Practice using the inflectional endings -s, -es, and -ies with a pack of English worksheets.
Inflectional Endings ≠ Suffixes
If inflectional endings and suffixes aren't the same, then what's the difference?
It's a common misconception that inflectional endings and suffixes are the same but serve different grammatical functions. Simply put, suffixes and inflectional endings are both types of word endings that modify the meaning of a word, but they serve different purposes. Suffixes are added to the end of a word to change its meaning or function, while inflectional endings are added to indicate things like tense, number, or gender. 
This pair of printable worksheets seeks to guide your students through mastering the art of pluralizing words using the inflected endings -s, -es and -ies. Each worksheet provides a grouping of ten words that students will need to read and determine the correct inflectional ending to pluralize the word. They will then write the word in its entirety, using the correct spelling.
With these resources, students will increase their abilities to use inflectional endings and spelling rules to create plurals.
Download Your Plural Noun Worksheets
You're just a click away from getting your new resources! Use the dropdown arrow on the Download button to select the Editable Google Slides resource file or the quick-print PDF version.
---
Spend more time lesson-doing and less time lesson-planning when you grab these activities and teaching tools too!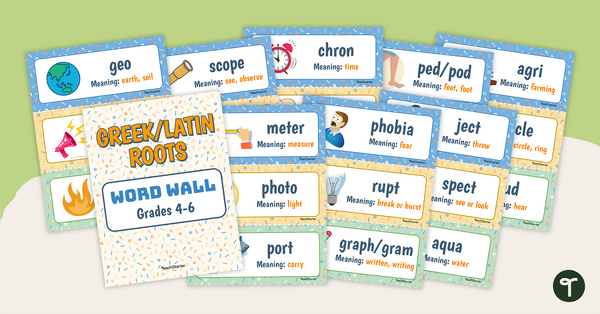 teaching resource
Build student vocabulary with daily exposure to Greek and Latin roots using word wall displays.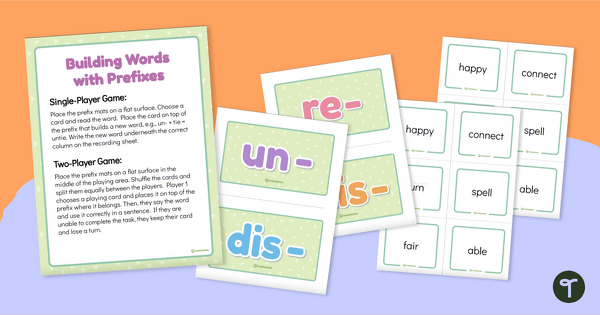 teaching resource
Build words by matching the root word to prefixes, recording the new words on the answer sheet.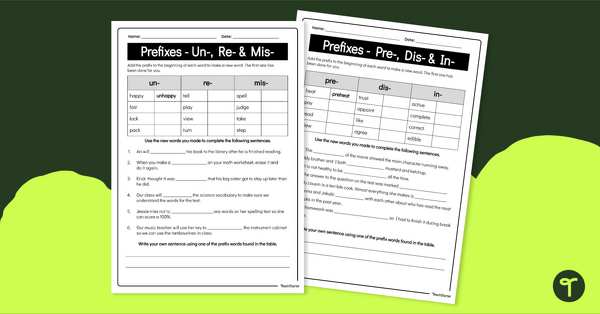 teaching resource
Practice using the prefixes Un-, Re-, Mis-, Pre-, Dis-, and In- with a pair of printable prefix worksheets.