Look after your mental well-being with this teacher's mental health checklist.
Use this checklist to monitor your mental health, manage stress, and remind yourself of the importance of mindfulness.
This checklist is ideal to display close to your desk or in your teacher planner. Keep an eye on how you're feeling by completing the checklist on a regular basis.
Use the drop-down menu to choose between the color or black and white version of the checklist.
This checklist pairs nicely with the 5 Tips for Teacher Well-being Poster.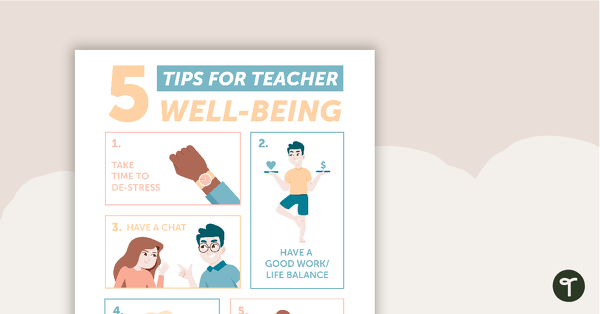 teaching resource
Encourage positive mental health with this teacher well-being poster.