Boost reading and spelling skills with our women's history month word search.
👩‍🚀 Women's History Month Word Search — Curriculum Goals
Through this activity, students will boost their vocabulary, practice word recognition, improve their spelling, and develop pattern recognition skills. 
Students will find names and words related to female creators, activists, innovators, and more:
Ruth Bader Ginsberg

Sojourner Truth

Dolores Huerta

Amelia Earhart

Groundbreaking

Greta Thunberg

Voting rights

Maya Angelou

Constitution

Ada Lovelace

Helen Keller

Civil rights

Empowerment

Role model

Betsy Ross

Amendment

Democracy

Manifesto

Equality

Activist

Delegate

Activist

Feminism
An answer key is provided on the second page of each download option for students to self-check their work. 
👩🏽‍⚖️ Scaffolding + Extension Tips 
This reading challenge has three levels, depending on your students' reading abilities: at level, below-level, and above-level.
In addition to individual student work time, use this women's history month word search as a:
Students who need a challenge can use the words to write sentences that explain the people or concepts.  
Students who need extra support can work in pairs to complete the word search. 
👩🏾‍🔬 Before You Download
Use the dropdown icon on the Download button to choose between the PDF or Google Slides version of this resource. 
Reuse it! To add this activity to your reading center, print a few copies on cardstock and slip them into dry-erase sleeves. Students can record their answers with a whiteboard marker, then erase and reuse them. 
Please note that this activity includes an answer sheet. We suggest printing one copy of the entire activity and making photocopies of the blank word search for students to complete.
NEXT: Women's History Month Activities for Kids to Bring Her Story to Life »
---
Don't stop there! Your lesson plan wouldn't be complete without these activities and teaching resources too: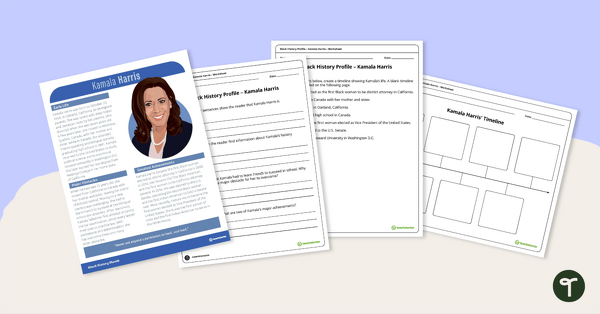 teaching resource
Review our profile on Vice President Kamala Harris and answer questions to reinforce understanding.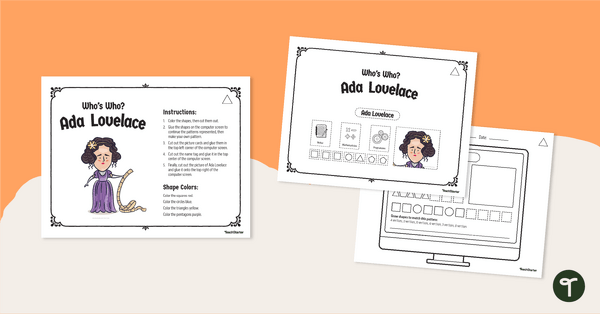 teaching resource
Explore shapes and patterns with the female programmer, Ada Lovelace, with this cut-and-paste activity for young students.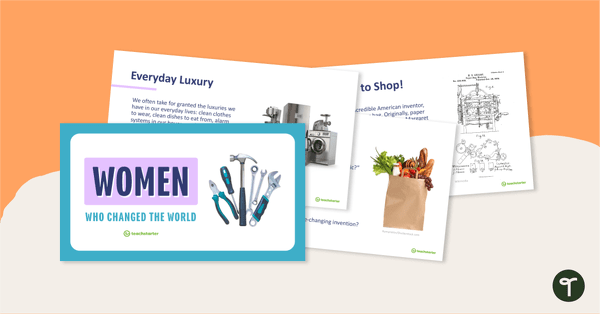 teaching resource
Teach about the most influential female inventors in history with this 15-slide instructional slide deck.