While lots of "teaching this will change your and your students' lives" trends come and go, I have a feeling that helping kids learn about mindfulness is one that has more staying power. Our post "18 Amazing Mindfulness Activities for the Classroom" is one of the most viewed on the Teach Starter blog and while we're so happy to have provided kids mindfulness activity ideas in that format, we are in the business of creating awesome teaching resources that you can download and use in your classroom everyday! Which is where this beautiful resource comes in.
Introducing our new…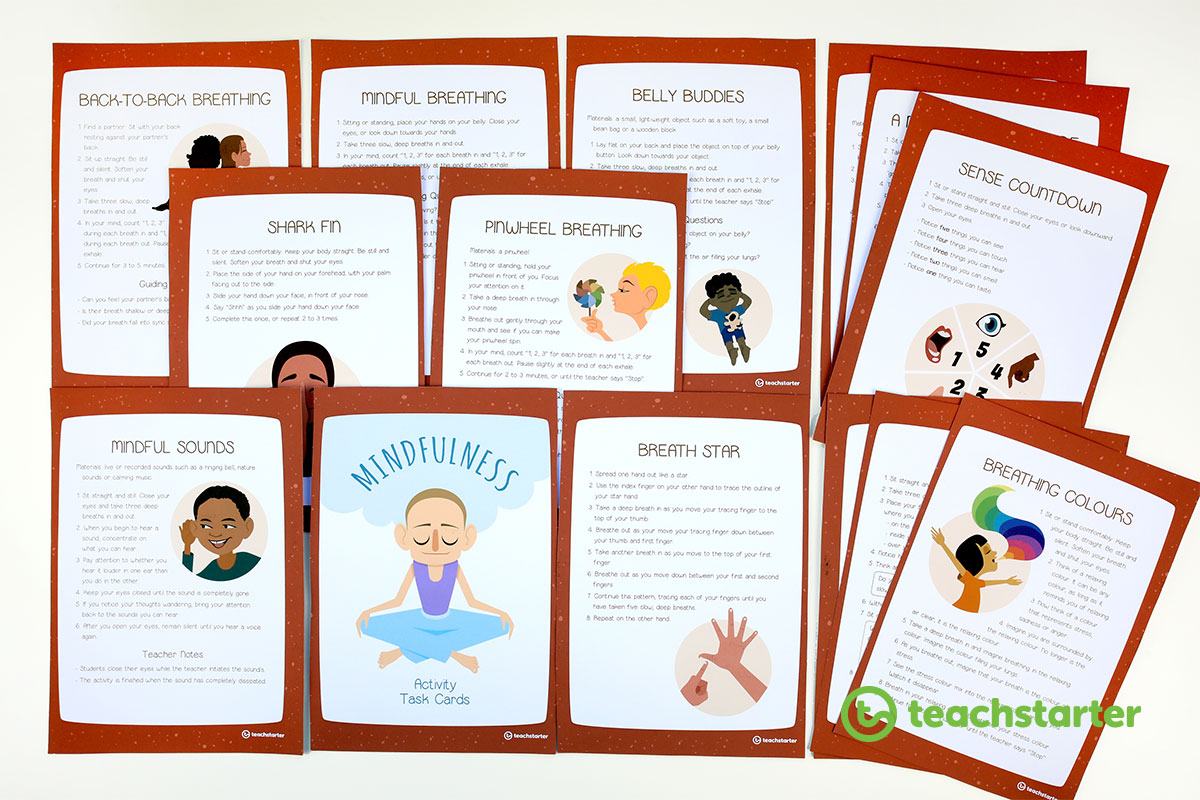 This set of 17 task cards contains the instructions you need to run each of the mindfulness activities outlined in the blog post. Beautifully illustrated by one of our artists, these Mindfulness Activity Task Cards can be printed onto lightweight card or laminated for use again and again.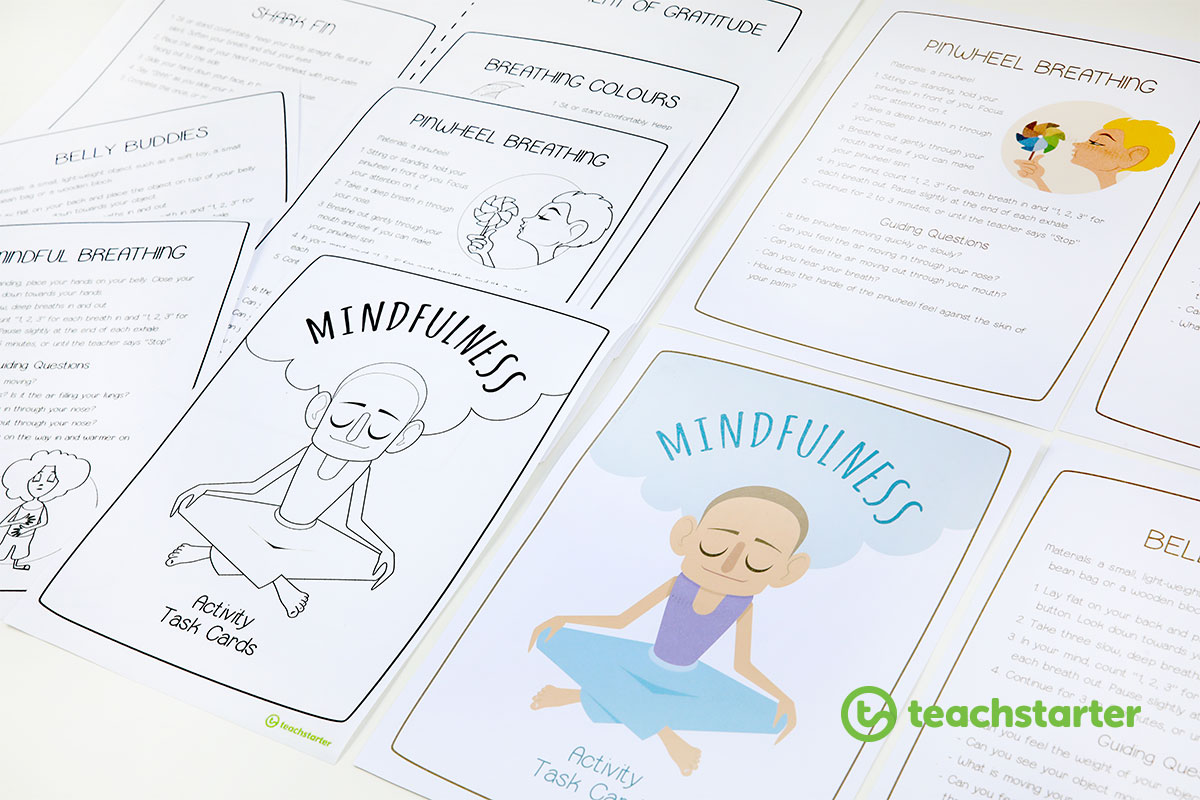 The Mindfulness Activity Task Cards can be downloaded in full colour, low colour or black and white to suit your needs.
Daily Mindfulness Practice Trackers
In addition to the Mindfulness Activity Task Cards, we've also created a set of Daily Practice Trackers. You can enlarge these to A3 size to display on your classroom wall. Use stickers, a whiteboard marker or the beautiful little pictures on the second page of the resource to keep track of your whole class daily mindfulness practice.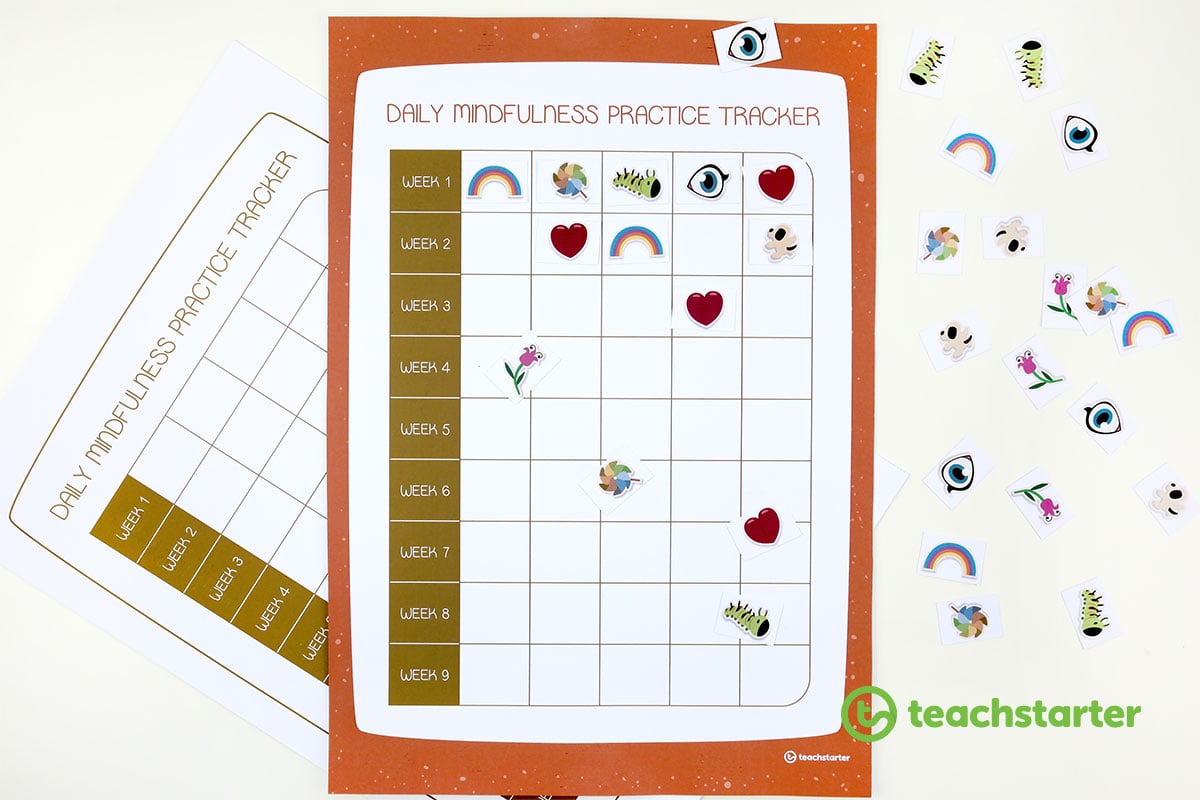 The Daily Mindfulness Practice Trackers are available with tables for 9 week, 10 week and 11 week terms.
Mindfulness Resources for Students
Each of these wonderful mindfulness resources available to download in black and white.
Students can benefit from having their own copy of the mindfulness activity cards stapled into a little booklet. I printed these two pages per sheet to create a smaller booklet size. You can also provide students with a black and white copy of the mindfulness tracker to use for their own personal practice. The little drawings in this version can be coloured in too.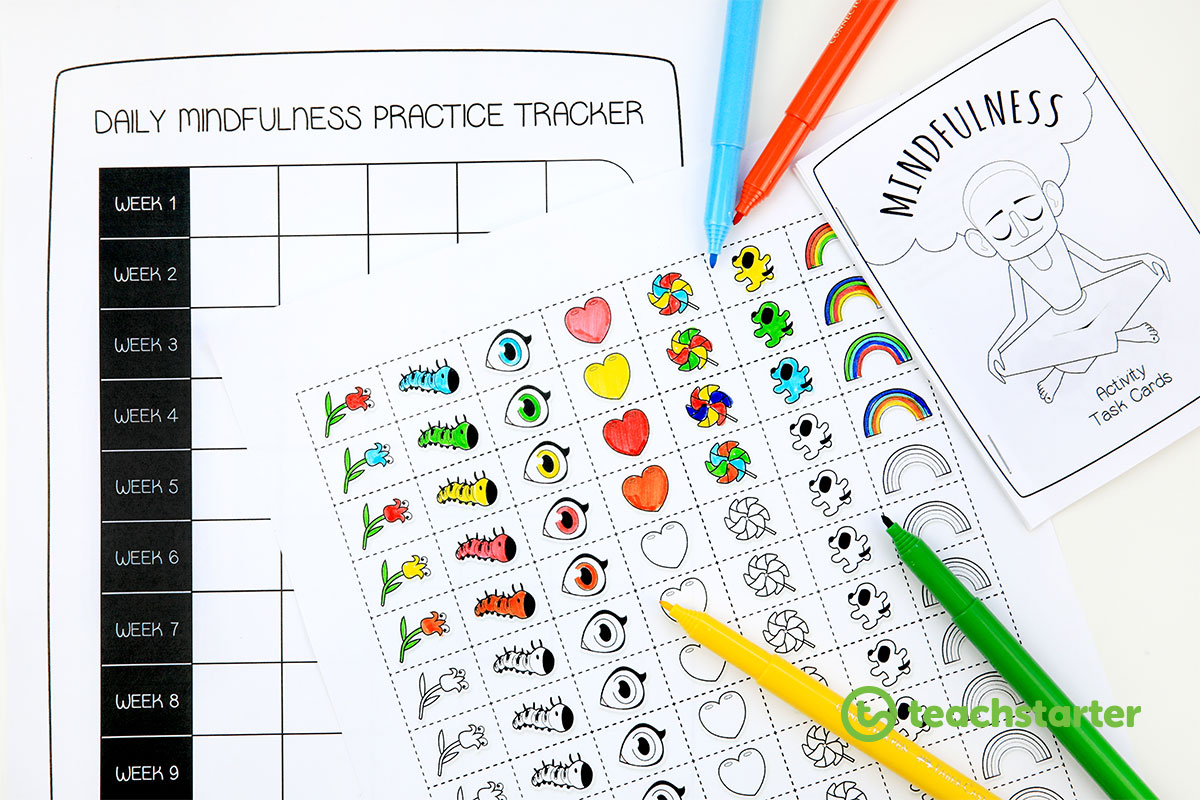 Providing students with their own tracker and booklet of mindfulness activities is a fantastic way to help them turn mindfulness practice into a habit. It can also help them to see the effect on their emotions at times when their mindfulness practice is inconsistent.
---
Tips for Teaching Mindfulness in the Classroom
If you're keen to know a little more about teaching mindfulness in the classroom, take a look through these additional resources:
In addition to the professional support offered by the resources above, here are some more printables from our collection of Mindfulness teaching resources.
Have you taught mindfulness in your classroom before?
Please share your thoughts and experiences in the comments below!