There are some things that only teachers get. Like that amazing feeling we experience when we open our brand new, pristine teacher planners to their first pages. Not yet dog-eared, nor scribbled on, and still waiting to be initiated with their first splashes of coffee.
They're crisp and clean, and open to all the amazing possibilities of the year ahead.
One of my favourite things to do as a young teacher many moons ago was to make a January pilgrimage to the educational resource store, an hour from my home, to browse their teacher planners and to stock up on teaching resources.
Whilst I loved this journey, my bank account did not. In thirty minutes I could easily blow $300 on stamps, stickers, a few books and a planner. I still remember the planner I bought year after year, with its familiar navy blue cover and pale blue pages.
It always kind of irked me, though, that there were never enough pages in those teacher planners for my observations. Or any pages for me to record tax deductible expenses. Or enough class lists for me to mess a few up and rip them out.
If only there had been another, more affordable option all those years ago. Like, I don't know, downloadable teacher planners that could be customised to suit my needs?
Then all of my planning dreams came true when I discovered that Teach Starter had a whole collection of downloadable teacher planners available!
Why it's a Great Idea to Download Your Teacher Planner Now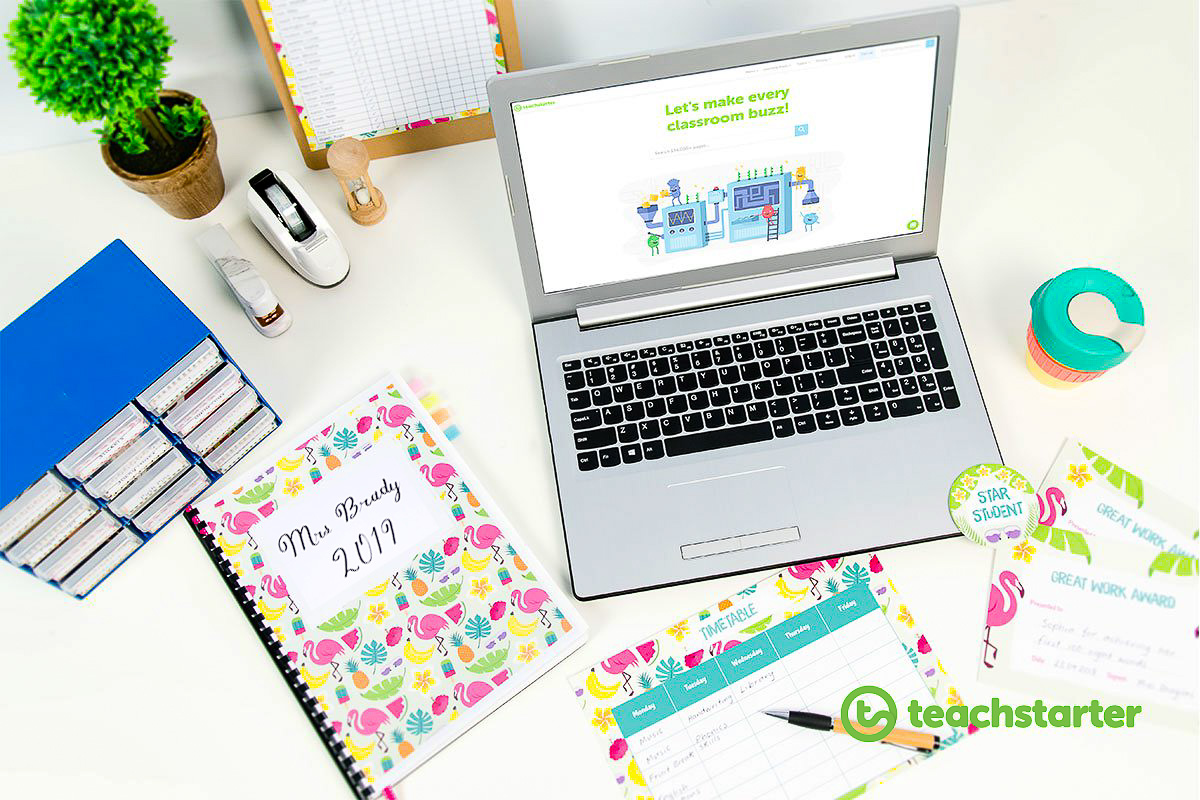 You'll all be locking up your classrooms and skipping off in to the summer break very soon. But first, let's talk about why now is the best time to organise your teacher planners for next year!
You may find yourself with a tiny bit of usable free time in the last week of school, because you're done with planning. Yay!
In the new year, you'll be busy with curriculum planning, classroom set-up (especially if you're moving) and pupil free/professional development days.
You'll need to have your downloadable teacher planner bound. Have you ever been in Officeworks in January (AKA book pack collection season)? It's a jungle.
Instagram bragging rights – be the first to grab your favourite design and get it up on the 'gram.
Choosing Your Teacher Planner for 2019
This is the exciting part! You get to choose which of our beautiful designs you'd love to look at on your desk each day! Browse our amazing collection of downloadable teacher planner resources and you're sure to find one that's perfect for you.
[resource:327538][resource:1703246][resource:326510][resource:2113186][resource:328322][resource:1550470][resource:1095394][resource:1926058]
How to Assemble Downloadable Teacher Planners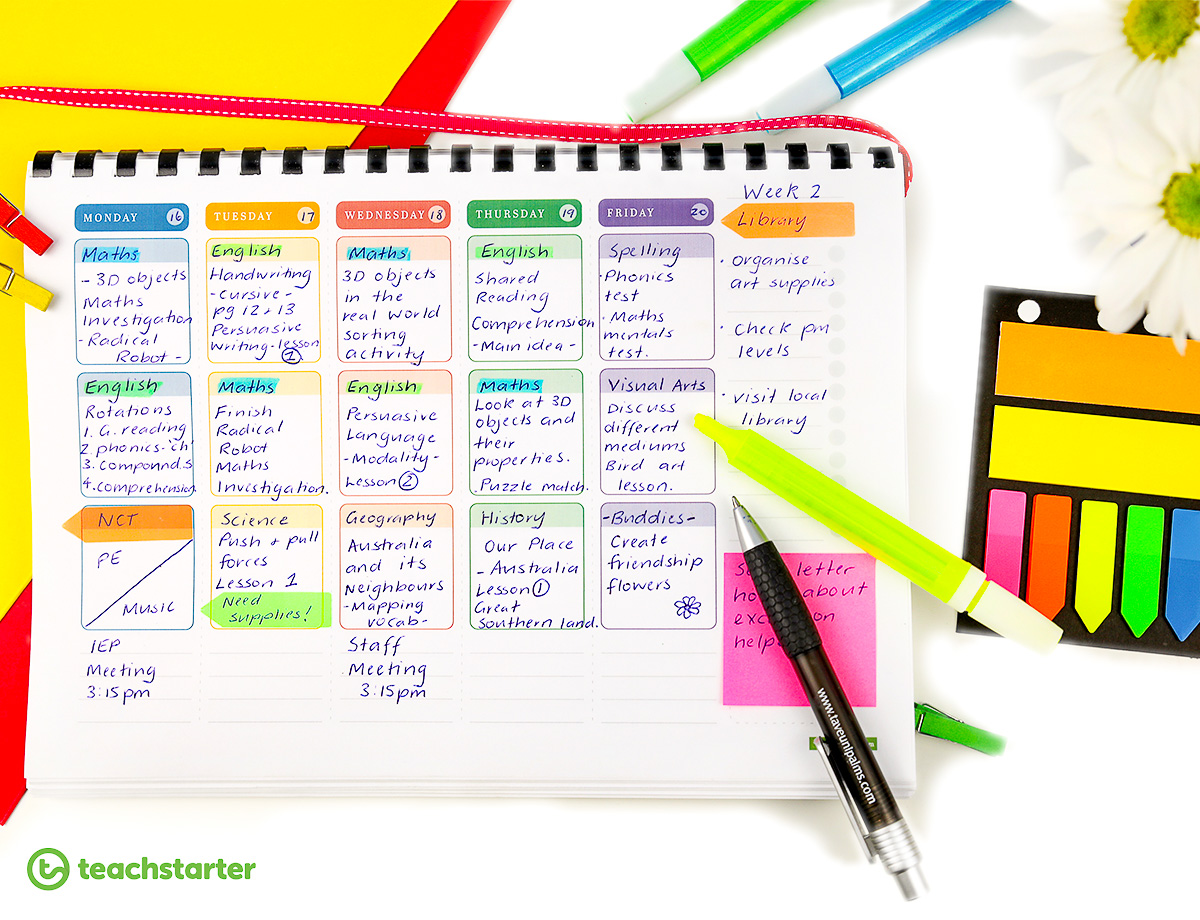 If you're a Teach Starter downloadable teacher planner aficionado, you'll already know all about how to put together your planner.
But if you're a newbie just finding out about our amazing downloadable teacher planners, you can take a look here at our awesome blog containing full instructions for putting your teaching planner together.
You can select how many weekly planning pages you'll need for each term based on your state and/or school's calendar, add birthday lists, class lists, monthly overviews, term overviews, note pages, anything, really!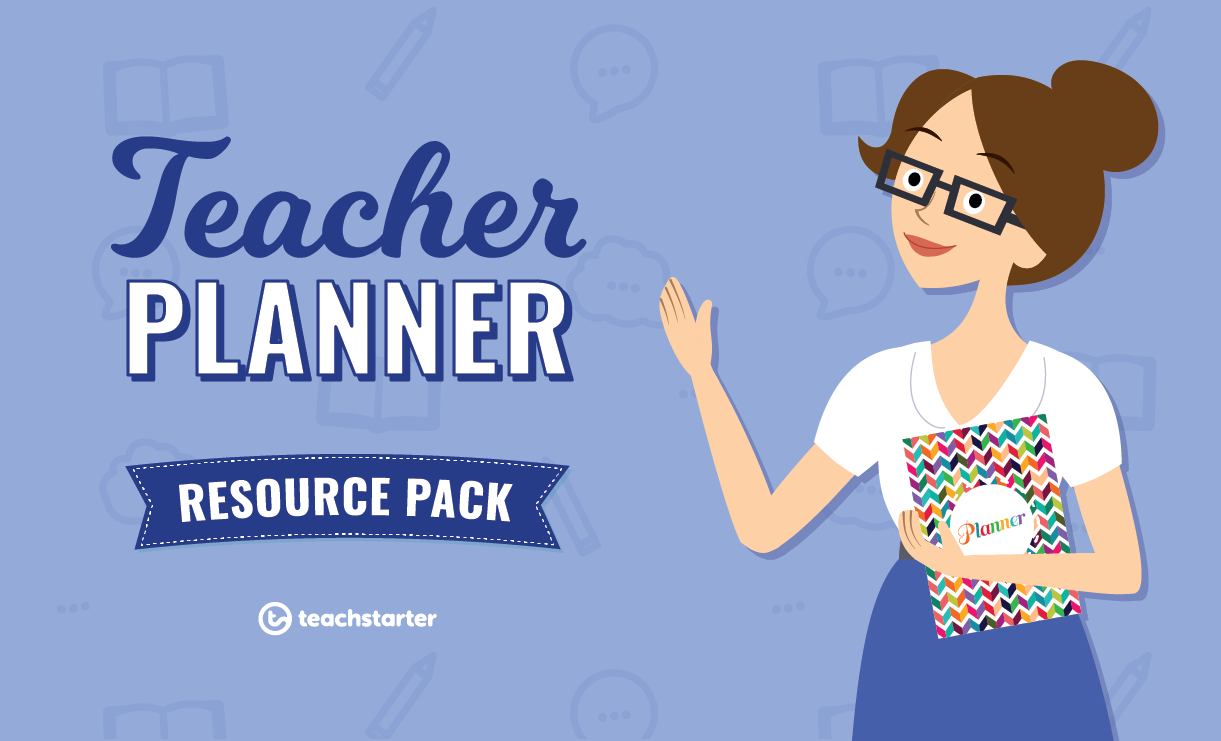 So hop to it! We can't wait to see all of your amazing teacher planners ready and waiting for the new school year. Don't forget to #teachstarter on Instagram for a chance to be featured!