The Best Printable Teacher Planner Templates
It's the most wonderful time of the year… especially when you are choosing that all-important teacher planner.
There is something comforting about having your teaching diary purchased and sitting at home ready to go for the next school year! It almost feels like everything else you have on your plate will fall into place, once your teaching planner lands in your hands.
Am I right?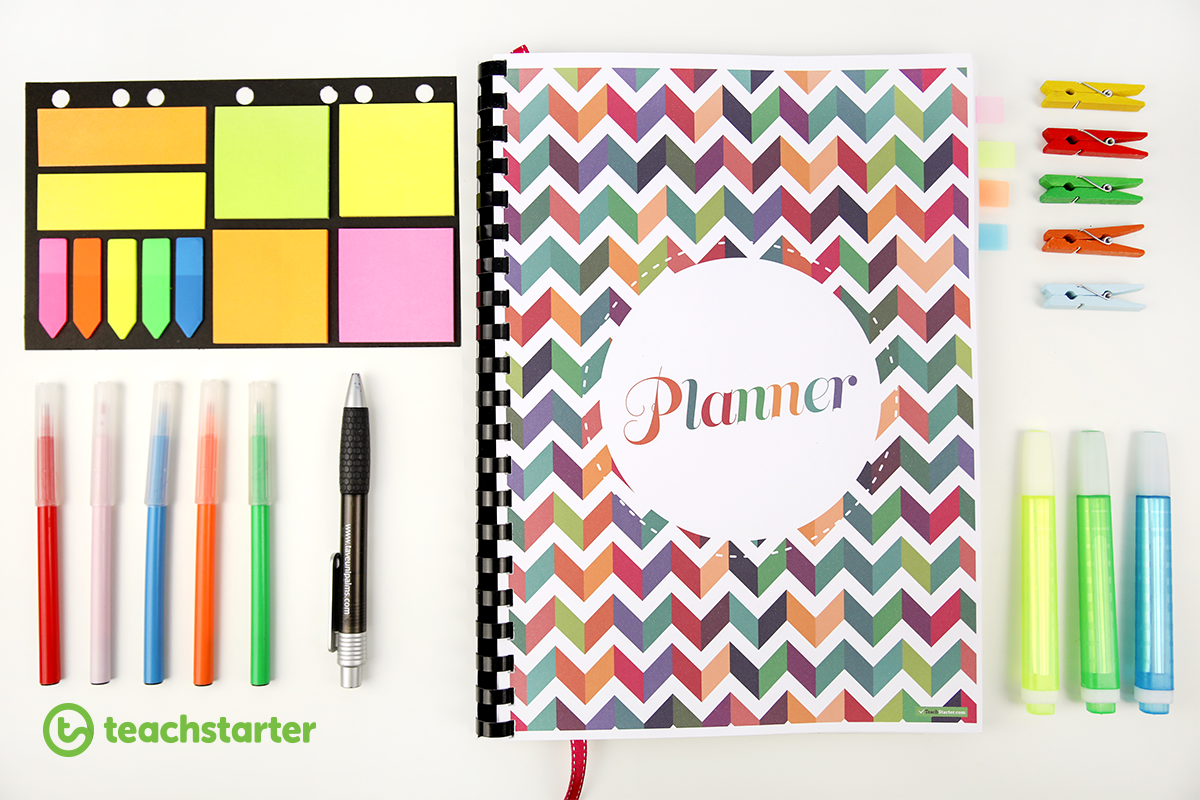 Plus, you can't miss the amazing collection of teacher planners out there, however, it can get a little overwhelming.
There is no doubt about it… they all look amazing, but, will the layout suit your needs?
Perhaps you are a new graduate teacher and would benefit from one whole page per day to really plan out every teaching session.
Or, perhaps you just want a week view on each page. Some of us like to write things down and others would prefer to have it all saved on our computer.
If you are in "team digital" then check out my blog Why and How Teachers are Planning Digitally.
Either way, organisation is key!
Printable Teacher Planner Templates
Printing Costs + $8 for Binding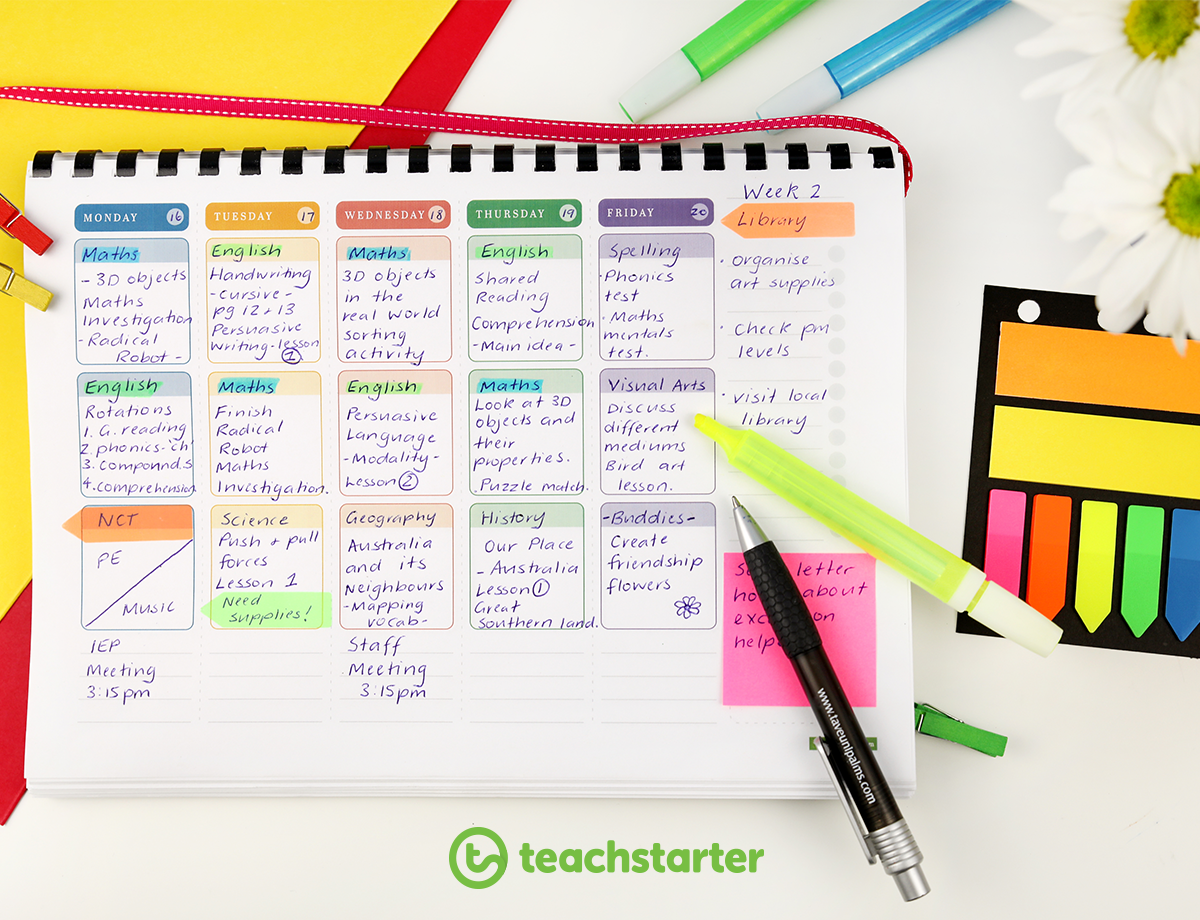 Well, if you're anything like me…this is definitely my preferred option. With the advancement of technology around, nothing beats pen and paper for me!
Download and print our huge collection of teacher planner templates suitable to your needs. Then, head to your local newsagent or Officeworks store to have it bound. Simple!
Here's what's inside my ultimate design:
Mine cost all of $8 at my local newsagent. Yes, you have the printing costs. But, I just printed it on normal white paper here at the office. I did print the cover and a few pages in between each term in a thicker paper to keep it more sturdy, but that's it!
You may like to splurge a bit more and use a stronger binding ring. This is up to you, there are many options around.
Here are the templates I used to create my teacher planner:
[resource:327538][resource:327916][resource:327863][resource:327735][resource:327598][resource:631411][resource:327662][resource:327960]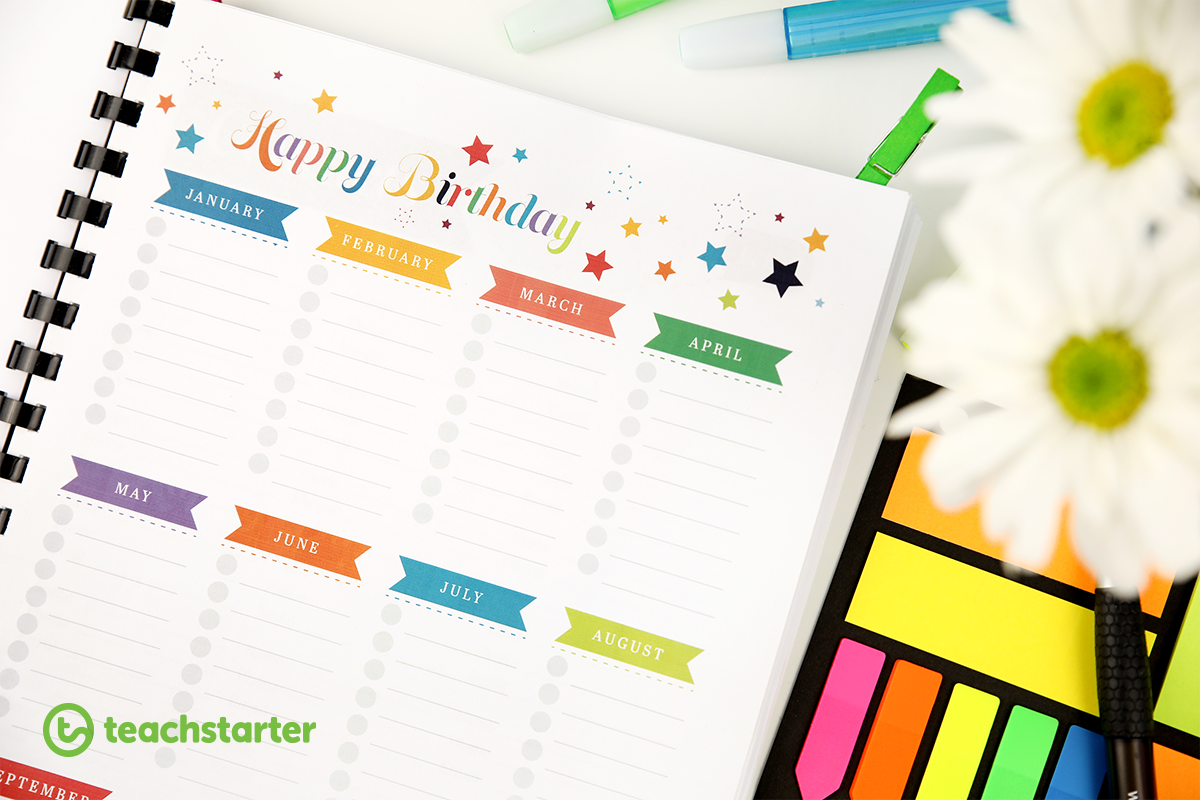 Choose Your Style!
We have a range of designs to suit what you like! Click on the images below to see the whole resource pack available for each diary design.
This has been our most popular style, bright, vibrant and fun!
Our gorgeous 'funky chalkboard' theme was also a hit! Don't worry, we have thought about printing and the whole diary does not use a black background. Just the front cover for a fantastic visual effect.
If you're into something a little more calmer, with soft colours than our angles design is the one for you!
Teacher Planner – Customisable Microsoft Word Templates
Most of our Teacher Planner Templates are now available to download in Microsoft Word to make it really easy to customise and keep your diary digital.
Simply look for the little white arrow beside the big green Download button. If it is available in Microsoft Word you will see the options.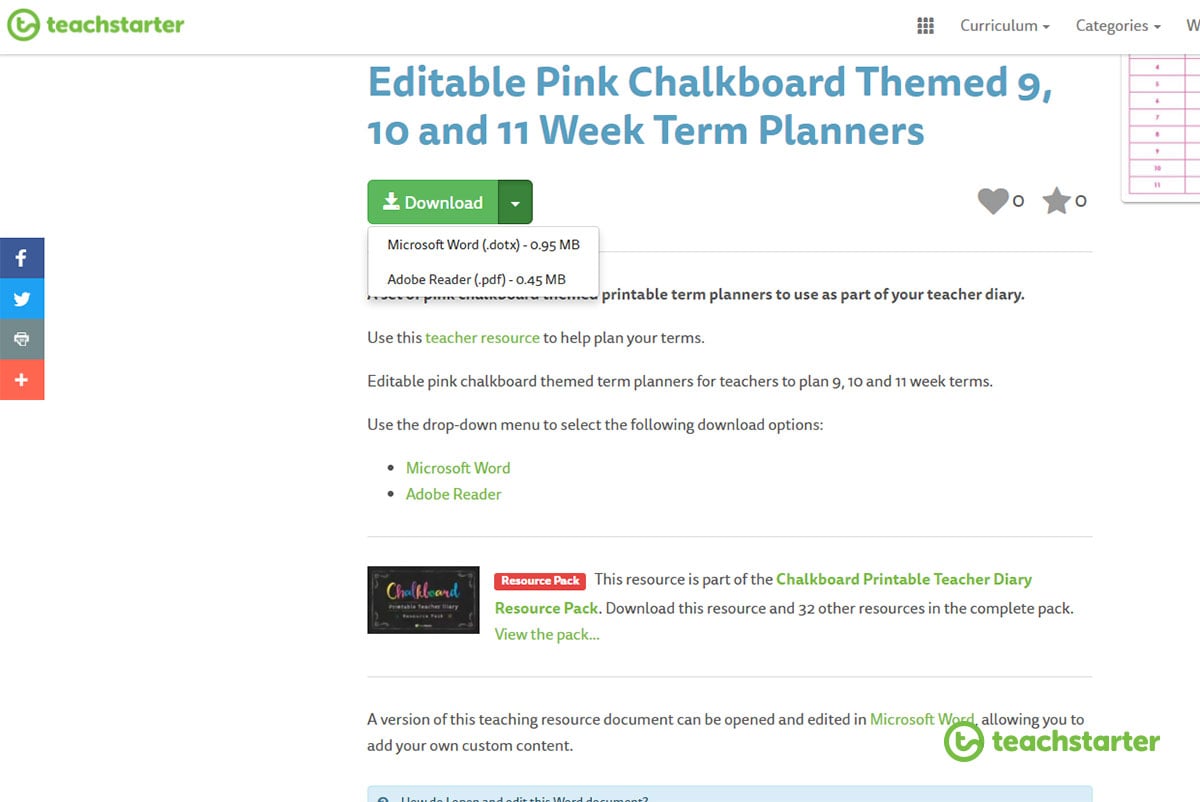 Easily type your students names and predetermined assessments into our Assessment Trackers.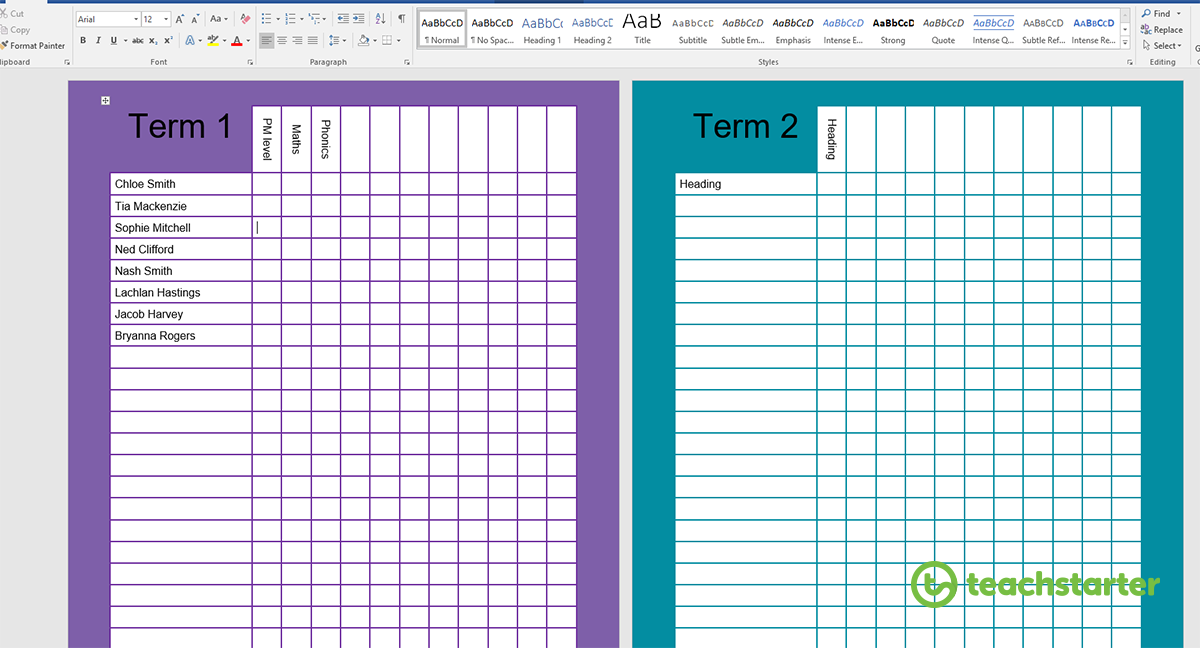 Type up the details of each term using our Editable Term Planner Template.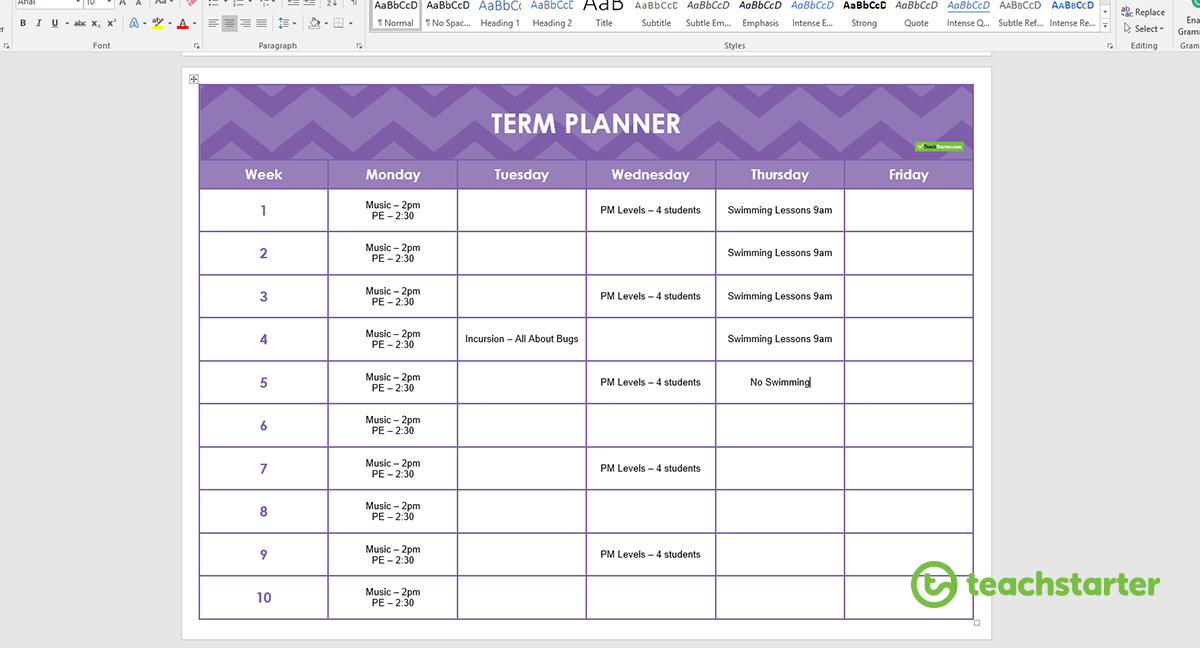 Our Daily Overview Template and Weekly Overview Templates are also available in Microsoft Word.