Are you looking for some fun and easy craft ideas for your students to complete? In a crowded curriculum, it can be tricky to find time to just let your students get creative and have a little bit of fun! Let alone planning and organising the supplies needed to ignite creativity.
Encouraging creativity doesn't have to be a huge task. In fact, this simple art idea uses pencils and paper and that's it.
Introducing… pencil shaving art!
Pencil Shavings Art – Easy Crafts for Kids
Who would have thought the trusty pencil shavings would come in handy in such a creative way?
To get ready for this fun craft idea you will need to start saving those pencil shavings from going in the bin! Encourage your students to put their pencil shavings into a communal storage container. You'll need to make sure their sharpeners are fairly sharp so that the shavings remain as whole as possible.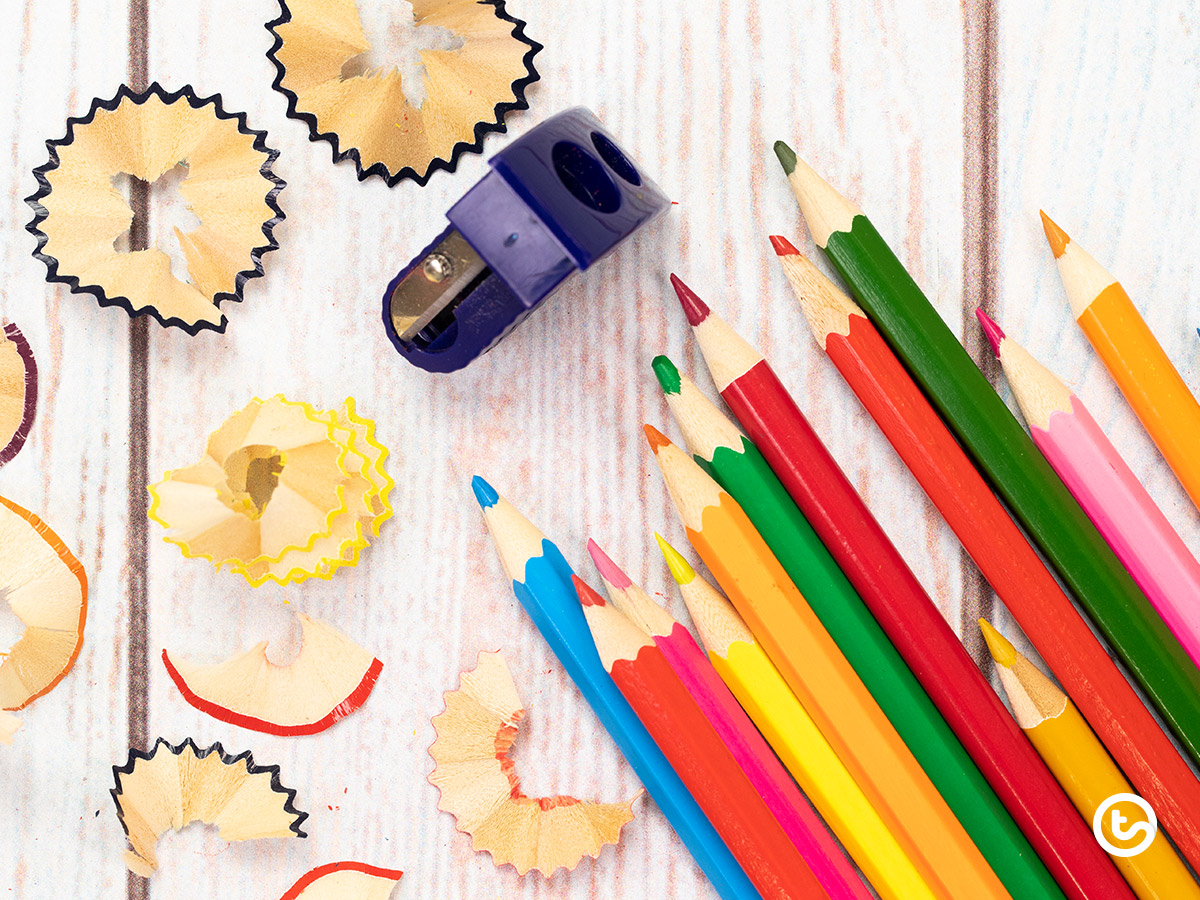 Here are some tips for the ULTIMATE pencil shavings…
If possible, pick pencils that have facets to make the shavings more interesting (we also found that they sharpen better too).
Pencil sharpeners will need to be sharp.
To get really thick and long shavings, focus on pushing the pencil towards the blade and sharpen slowly.
Getting Started with Pencil Shaving Art
Once you have a supply of pencil shavings ready… you're ready to go! I would spend some time getting your students to focus on the shape of the pencil shavings.
Brainstorm as a class different items that have a similar shape to the pencil shavings
We have featured some of our pencil shavings drawings that might help your students with their own ideas!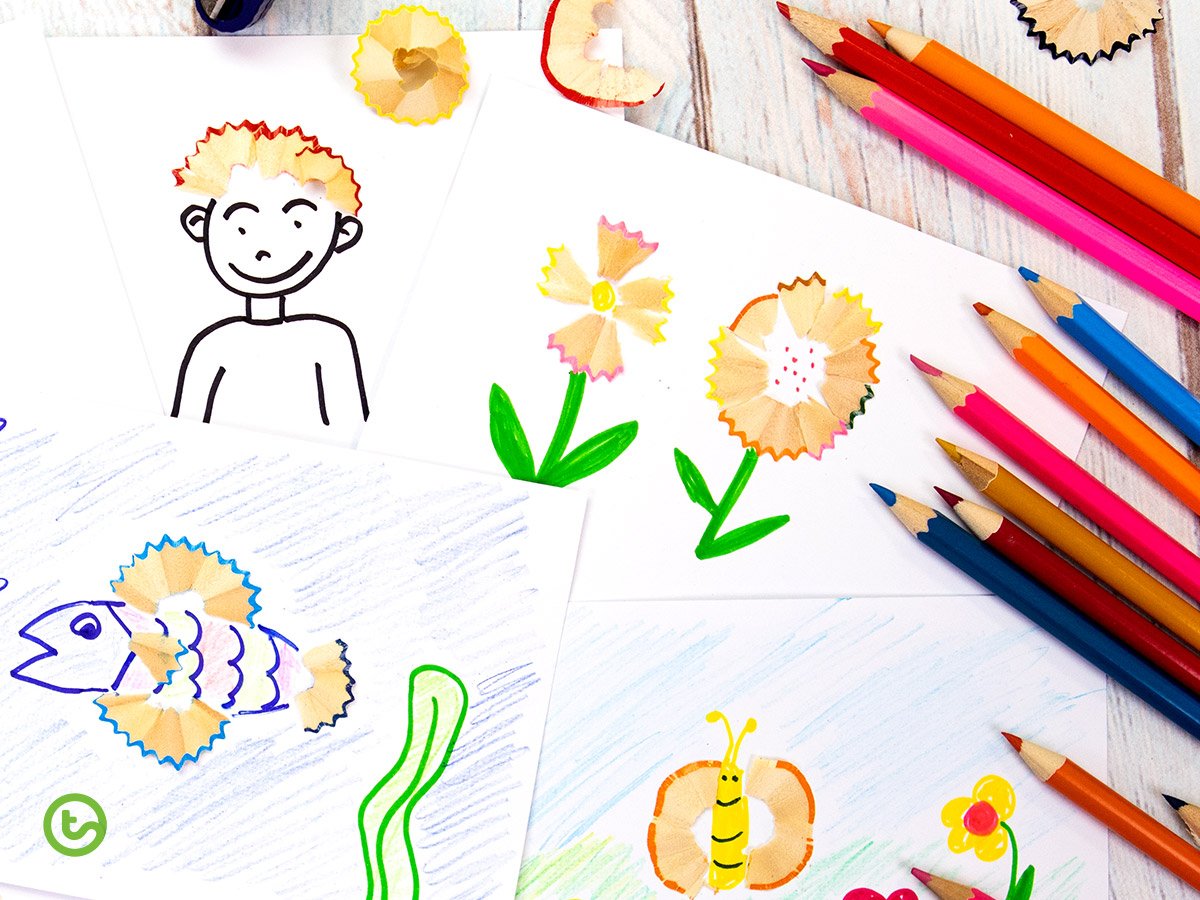 (1) Peacock Pencil Shaving Idea
Grab a variety of different colours and layer the pencil shavings to create the feathers of a gorgeous peacock.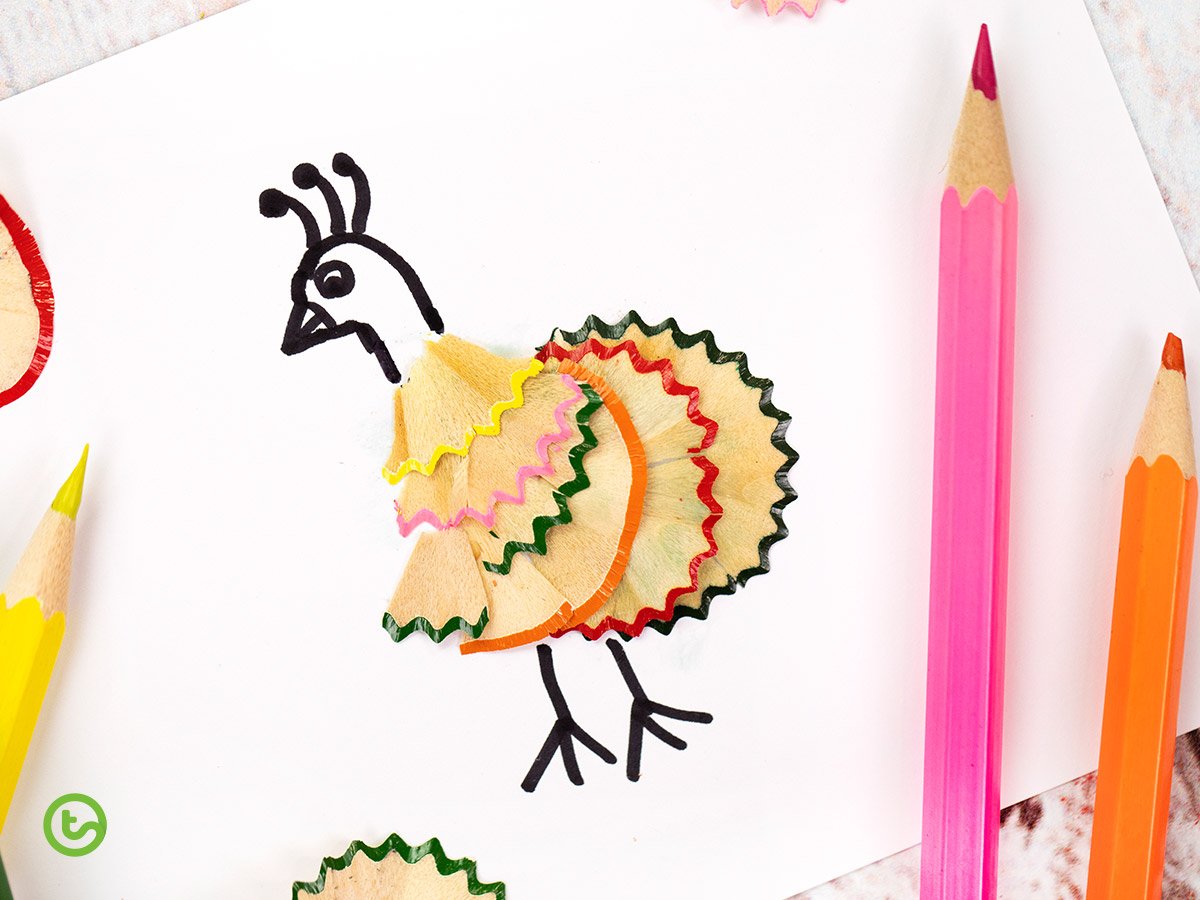 (2) Butterfly Wings Pencil Shaving Craft
Two perfectly shaven shavings create a beautiful butterfly. Encourage your students to then draw a scene behind the butterfly.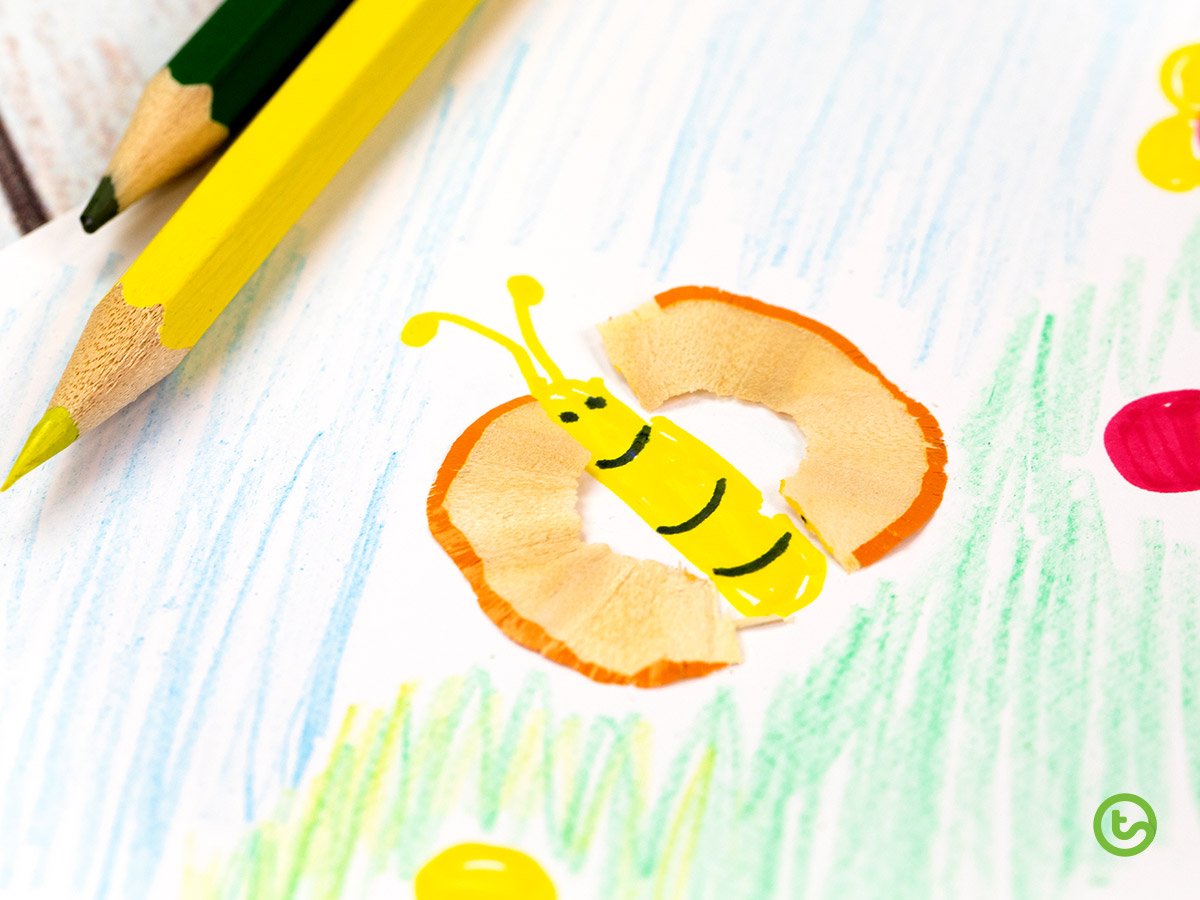 (3) Fish Gills Pencil Shaving Craft
Pencil shavings lend themselves so well to help with the creation of fish. Why not encourage students to create a few different coloured fish.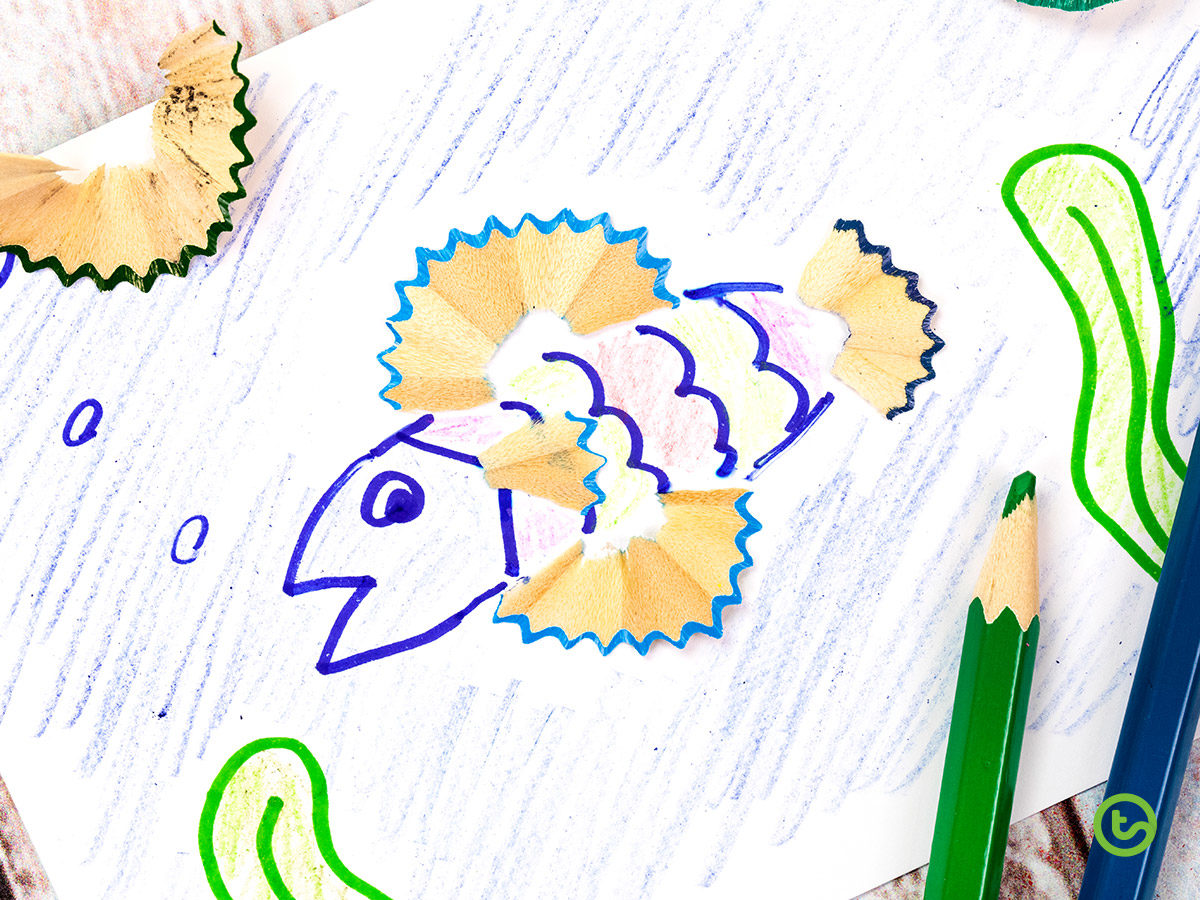 (4) Spiky Hair Cool Dude Pencil Shaving Craft
The facets of pencil shavings are perfect to create some spiky hair for a cool dude!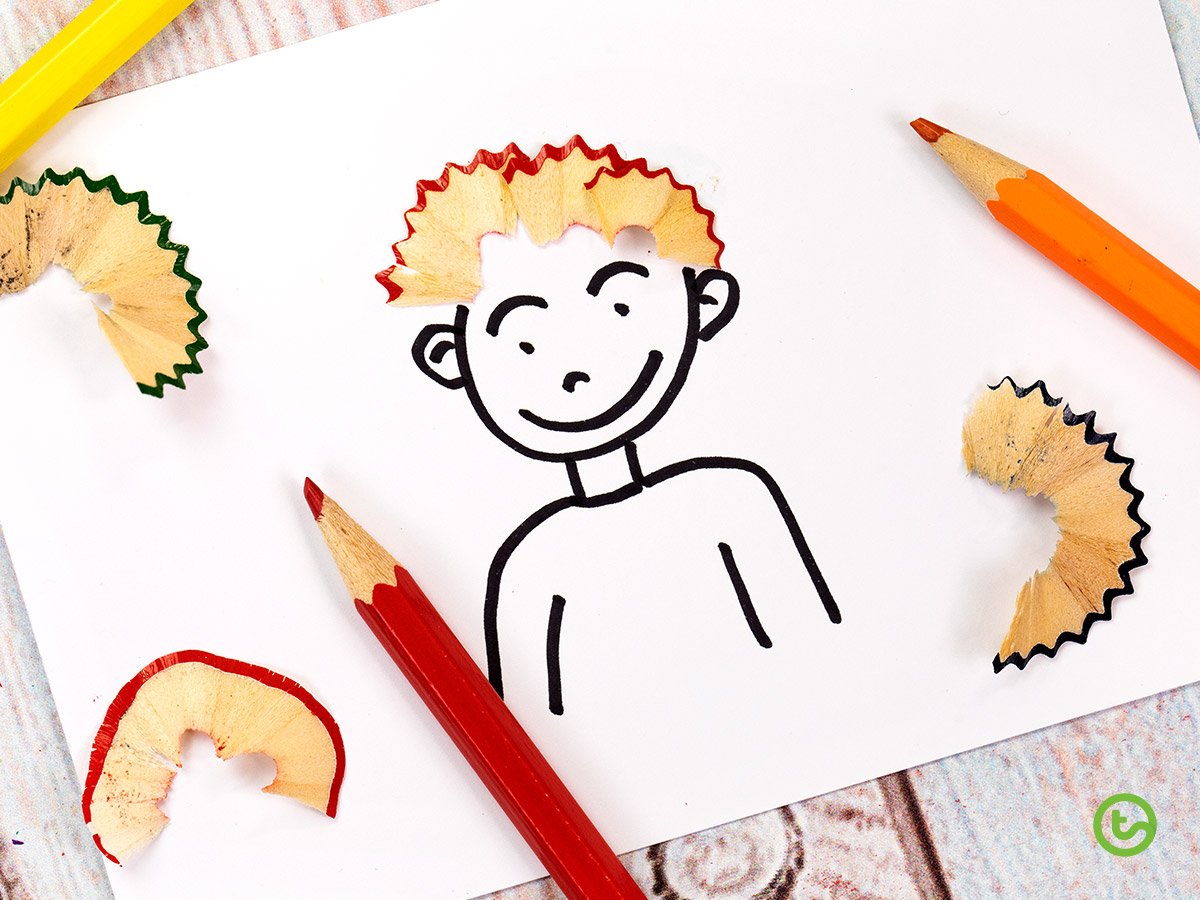 (5) Lion's Mane Pencil Shaving Craft
A cute lion with a mane is another idea that springs to mind.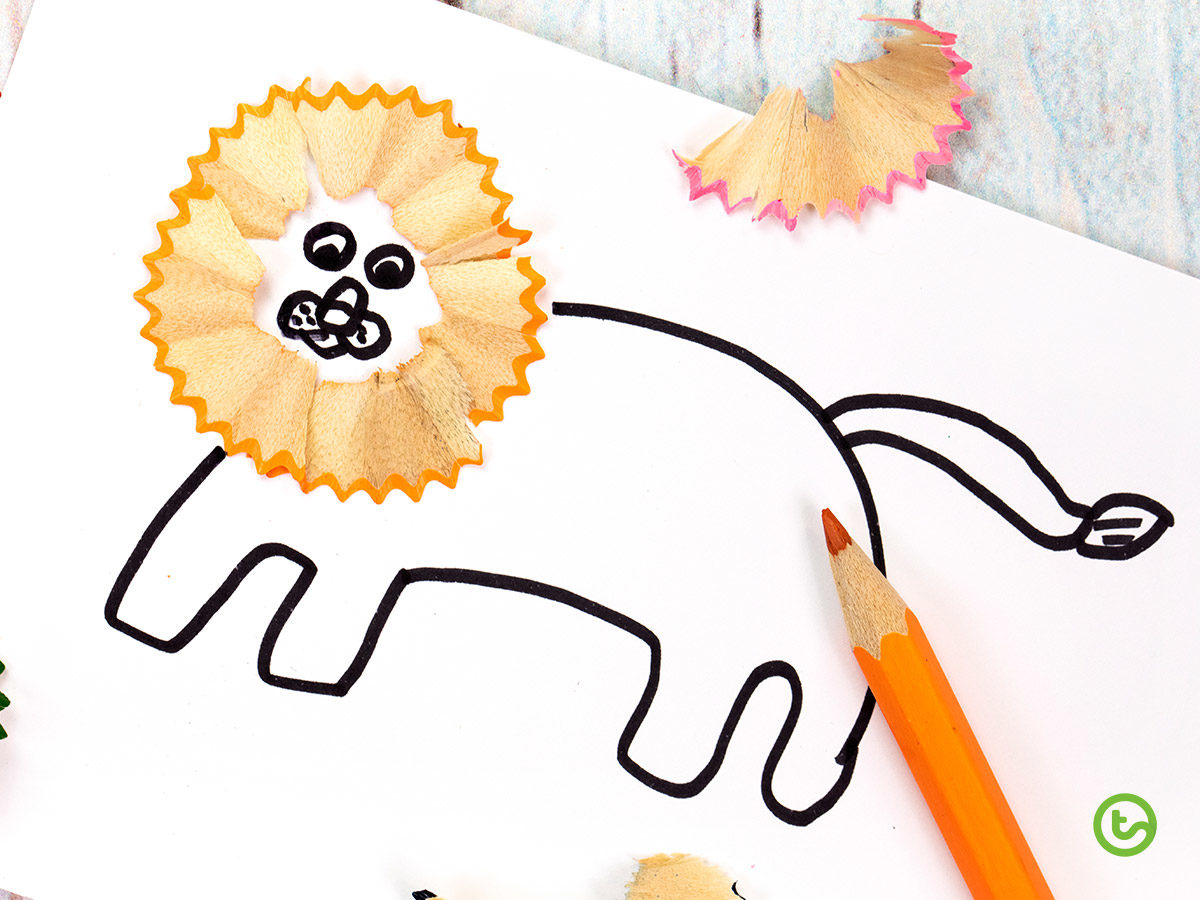 (6) Elephant Ears Pencil Shaving Craft
Another cute animal that works well with pencil shaving is the ears of an elephant!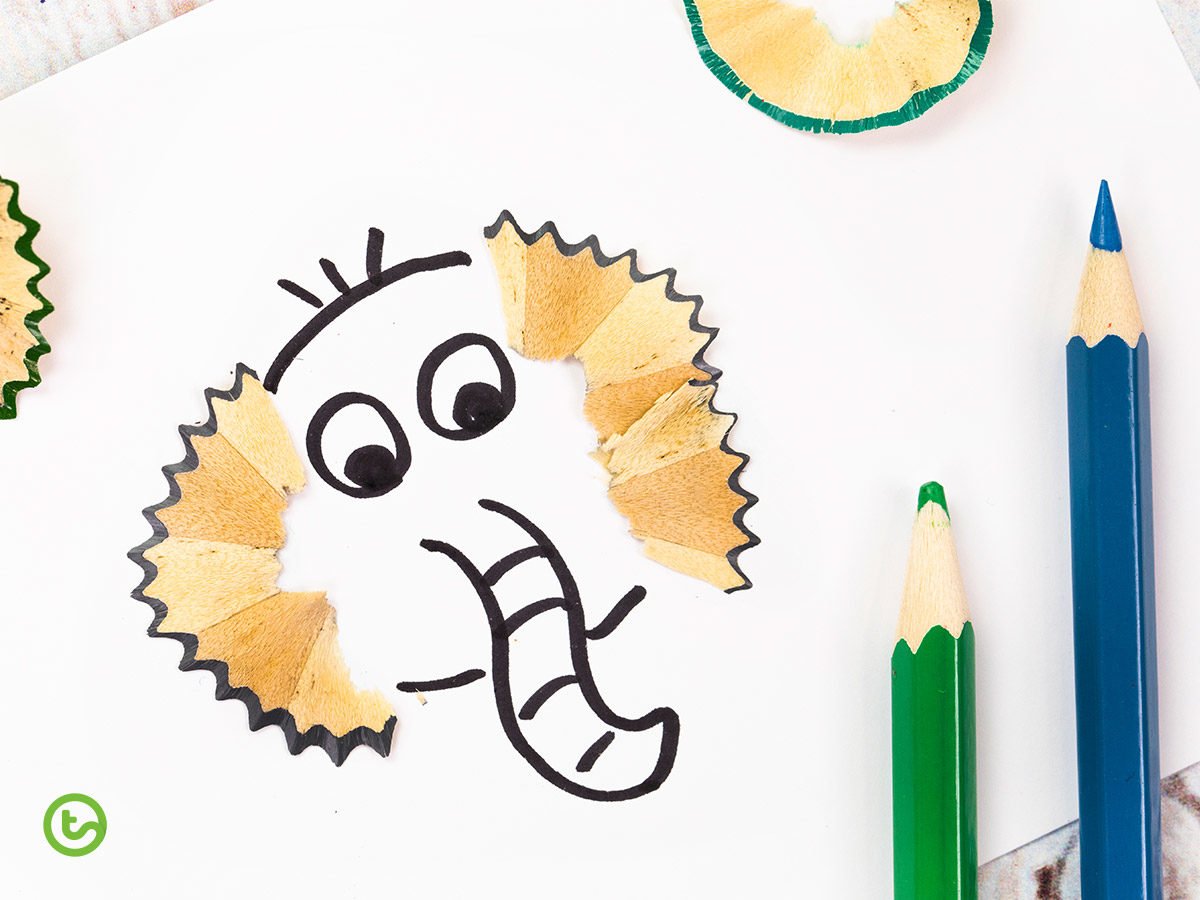 We'd love to see what your students come up with!
Share on Instagram and tag us (@teachstarter) so we can feature your students' work.