Sometimes students miss work – it's out of our control! Whether they miss a single lesson, a day or a week it can throw a spanner into their learning. And unfortunately, despite our best intentions, the time needed to help students complete old work is often more time than a teacher has spare.
And as for your students? They can be left feeling completely lost and swamped with work they don't understand.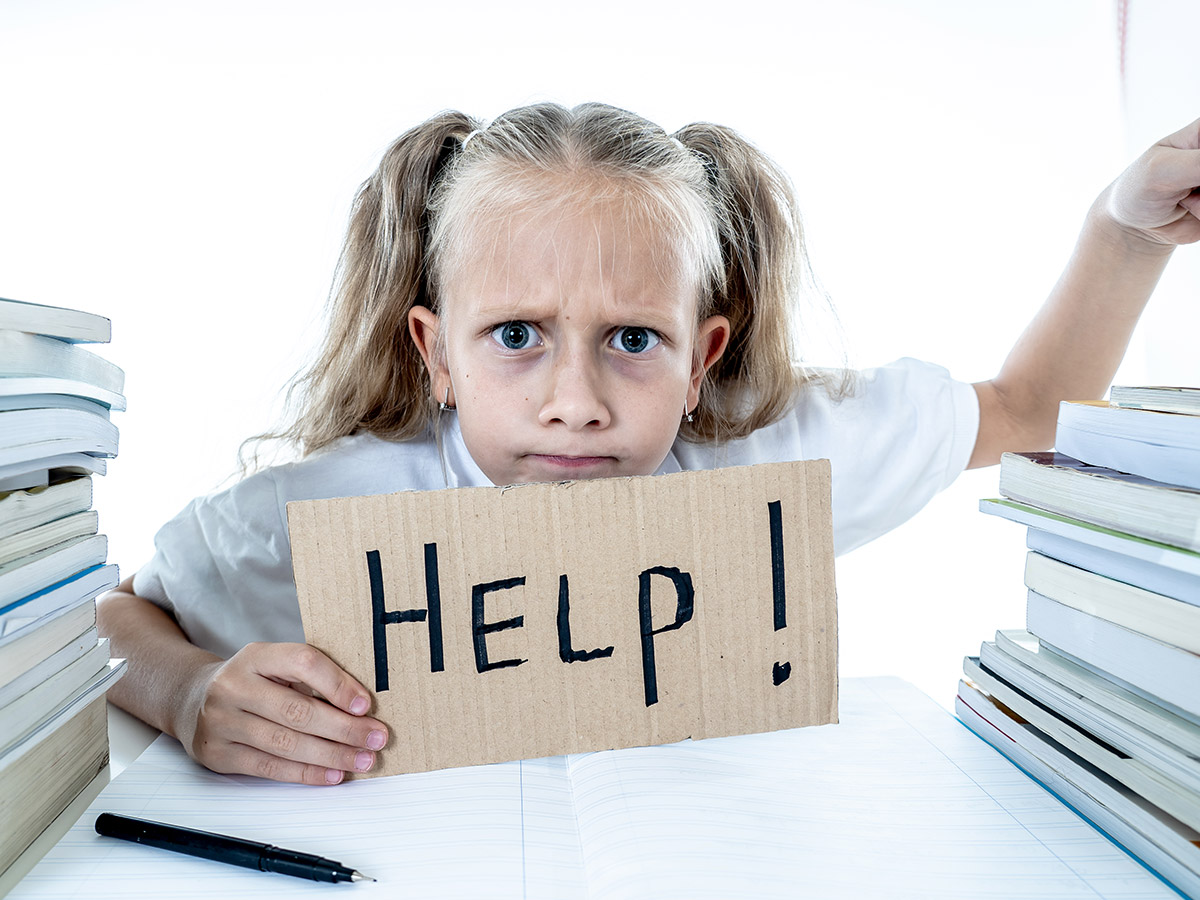 Sam Wordley/Shutterstock.com
Students are absent for a range of reasons – perhaps they were at a specialist lesson, at home ill for a few days, or maybe even on a family holiday!
Perhaps they were supposed to be learning from home but their learning environment wasn't what it needed to be.
Whatever the reason, the work they miss out on when they're out of the classroom is important – otherwise, you wouldn't have set it for them in the first place!
While it may be easier just to tell the student not to worry and that they don't need to complete the missed work, this isn't doing them any favours in the long run – they will have gaps in their knowledge and may fall behind their peers.
Don't fear! We've got the classroom management hacks to help you make catching up on missed work a breeze for you and your students.
---
Missed Work Management
It's never too late to set up an effective 'missed work' management system! When you set up your system for managing catch-up work, keep in mind the things you want to achieve:
Students will know they are expected to complete all work, even if they are absent.
Students will easily access the missed work.
Your class will know how to get help if they don't understand the catch-up activity.
Teachers will not have to chase students to complete missed work.
Students will learn responsibility and to be accountable for their own work.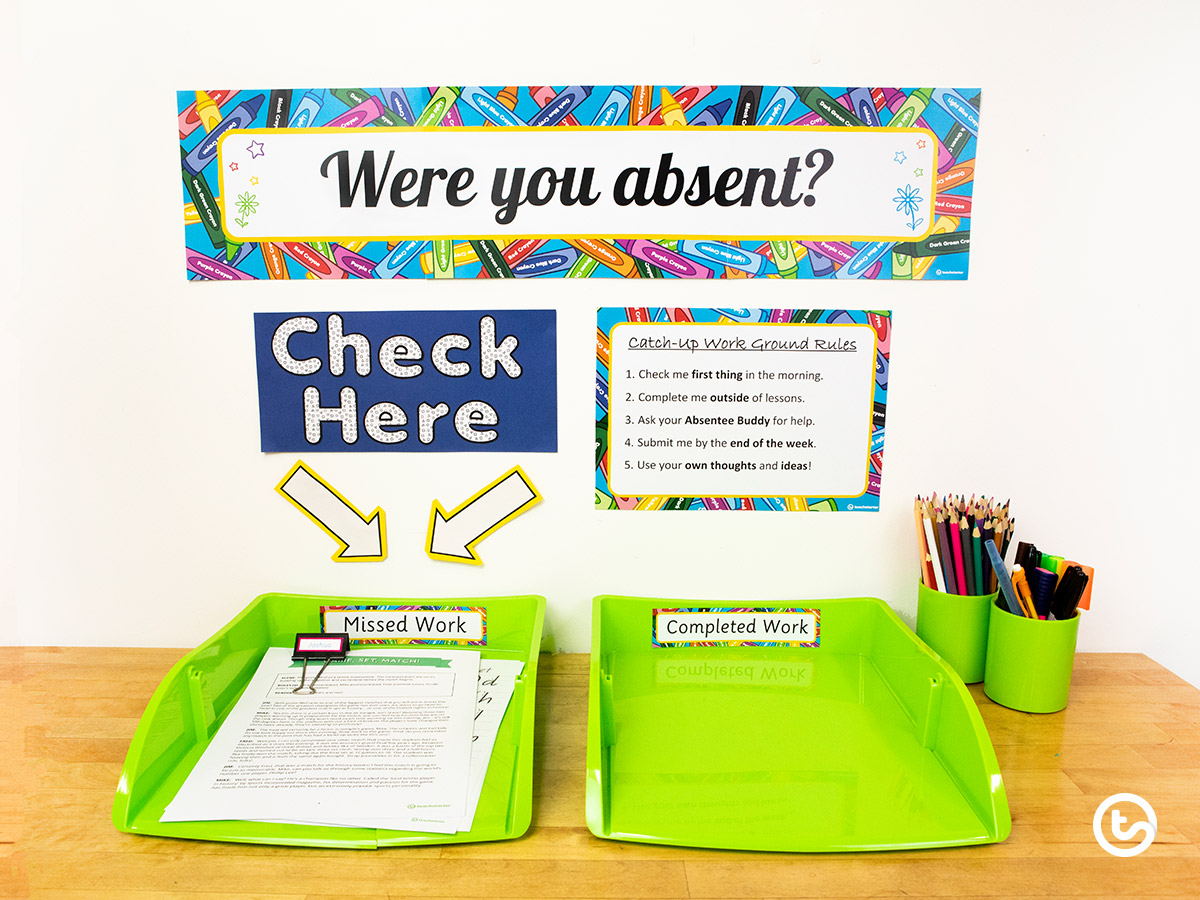 Obviously, not every activity that is done in the classroom can be caught up on! But for those worksheets and activities that are independent, this system is a great way to keep students on track.
In our display, we've used the following resources:
Ground Rules to Catch Up on Missed Work
Setting ground rules to help your class stream-line their catch-up work management system is incredibly important!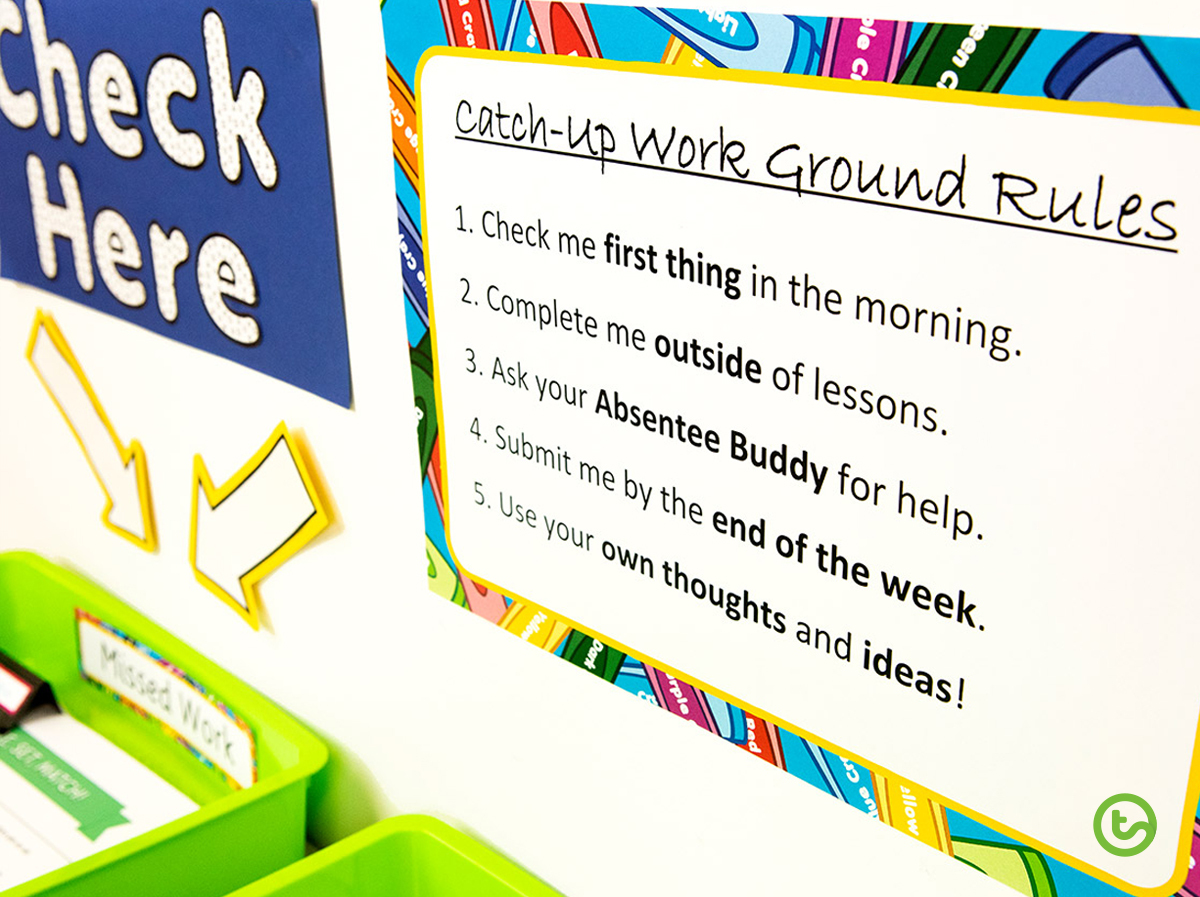 Some suggested rules might be:
Check the Catch-Up Work area the morning you come back to school.
Complete work outside of lesson time. If you finish another activity early, you may begin working on your catch-up work.
If you need help with an activity, ask your absentee buddy before your teacher. However, make sure you are completing your own work and not simply copying.
Submit missed work by the end of the week.
Making missed work easily accessible for your students when they return to school is key! This way, they know exactly what they've missed and when it's due, and you can see who still has work to catch up on.
---
Hacks for Creating a Missed Work Management System
There are a few different ways you can help your students keep track of their missed work. Find out what you need to include in your display and what works for your students. We've put together a few ideas to help you get started!
 (1) Filing System for Each Day
Put together a simple daily filing system, such as this drawer set-up!
This is perfect for classrooms that are low on extra space, or older students who are already quite accountable. Each lesson, if you have leftover work for students who were absent, simply pop it in the tray for that day.
When students return to school they can go to the drawer for the day they were away, and find the work they missed!
(2) Catch-Up Work Hanger
Easily display catch-up work on a hanger. As you hand out sheets, peg the leftovers to the hanger. Either label pegs with the day of the week the activity was completed, or the name of the student who missed out!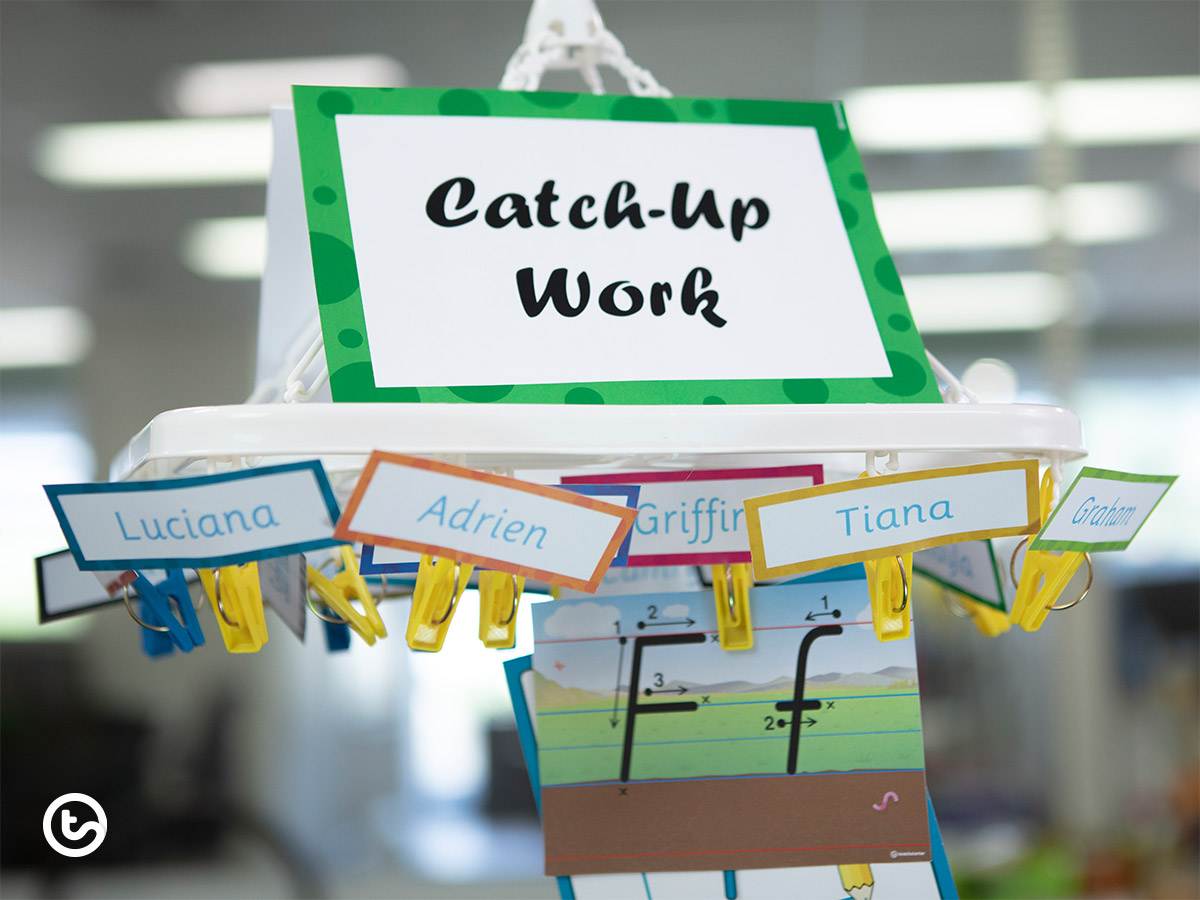 That way when students see there is work to be done, they can unclip their worksheet and complete it without disruption!
(3) Absentee Buddy
An excellent way to encourage collaboration in your students is to pair them up with an 'absentee buddy'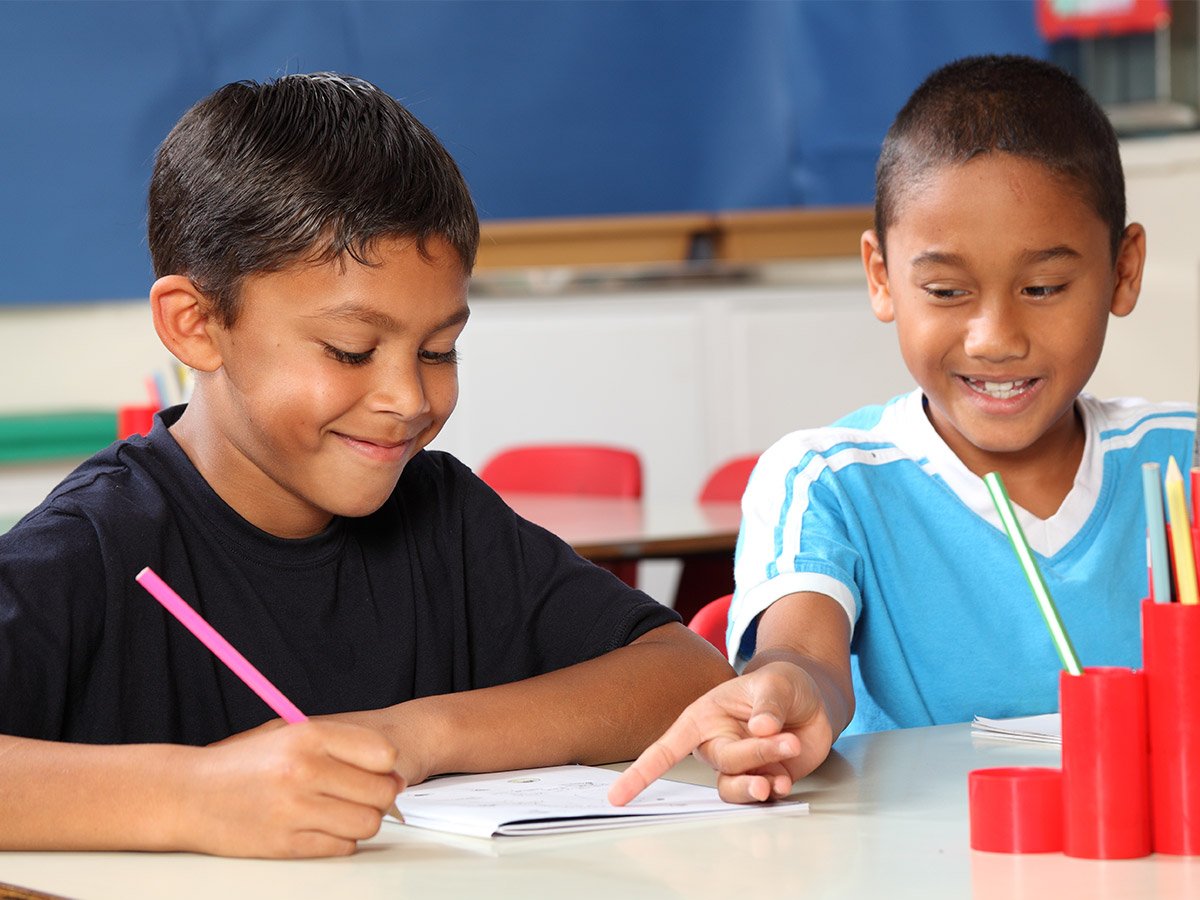 Darrin Henry\ Shutterstock.com
When you have an absent student, the absentee buddy is in charge of giving them any work to help them catch up on. They can also sit with them and help them to complete the work if they need some information or advice.
If you don't want to pair your students up, why not set 'Absentee Buddy' as a weekly class job on the jobs roster? That way, it is one student's responsibility each week to help any absent students catch up.
Take a look at some of our most popular job charts for the classroom:
(4) File for Each Student
This is an oh-so-easy hack that is oh-so-effective!
All you need is a dollar-store dish-drainer and some manilla folders. Simply place a student's catch-up work in their allocated folder, and when they come back to school they can take it back to their desk for completion.
Some washi tape and our Colours of the Rainbow – Desk Name Tags jazzes up this humble dish-drainer – fit for the classroom, and for a missed-work management system to be envious of.
(5) Display with an In and Out Tray
Perhaps the most simple method of leaving catch-up work, an in- and out-tray!

All this hack requires is a labelled 'missed work' tray, a 'completed work' tray, and a named bulldog clip for each student. When a student is absent, they know that all their catch-up work will be clipped together in a neat pile for them to complete when they return.
(6) Clipboard Display
If you're lucky enough to have room in your classroom for a display which holds a clipboard for each student, why not make it a missed work management wall?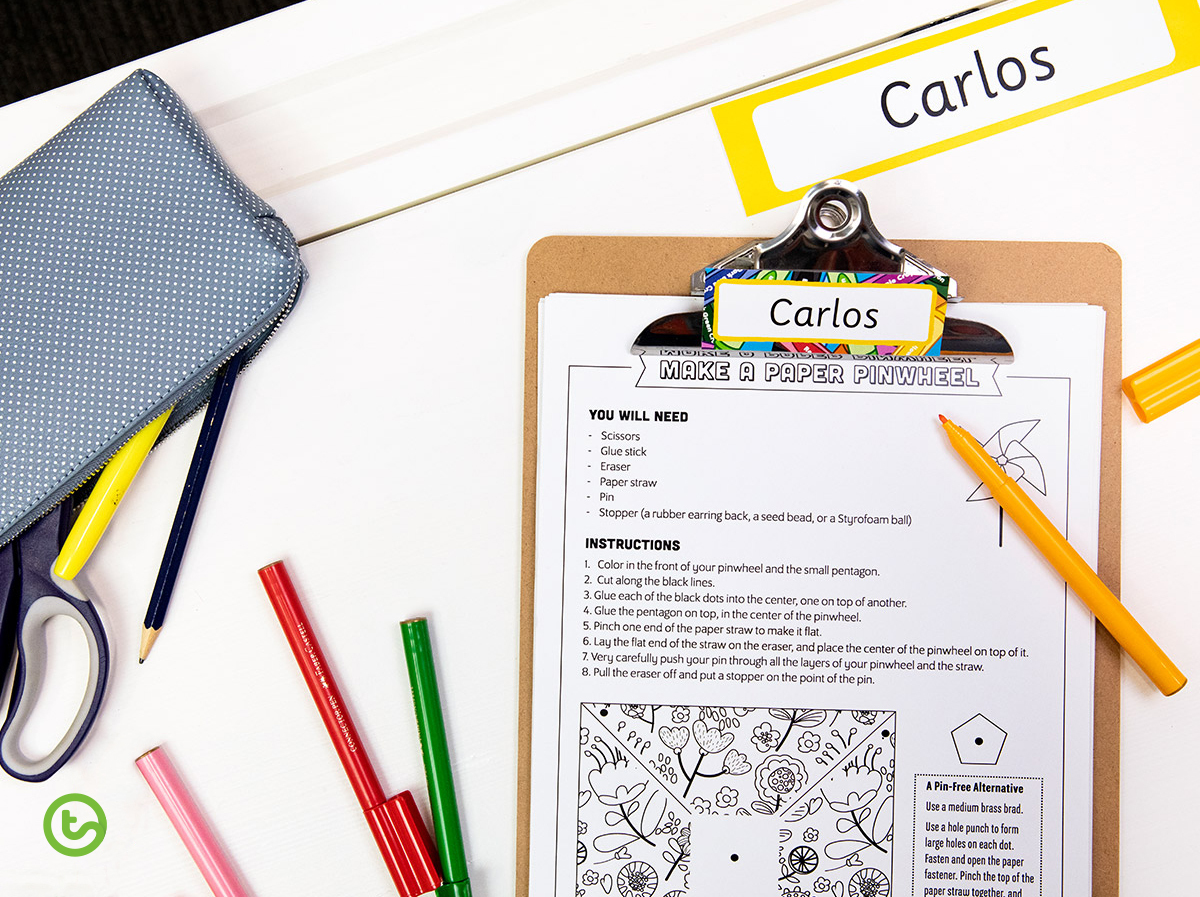 Having a clipboard display where you can hang catch-up work is a fantastic opportunity for students to keep track of their work – and show it off once it's done!
(7) A Simple Expanding File
This is a super cute way to keep all your catch-up work in one neat place!
Simply purchase an expanding file or stand-alone file holder, and attach our While You Were Away Sign by Name.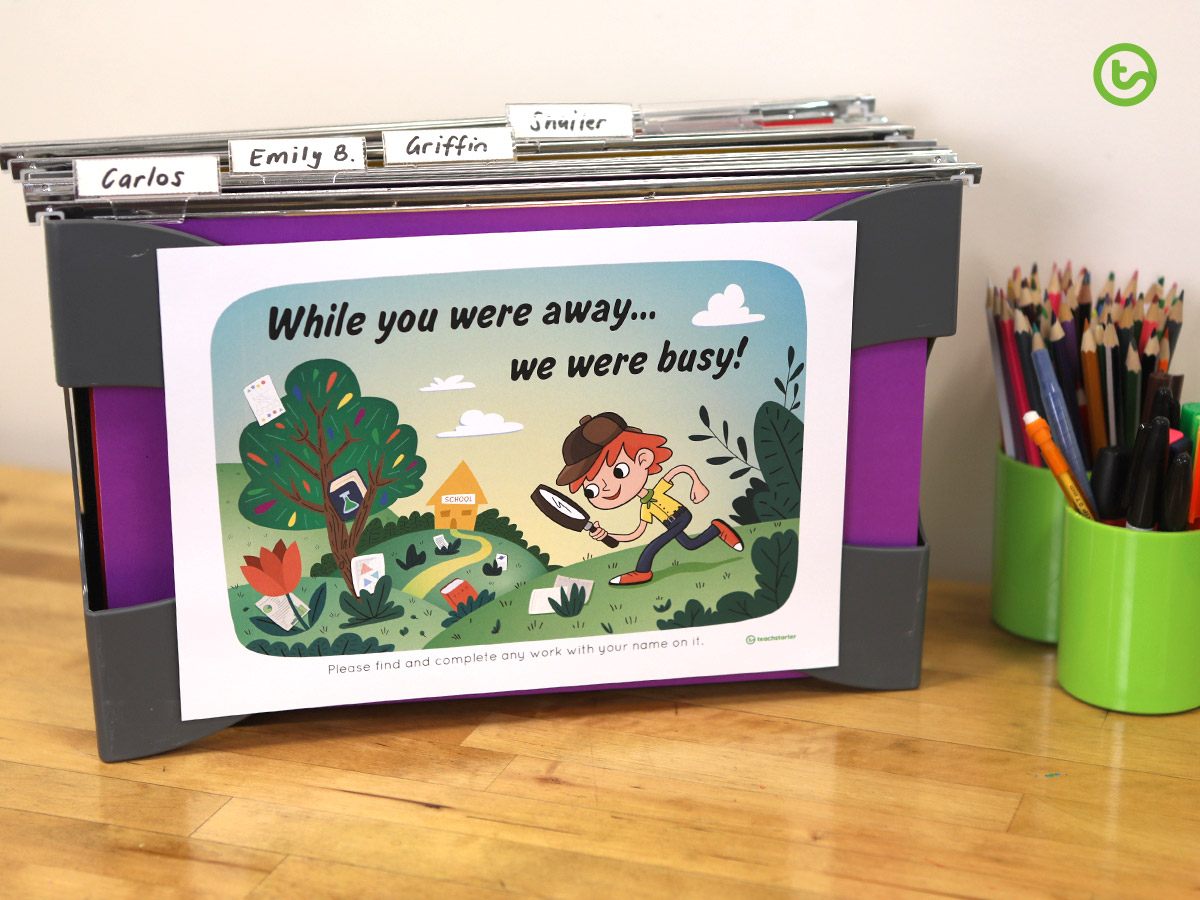 Name the tabs in alphabetical order and the student can look in the file for any work with their name on it.
---
What About Time?
Setting catch-up work for students is all well and good, but when you expect them to complete it outside of lesson time dedicated to other work, it can be stressful for students to complete it correctly, and in a timely manner.
Sending home catch-up work isn't always the best solution either – some families are happy to help their son or daughter catch up, as well as complete homework, but it's not always an option.
A great way to give your students time to catch up is to set aside some allocated time each week so that students know you'll be available to help them.
Let them know when you're on duty so they can come and find you at lunchtime.
Allocate a lesson on a Friday where students can have some free reward time or time to catch up on work if they've finished everything from the week.
Schedule a catch-up hour one day a week before or after school when you will be in your classroom available for students.
Helping Students Cope
Sometimes absences last more than a couple of days. If you have a student who is missing school regularly due to an extenuating circumstance, catch-up work might not do the trick. They will need allowances to help them successfully complete the school year.
If you are concerned that a student will not pass all of their subjects due to prolonged absence, meet with their parents and your department head to discuss an alternative learning plan. This may include providing alternative work that they can complete independently while at home, or a more holistic project which allows them to demonstrate their knowledge and check all the curriculum boxes.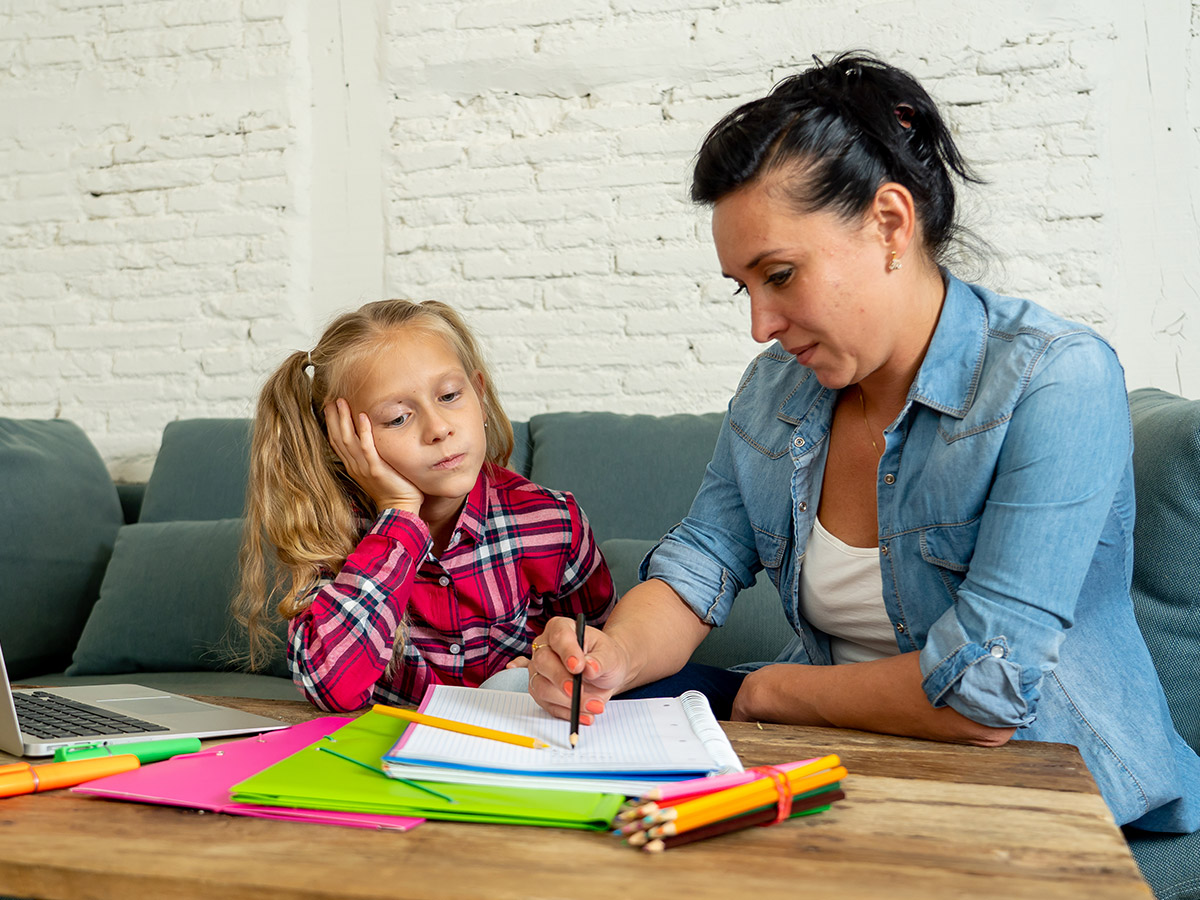 Sam Wordley/Shutterstock.com
It is also worth mentioning that sometimes students are absent from school because of things occurring at school that they are having trouble coping with. Bullying, learning difficulties or social issues will need compassionate attention if you are to encourage your students to participate in lessons effectively.
---
Helping students catch up on missed work doesn't have to be a hassle!
Let us know how you go in the comments section of this blog.