Do you have students in your class who fail to complete their homework on a regular basis?
---
Homework is a hot topic. It can be time-consuming for both students and teachers. Increasingly, there's a divide between those who believe that homework plays an important part in learning and those who suggest the time would be better spent playing outdoors, with family and developing relationships.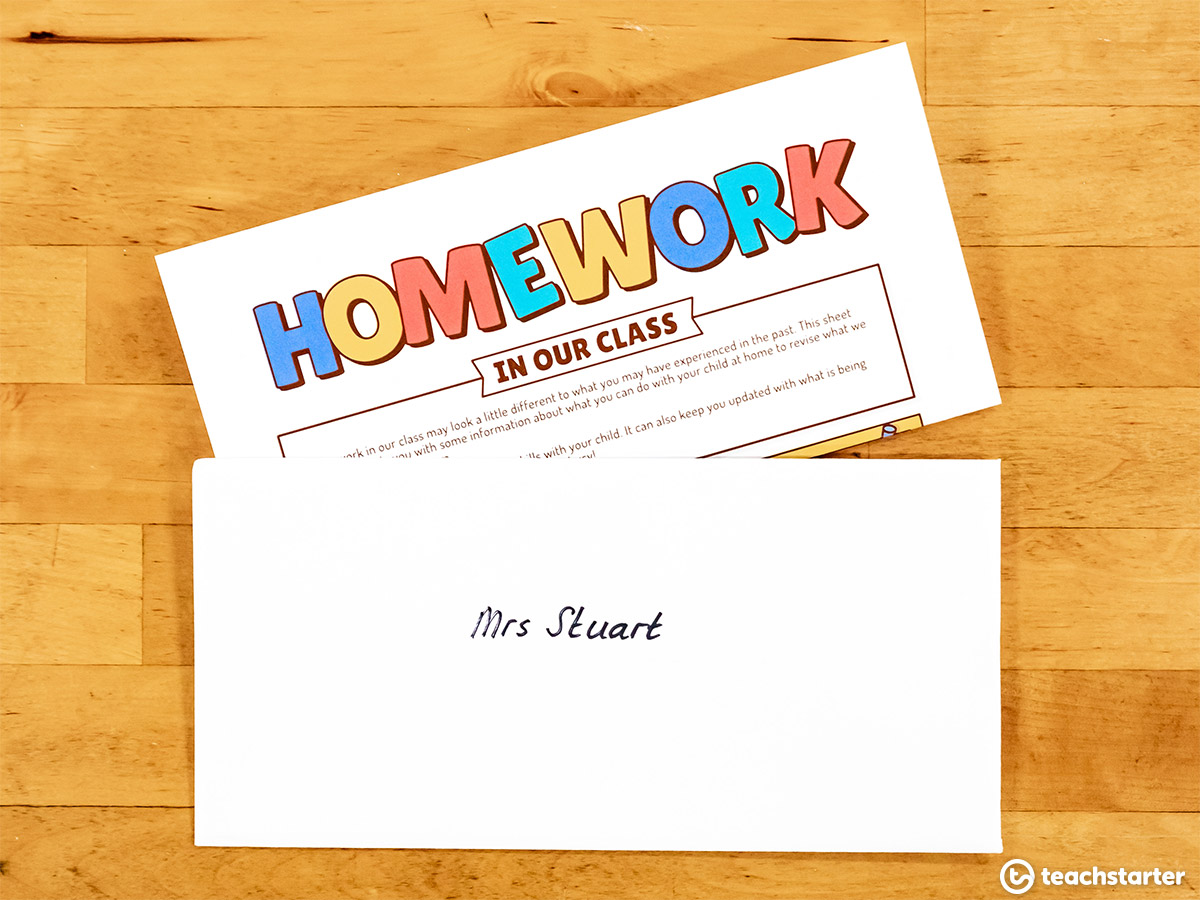 Whatever your personal viewpoint is, you may be tied to the homework policy of your school. So, first and foremost, if you haven't already done so, make reading your school homework policy a priority.
Next, I would like to offer one piece of advice…
Communicate about homework and communicate well. Communicate clearly with students, parents, guardians and teaching partners. Avoid homework surprises at all costs.
Use our Editable Homework Information Sheet to communicate effectively. It's a good idea to update this information every term to stay on top of changes and to keep parents up to date with any new additions.
---
What Makes Homework Meaningful?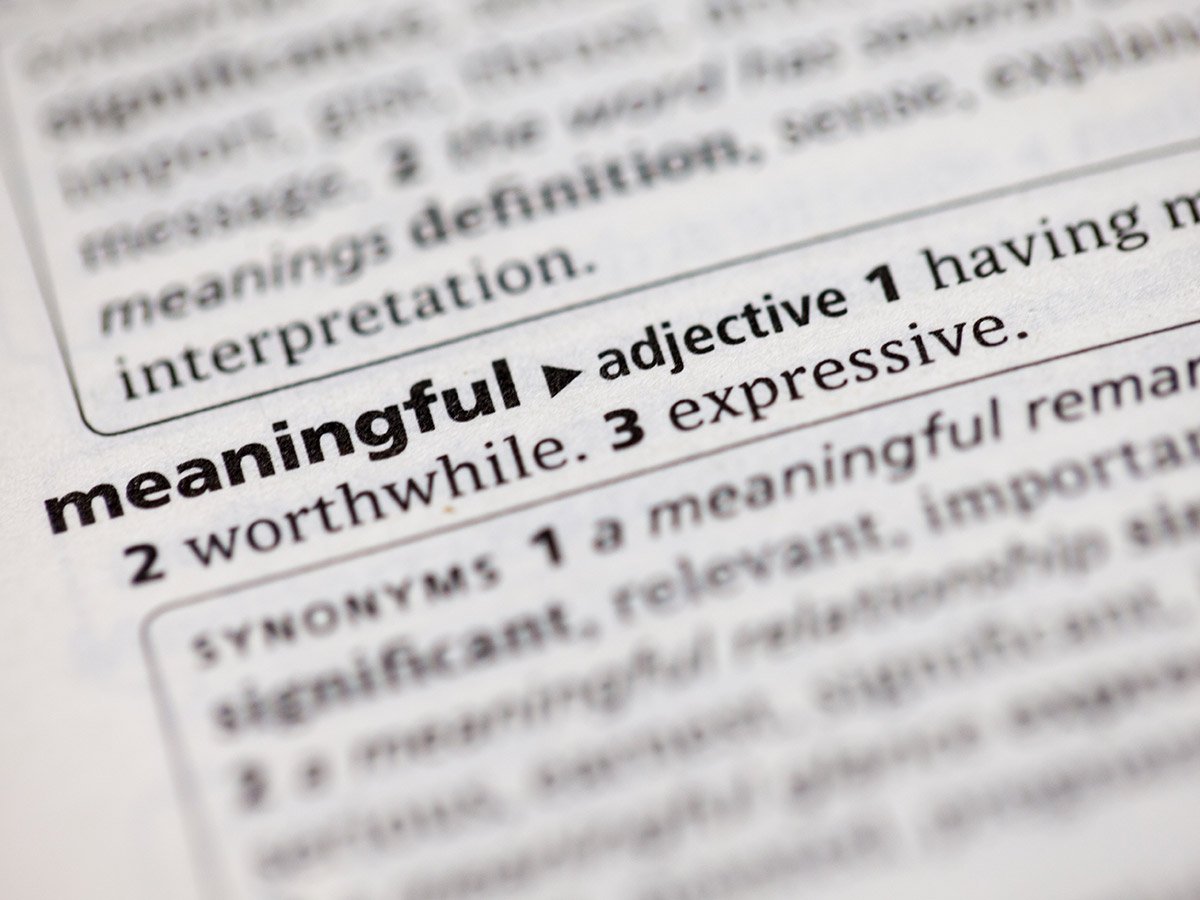 Homework tasks should be meaningful. Worthwhile homework is more likely to engage your students and may lead to more involvement in class. Meaningful homework tasks may take a little more time to prepare but believe me, it's worth it. Before you set a homework task, you might like to consider whether the task:
has a clear purpose – to practise, check understanding or apply knowledge and skills
provides an opportunity to review, practise and develop skills they already know
provides students with an opportunity to do something they enjoy
enables students to relate learning with the real world
provides students with an opportunity to experience success and some degree of independence
provides students with the opportunity to be critical thinkers.
To read more about the wider picture when it comes to homework, read my blog, Why Take an Alternative Approach to Traditional Homework?
---
Homework Red Flags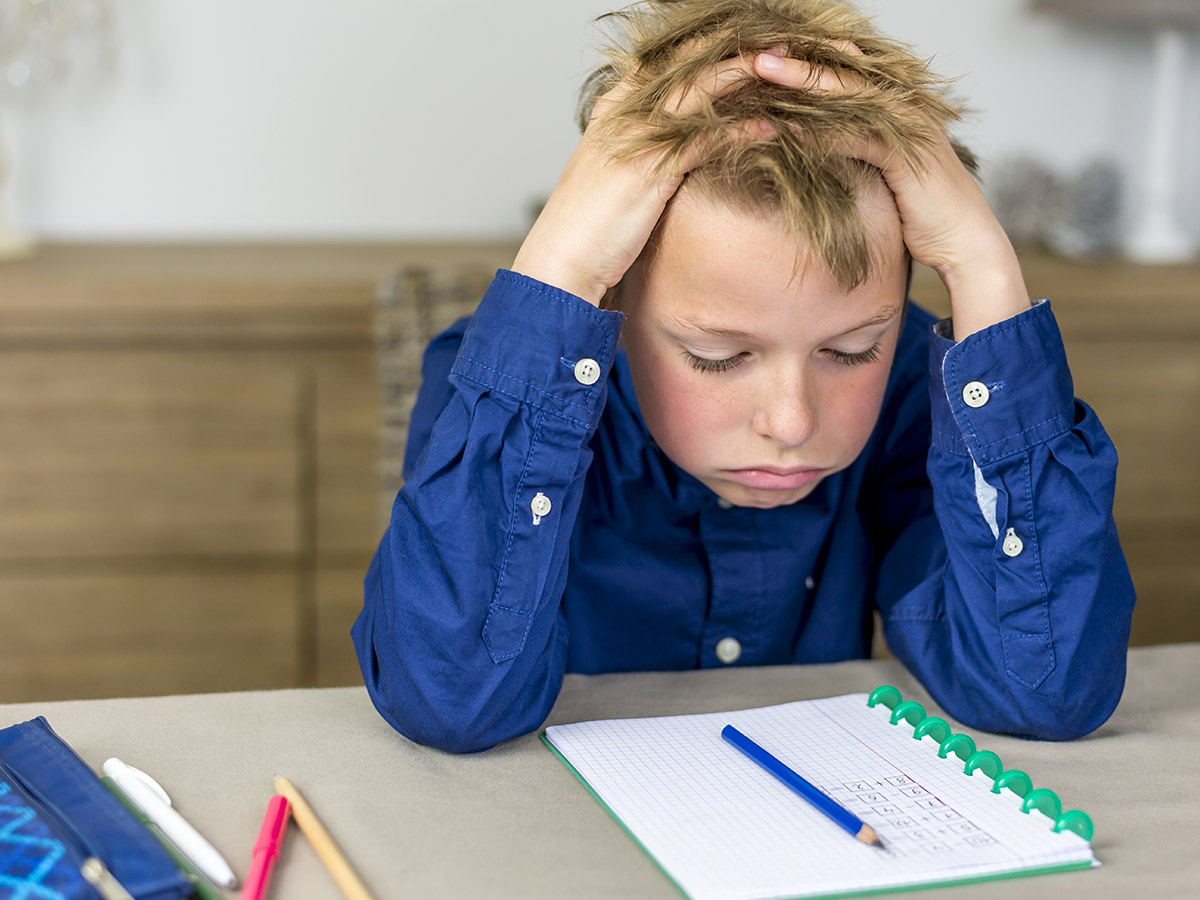 For many students, homework is stressful. For many busy families, it's hard to find the time, space and energy to fit homework into an already jam-packed daily schedule. For some, home life can often be chaotic, loud and full of distractions.
If you have students in your class who are repeatedly failing to complete homework, take the time to consider how your school community can support students and parents.
---
What is a Homework Club?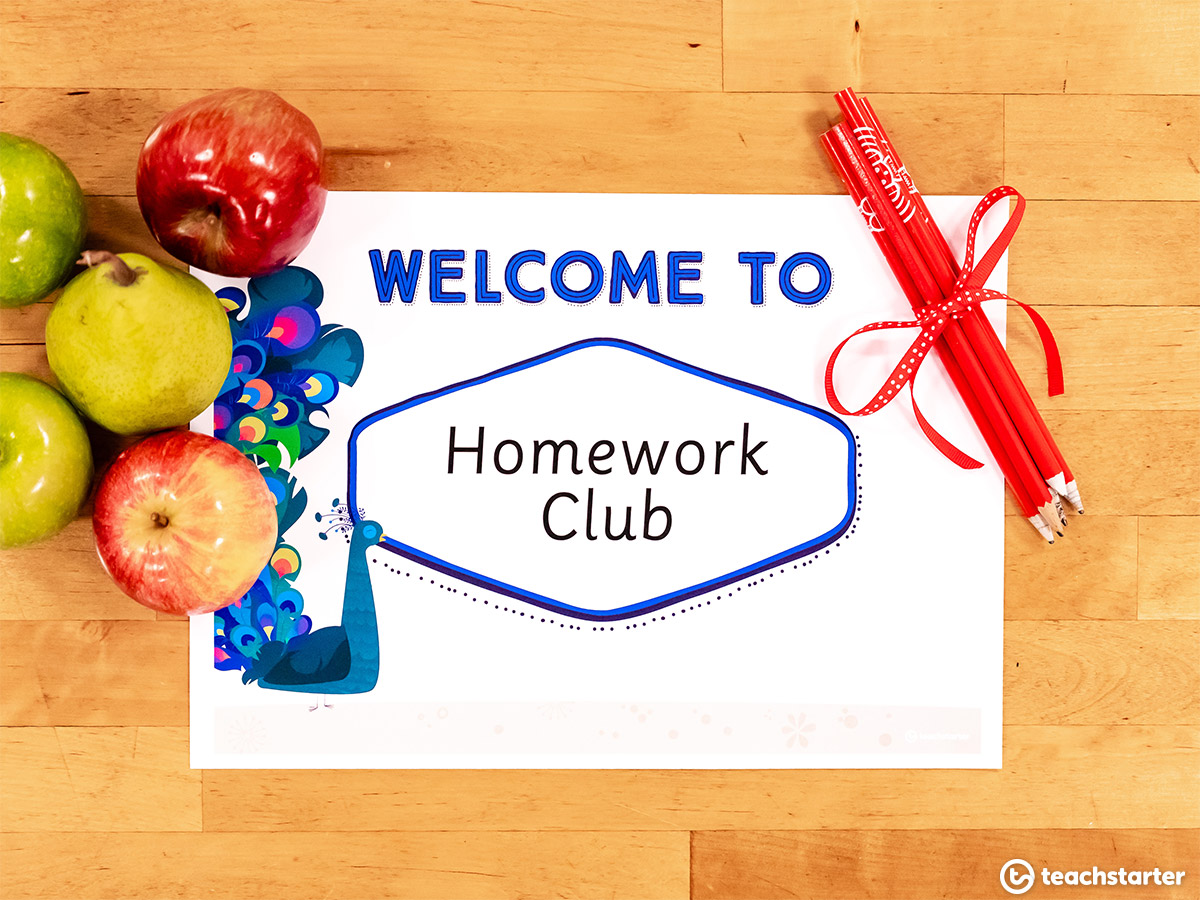 A homework club is a safe, supportive and productive student meetup out of school hours to assist students in completing their homework. Homework clubs provide vital support for children who do not otherwise have the help that they need.
Homework clubs can provide:
a safe, quiet and calm space for students to concentrate
a supportive environment
one to one or small group support
a chance to share knowledge
an opportunity to build relationships
an opportunity to develop good work habits and a positive attitude towards learning
the chance to develop skills involved in becoming an independent learner.
---
How to Set up a Homework Club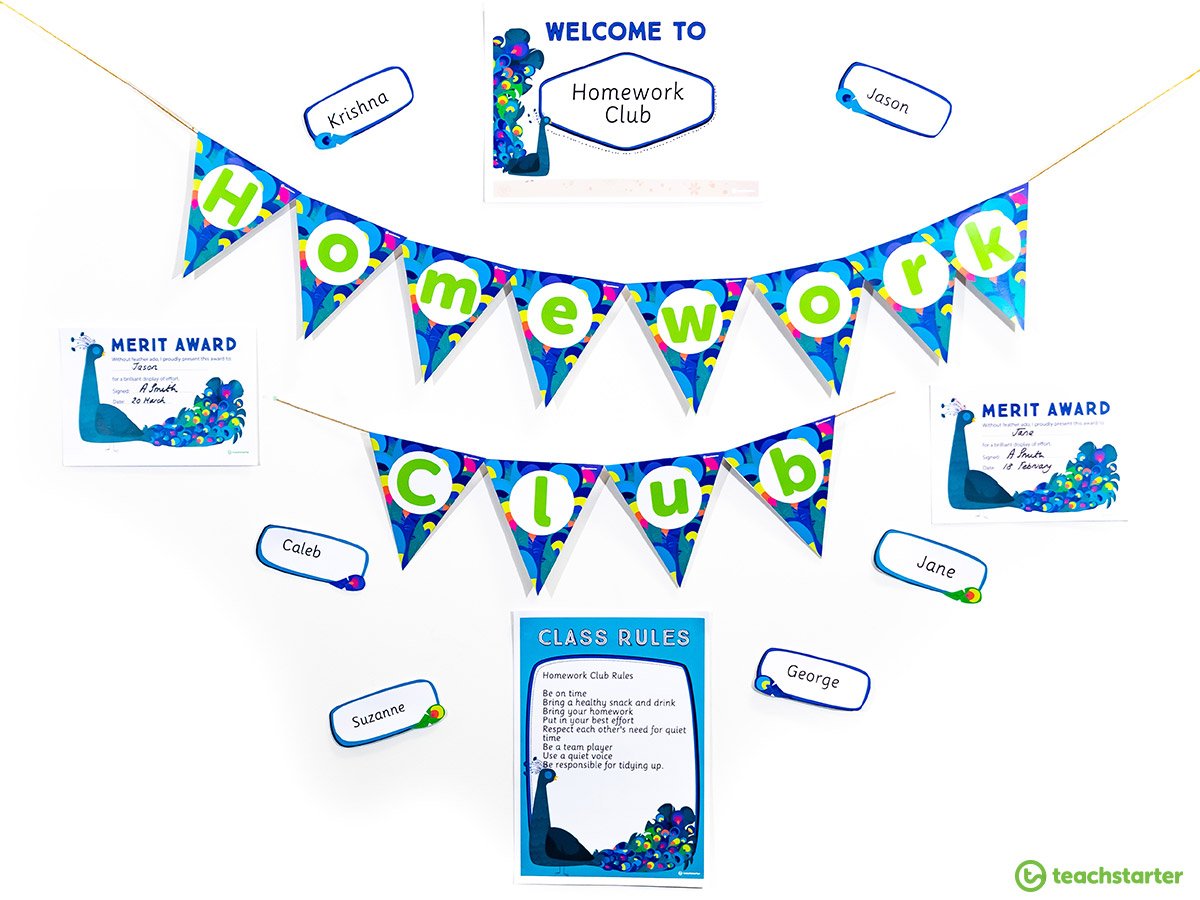 Having a solid team of parent helpers is crucial to setting up a homework club. Remember, this is not all on you. Seek out help and support from your principal, teaching colleagues, parents and school community.
Here are a few tips to get you started:
Decide who – Start small. Identify a small group of students who need support with completing homework. Follow the protocol for contacting parents and obtaining their permission.
Decide what – Plan what activities will be included. You might like to go with a simple plan such as snack, active learning game, class homework, chill out time.
Decide where – Choose a suitable venue. Good options include the school library, a classroom, or a shady outdoor space (my favourite option). Complete a risk assessment.
Decide when – Start with once a week. Choose an afternoon when you usually stay back after school. Check that your time slot does not clash with other popular extracurricular clubs.
Decide why? – Decide on the purpose of your homework club. Is it to develop good work habits, provide a calm productive workspace or to improve academic results?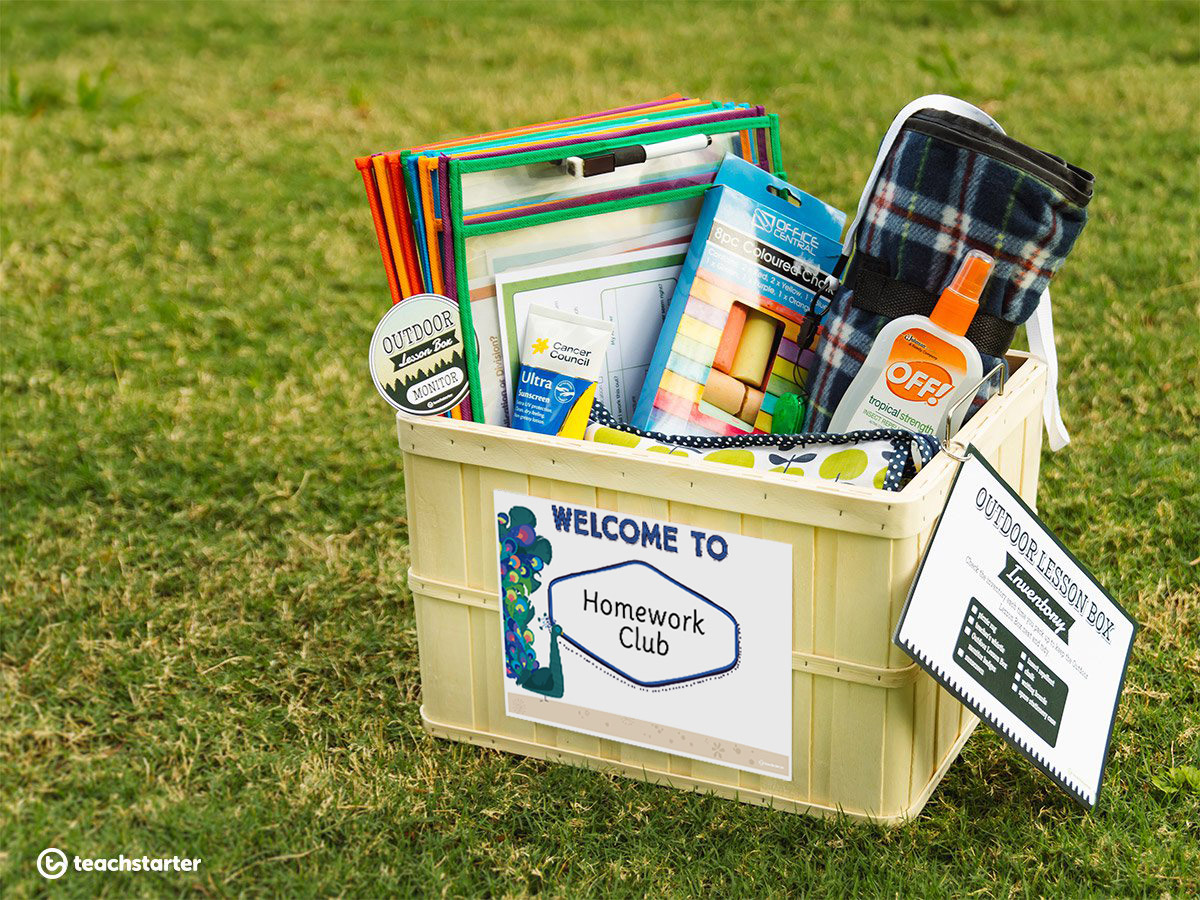 For more helpful tips on taking your homework club outside, read Emma's inspiring blog Opening the Door To an Outdoor Classroom | Creating an Outdoor Lesson Box.
---
Tips for Leading a Homework Club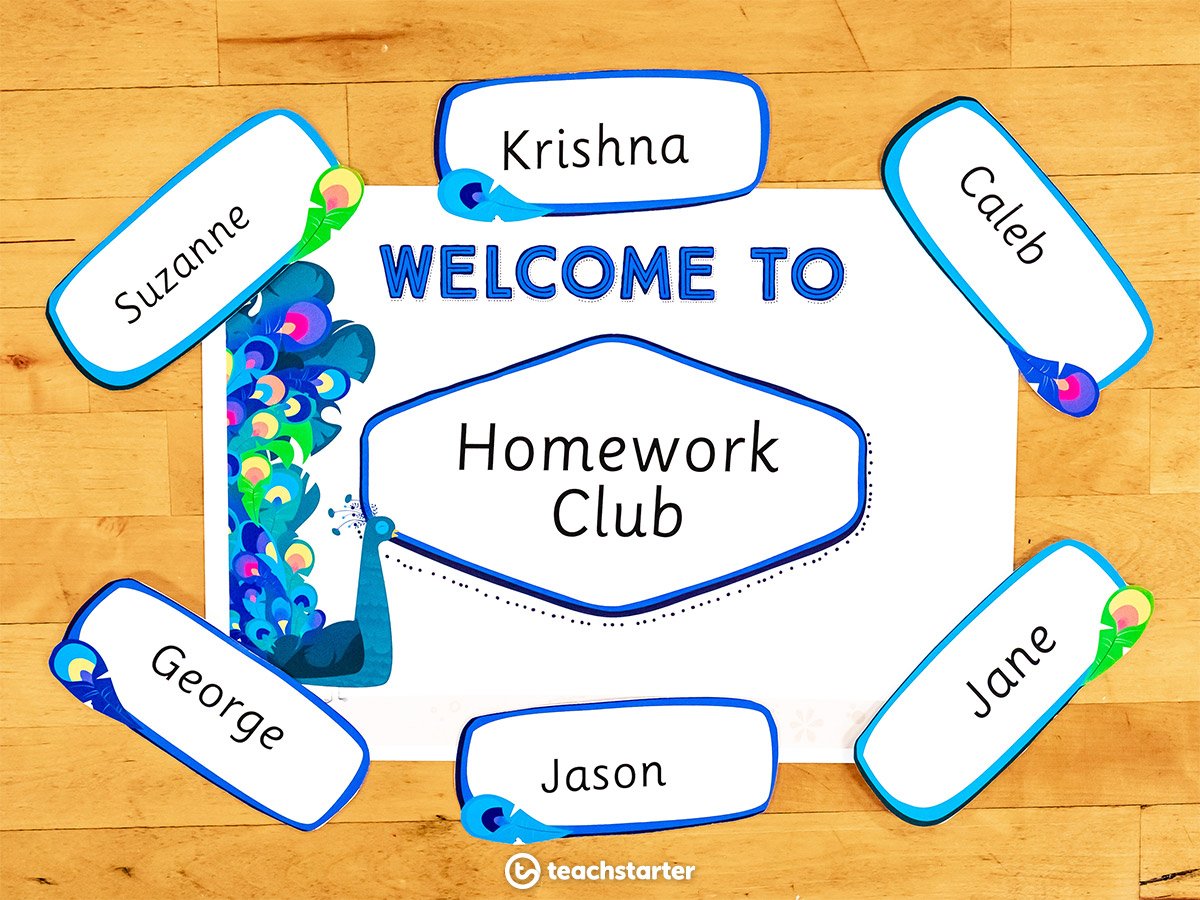 Leading a homework club requires a certain amount of organisation just like everything else. Here are a few tips and ideas to get you started:
Make sure that your students have a healthy snack and a water break before beginning the session. Don't forget you!
Break your homework club session into 4 short intervals: active game, class homework, fast finisher and chill out time.
Play an Active Game to let off steam and build positive relationships.
Have a supply of spare pens, pencils and other stationery items.
Have enough adult support for the number of students in your group.
Establish clear expectations for conduct and work standards.
---
Being Ready to Learn at Homework Club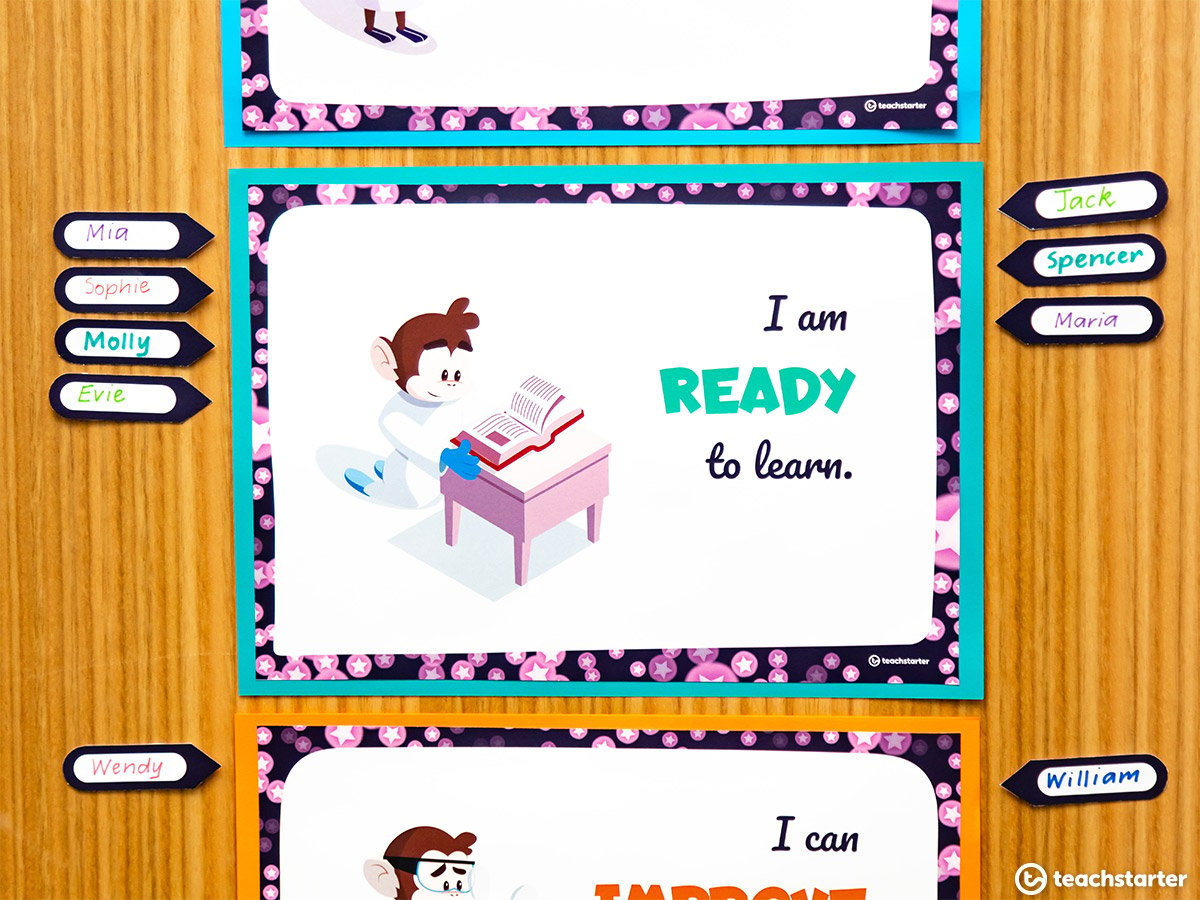 Having clear rules and expectations for homework club is critical. Without rules and regulations, you may find that students think of homework club as the ultimate playdate. Why not use our brand new Behaviour Learning Ladder – Vertical Chart?
One way to visually keep track of your students' behaviour is to create a behaviour learning ladder for homework club. A behaviour learning ladder is a great visual reminder for you and the students and includes a step by step warning system for your students.
When you are sharing your expectations, be sure to include areas such as punctuality, commitment, work standards, bringing homework and respecting the needs of others.
For more information on how to set up and use a behavior learning ladder read Holly's brilliant blog Classroom Management | How to Use a Behaviour Learning Ladder.
---
Start Homework Club with an Active Learning Game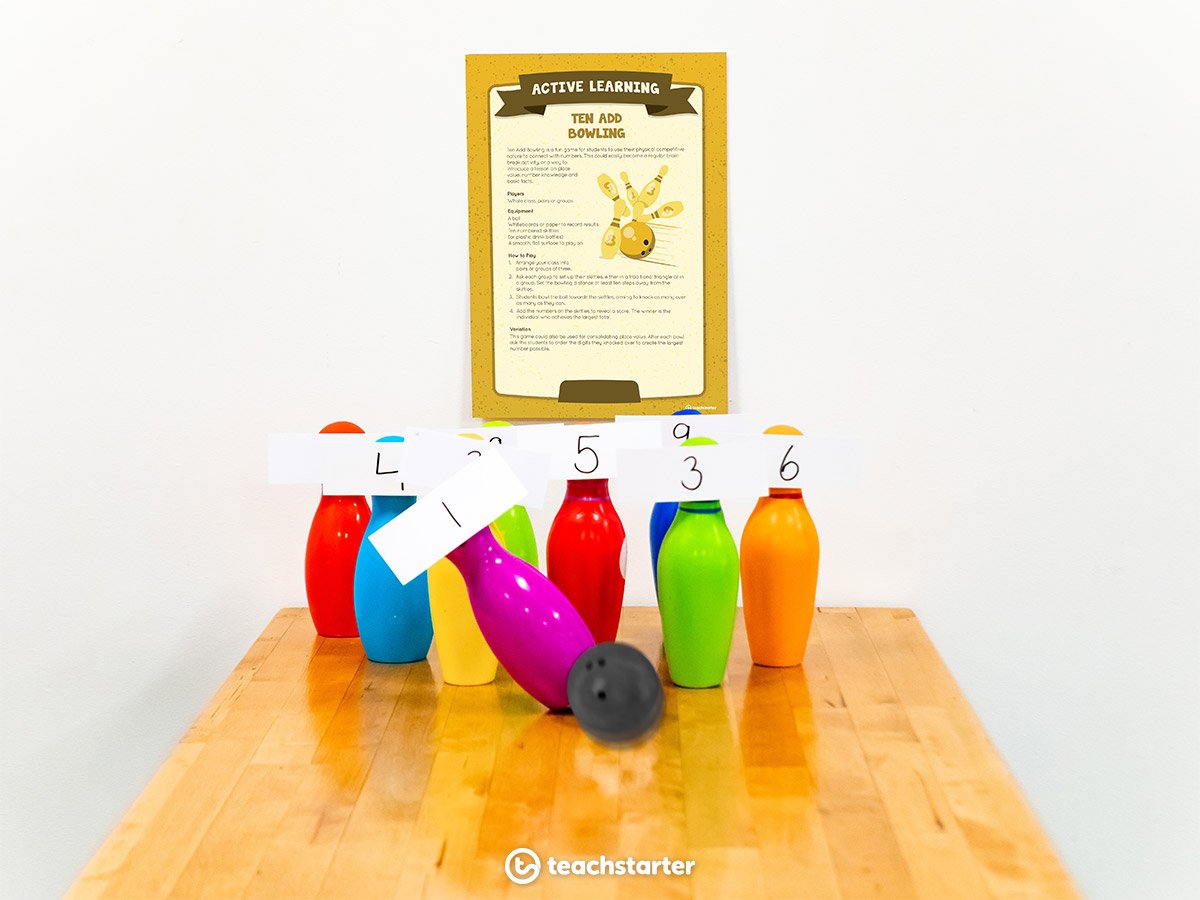 Don't forget that after a busy day at school, kids need to be kids. Make sure that the students who attend homework club have a brain break and a chance to play before they are expected to focus and concentrate.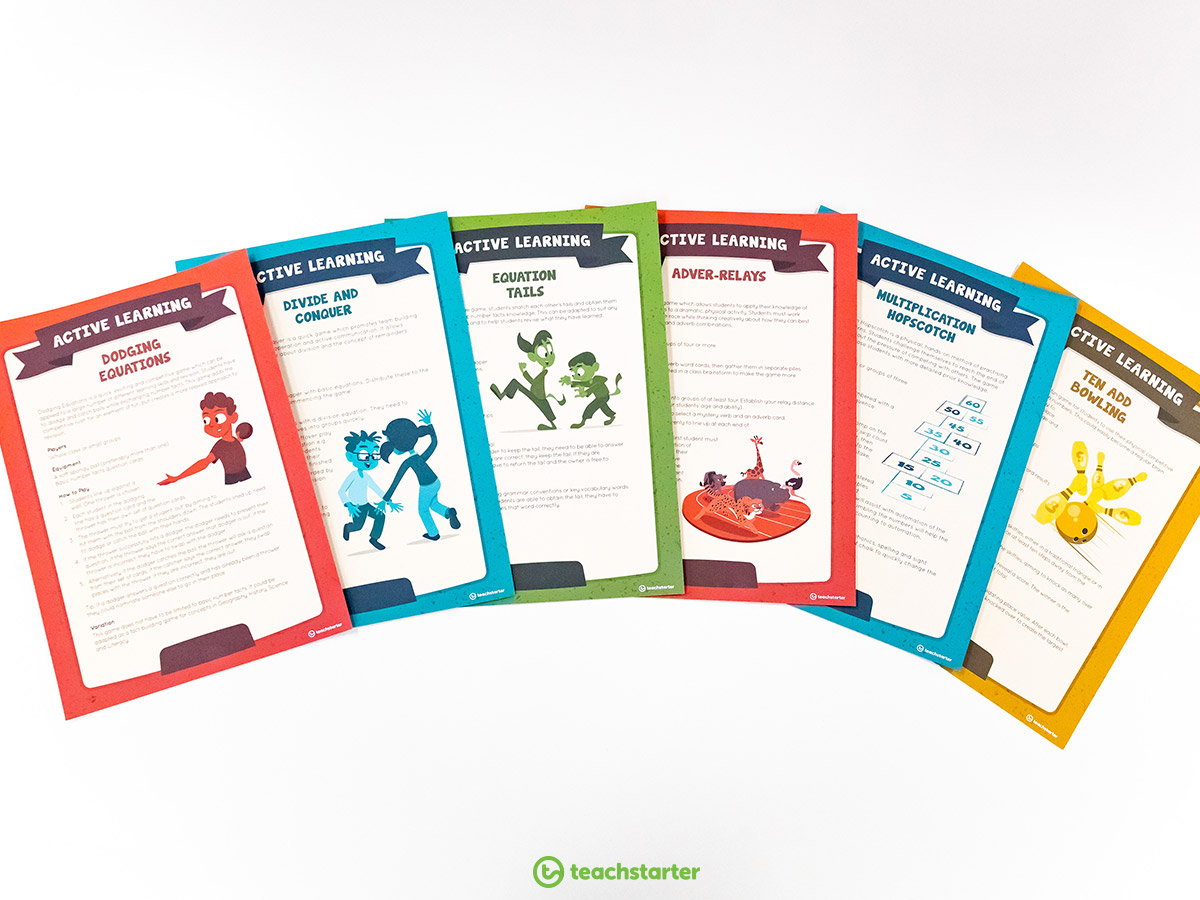 Our Active Learning Resource Pack is a brilliant resource pack that includes 15 active games to play as the perfect brain break before or during homework club. Active games promote fun, active ways of revising learning and are perfect for small groups.
---
Stock Up on Learning Tools for Homework Club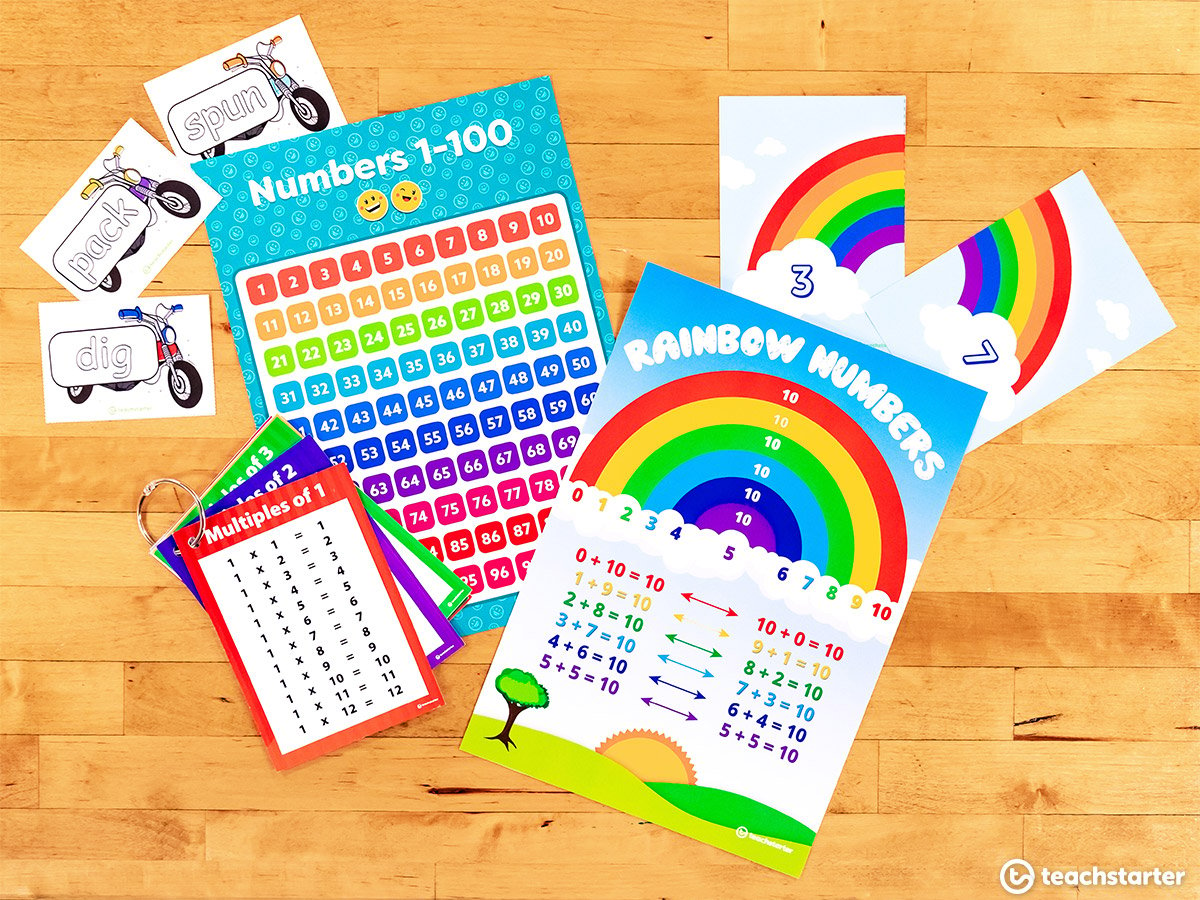 Get set up with learning tools to encourage independent learning. As a starting point, I used:
---
Fast Finisher Activities
Stock up on fast finisher activities to avoid one or two students disrupting the calm. Check out the 88 teaching resource in our Fast Finisher Activities Collection to prepare for any situation.
---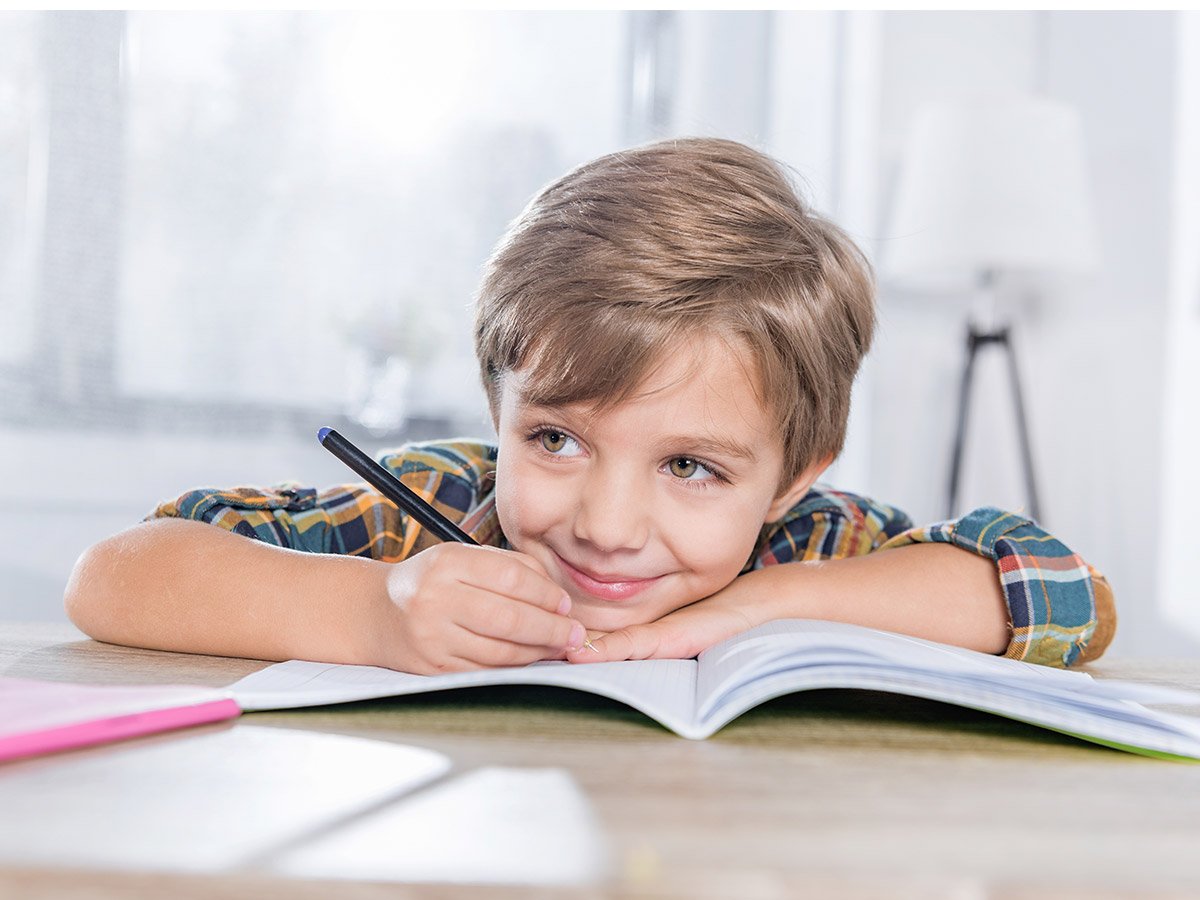 Homework clubs can make a huge difference to the school lives of students who find completing homework a challenge.
You are an exceptional being because you go the extra mile and do exceptional things.
Take the time to consider the possibility of initiating a homework club. Perhaps, all you have to do is suggest the idea, work out the who, what, where, when and why and find the right team to run the show.
I've got your back. P.S. you are amazing!
Please give us a sneak peek into your inspiring classroom on Instagram #teachstarter.