Honestly, who doesn't love a weekend trip to Bunnings? A leisurely stroll around a massive hardware warehouse, cool concrete underfoot, coffee in one hand, and a red basket in the other… it's blissful.
Teachers are loving Bunnings, using their creative superpowers to transform everyday household items into inspiring teaching tools!
Bunnings PVC Pipe Whisper Phones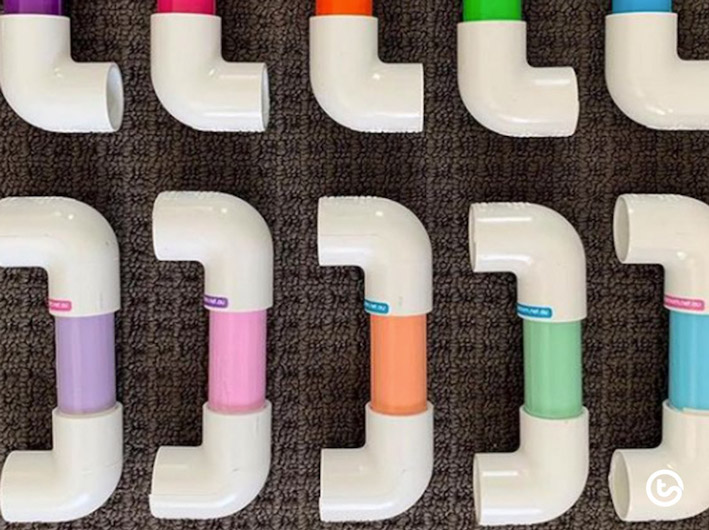 Instagram: @learnlovegrow
Whisper phones are made from PVC pipe, PVC elbows and some coloured contact paper, which are all available at Bunnings. These can be used to help your students learn about sounds, and would be a great way to get students using your classroom sound wall.
Bunnings Paint Cards to Teach Sounds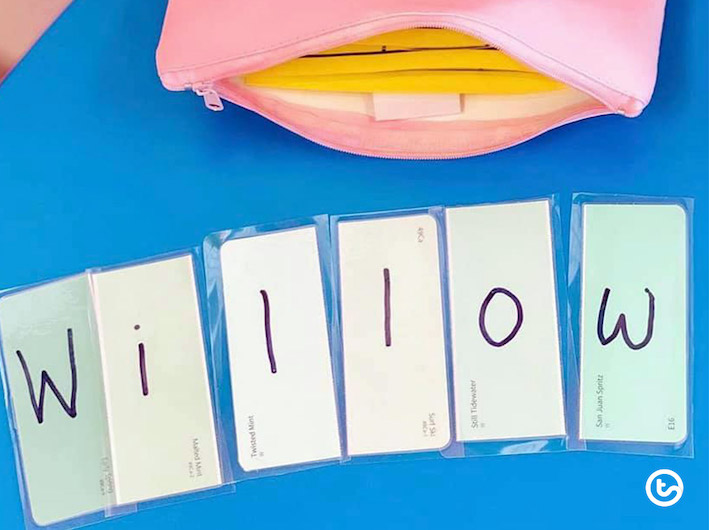 Instagram: @incursiveshewrote
Nikki, a Prep teacher, uses Bunnings paint colour cards for lots of activities, including teaching letter sounds and name writing! Take a look at her Instagram for more inspo!
Creek Pebble Sound Manipulatives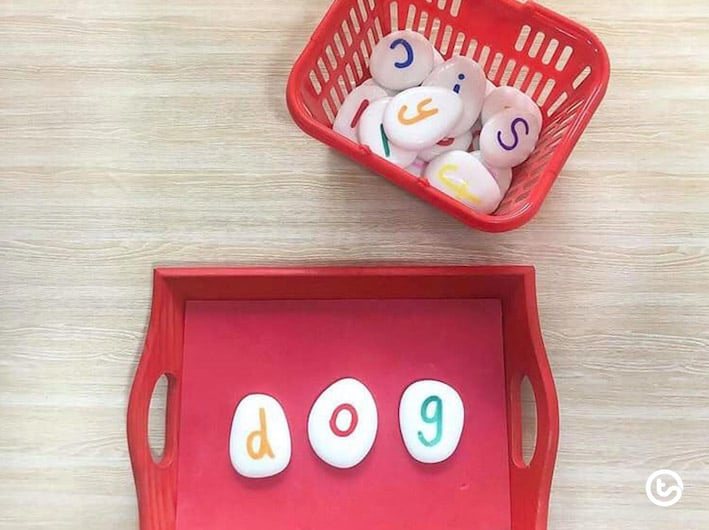 Instagram: @includ.ed
Another gorgeous letter-sound/word-building activity has been created here by special education teacher Emily, using these simple Bunnings stones!
Bunnings Timber Offcut Artwork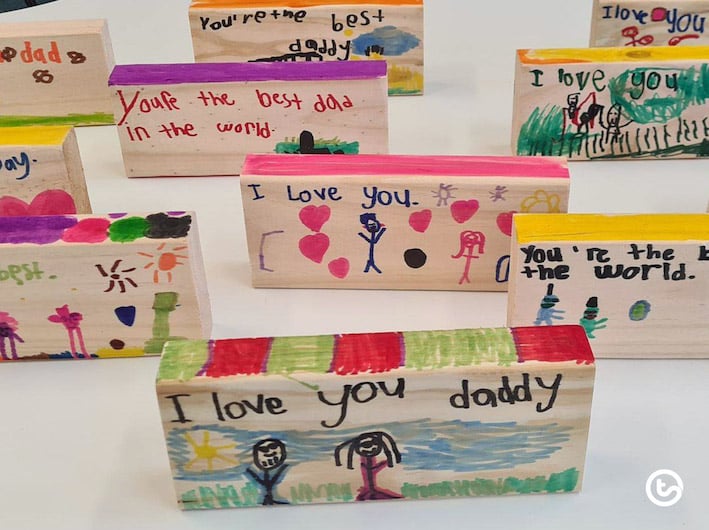 Facebook: Tess Leanne
A length of timber and some sharpies. Super cheap, easy and cute!
Hands-On Fine Motor Activity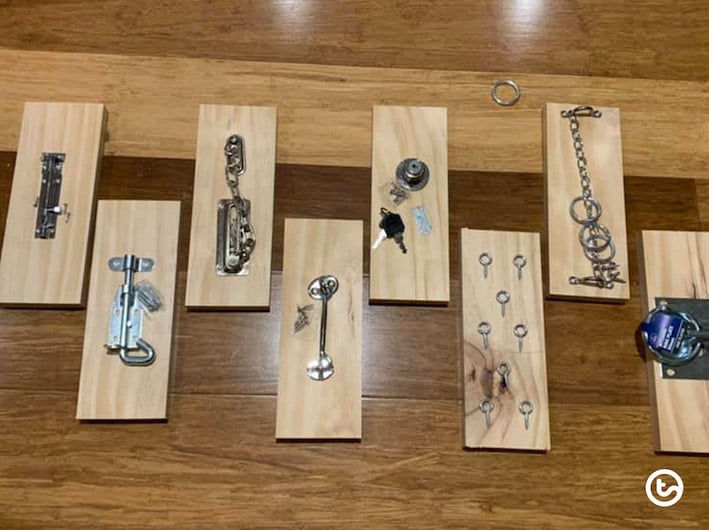 Facebook: Jenna Jc
Ideal for tactile learners, or for finessing fine motor skills, these simple challenges are super fun for young students.
Bunnings Teacher Mailbox

Instagram: @teaching_with_bec
I love the letter box one! I used my Cricut to put teacher mail on the side! – Bec
More Ideas Shared by Teachers:
These amazing ideas were shared on the Facebook group Bunnings Teacher Hacks:
Door stopper animals for sensory weights, PVC pipes for making tents, water tables etc….. funnels tied with rope hanging in the sand pit. – Sharon
Mini drawer storage, so many uses in the classroom. Stationery storage, brag tags, desk pet hotels… the list is long. -Karen
I've just bought a Ryobi staple gun. It's brilliant and the staples are cheap. – Michelle.
I love my doorbell that plays "Under the Sea" from "The Little Mermaid". The kids respond so well to it.- Marjorie
The netting you can buy by the metre. I would hang it across the ceiling and down walls. You can then hang soo many things from it! – Cherie
The rectangle mop buckets. Take the handles off and they make fantastic, durable book boxes that hold scrapbook size books. – Katrina
So tell us, teachers: What's your favourite Bunnings find?
Comment below!