Ok… for many of us we are heading into the school holidays. Some are still in lockdown… some aren't. Some are still doing remote teaching and learning, whilst others are on the verge… who knows? We thought we'd find some of the most hilarious and totally relatable remote learning memes for teachers that are sure to put a smile on your face!
Remote Learning Memes to Give you a Giggle
Those were the good old days
I bet for some of you it feels like the last time you were teaching a room full of kids in face-to-face learning was an eternity ago!!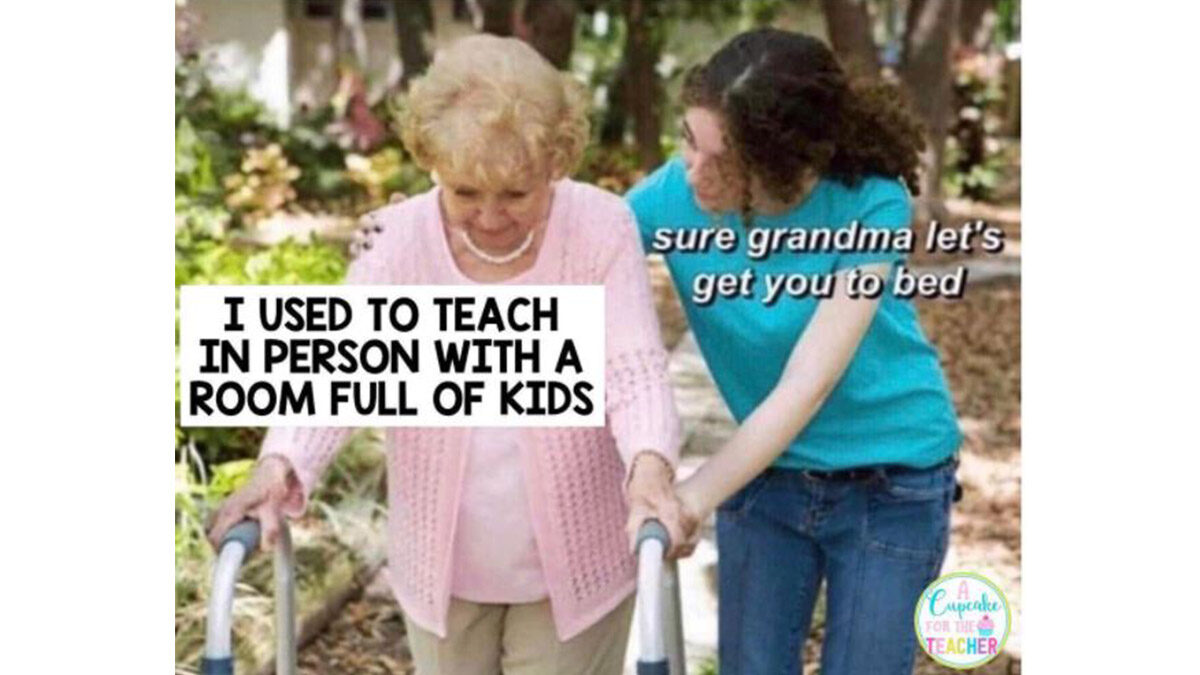 Smile and wait
I'm sure we all want our students to join the class meeting and see us smiling happy to see them… but sometimes the wait can feel like hours…. are we right?
It's exhausting
As teachers, we are used to standing for hours and getting our steps up daily… not sitting in front of a computer screen all day… every day.
We're pulling out all the stops
We are having to go to all sorts of lengths to try and keep all our kids engaged in their learning during remote teaching and learning… any early years teachers out there??
Just love this
Or here's my dog, and here's my favourite soft toy, and here is my lounge room, and here is my brother…
Not a bad idea?
Kids say the absolute darndest of things but nothing like a global pandemic and having to do remote learning to get those creative juices flowing…
You're muted!
I wonder how many times the words 'You're muted..' have been said over the last 12 or so months!?!?!
All the tabs open
Does anyone else feel seen? This gets us right in the feels…
The off again on again trick
Does anyone feel like we've had to add tech knowledge to our caliber of skills?
We hope this gave you a bit of a giggle…
Check out our other hilarious meme blogs.