Digital Technologies has to be one of the most exciting and rapidly changing key learning areas in schools. However, it's a KLA that makes the digital divide between teachers (whether socio-cultural or generational) even more apparent. While some primary school teachers are completely confident introducing digital technology activities into their classrooms, others have no experience or even fear this 'new' learning area.  This knowledge divide means that sometimes students can spend a year learning how to code with one teacher and then move onto the next year level with a teacher who doesn't feel at all comfortable creating opportunities for kids to code during class time.
What's important to realise is that teachers don't need to know how to code in order to provide their students with the opportunity to do it!
I realise this is a somewhat controversial statement. It certainly goes against the old "wisdom from the front of the class" idea of teaching. However, think about how easily a toddler can manipulate the inputs needed for a basic tablet game, when given the chance to figure it out. For my youngest child, this began with seeing what happened on the screen when he pressed the only button he could find on our iPad.
Like learning how to speak, interacting with digital technologies is something that most current primary-aged kids have been doing since they were toddlers.
If you're still on the fence about the need to teach digital technologies to ALL students, of ALL ages (rather than just waiting to see which students show an interest in it once they get to high school subject selections), then it's worth considering how gendered the digital workforce currently is and just how early children form their own perceptions and understandings of gendered roles in the workforce.
How to Teach Coding Without Knowing How to Code
The beauty of this area of digital technology is that there are a huge number of experts in the field who are creating resources for you to use in your classroom right now. Here are two you could read about today and use with your class tomorrow without any personal experience in coding!
---
Hour of Code is an annual event, held during Computer Science Education Week, which encourages teachers around the world to give their kids an hour to engage with coding activities.
The Hour of Code website provides you and your students with access to free 60-minute student-guided tutorials, available in over 45 different languages.
Start Here:
Read through the How-to Guide on the Hour of Code website.
Select a student-led coding tutorial that suits your students' ages and the level of access to technology you can provide in your classroom.
Schedule your class' Hour of Code.
Let the kids teach themselves using the chosen tutorial.
Share student work with the rest of your school and community!
---
Hopscotch's Hour of Code
(for Apple devices)
This could be one of the easiest, most fun and exciting teaching tools you can add to your repertoire!
Hopscotch is an iOs app that gives students the means to build apps and games completely independent of teacher experience, knowledge or instruction. For Hour of Code activities, Hopscotch have created student-directed tutorials with accompanying teacher lessons plans, ready for you to take straight into your classroom.
All you need to do:
Set up devices with the Hopscotch app, ready for your students to use individually or in pairs.
Choose one of the student-directed tutorials available on the Hopscotch Hour of Code website.
Hit play on the YouTube video for your class.
Follow the provided lesson plan OR just let your kids show you what they can do!
This "Make Your Own Crossy Road Game" is my pick!
---
How to Run an Hour of Code Without Computers or Devices
In some cases, digital technology subject-matter experts (SMEs) are creating open-access resources that mean you don't even need access to computers or the internet in your classroom to help your kids learn the basics of computer coding. These sorts of "unplugged" activities teach:
pattern recognition
pattern making
representation of images using pixels
algorithmic thinking
computational thinking
logical thinking.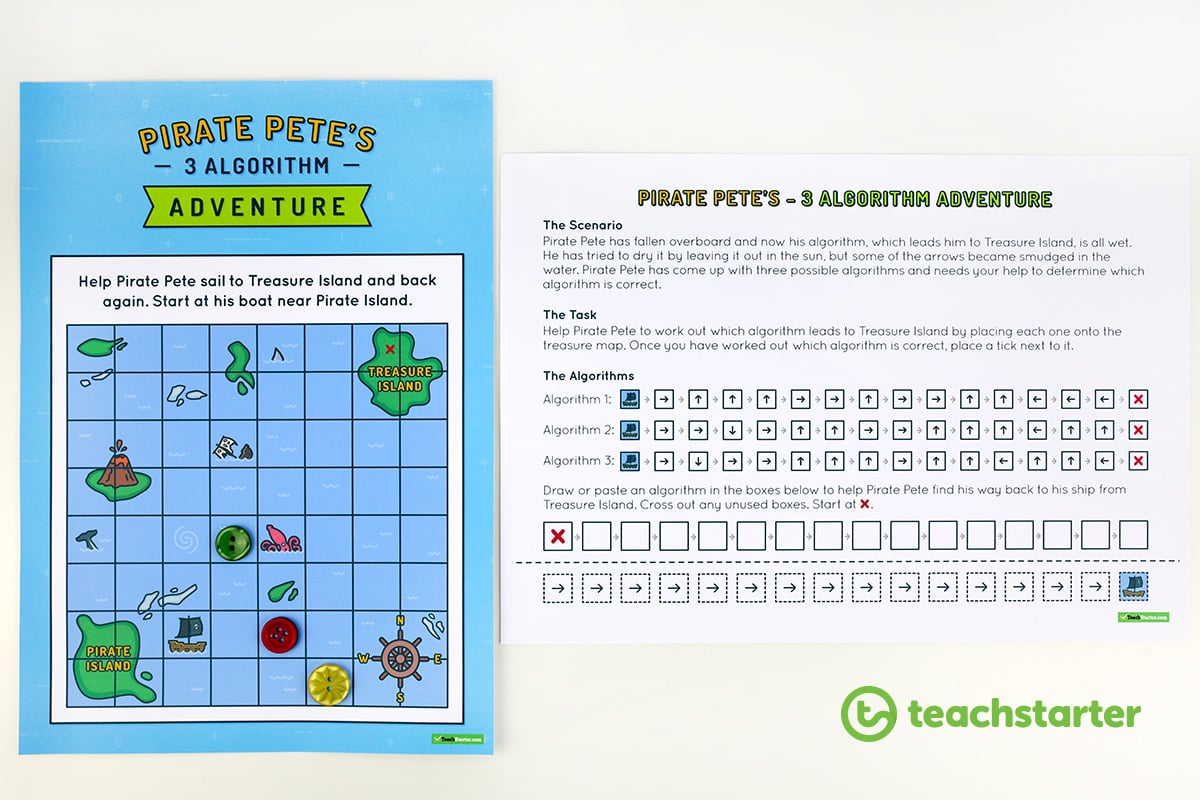 In fact, we have a collection of coding teaching resources that are available for download too!
You can also head to the activities on the Hour of Code website, and use the filters on the left-hand side to see activities that match the level of technology in your classroom.
---
Have you run an Hour of Code in your classroom?