Use this food journal worksheet when teaching students about how food and fitness work together to keep our bodies healthy.
Print out the worksheets and use the table to record what food you eat during the day. Children can track their fruit and vegetable intake by colouring the two fruit and five vegetable icons in the last column.
You may also like these resources: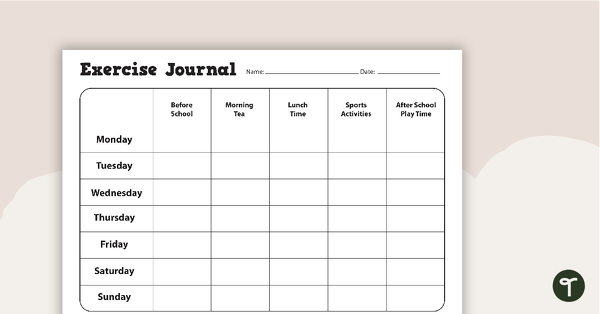 teaching resource
An exercise journal for children to track their health and fitness when learning about the human body and the benefits of exercise.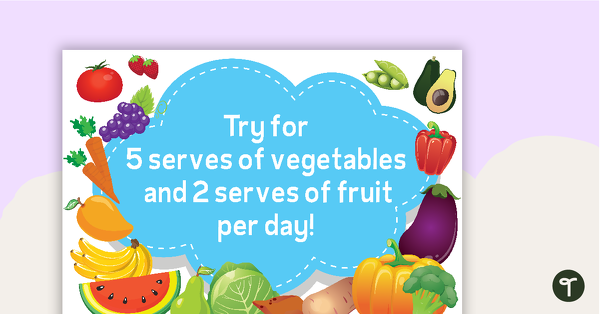 teaching resource
An educational poster highlighting the 2 and 5 healthy eating guidelines.