Download a fun Christmas craft activity for your students featuring a snowman template.
Do you want to build a snowman? The cutest Christmas craft going around is the newest member to the Teach Starter Funky Craft Collection! Bonus: This craft template is perfect for students who do not celebrate Christmas to ensure they are included in end-of-year activities.
How to Use the Funky Snowman Template
Your climate might not be cold enough to build a "real" snowman, but a printable snowman craft will surely be a hit in your classroom. This teaching resource is similar to our other funky craft activities.
Students use different patterns to fill in the different sections of the Christmas snowman using a black marker. This is a great opportunity to explore line and patterns with your students, and you might like to use this as an opportunity to introduce mindful zentangle patterns to your class.
Once the patterns are done, students can then choose some accessories for their snowman. You may like to have students colour in their creations using coloured pencils and add some pompoms for his buttons. Why not use a silver marker to create some snow on the background?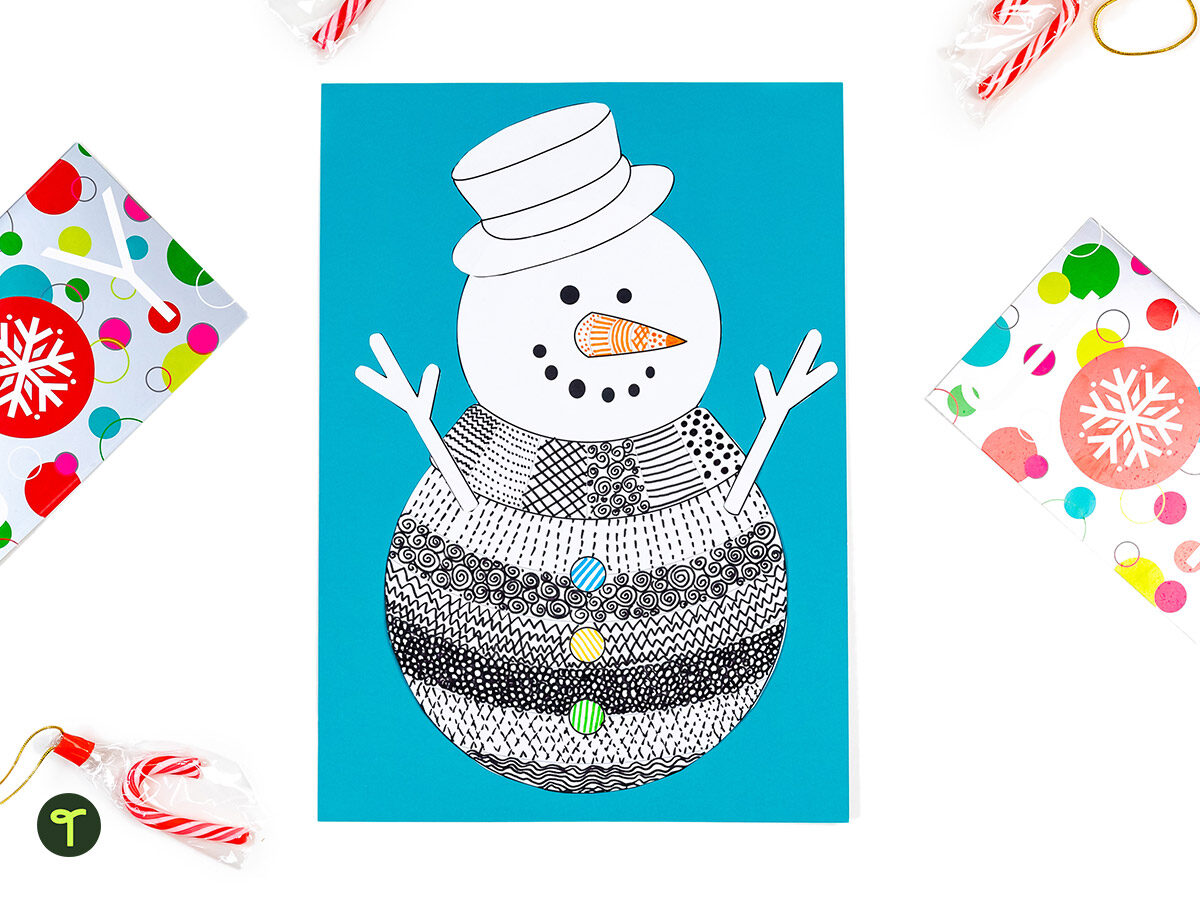 Printable Snowman Craft Ideas
Looking for more ways to use this printable snowman craft in your classroom? Try these ideas from the teacher team at Teach Starter!
Do something a little bit different for Christmas craft in your classroom and talk about why the snowman is a symbol of Christmas for others around the world?
Use the snowman as an example of the changing states of matter. Did you know that best snow to make a snowman (or snowperson) is snow that has reached its melting point?
 Practice informative writing with a sequencing activity about building a snowman.
Explore more Christmas ideas from the teachers of Teach Starter!