A sequencing task using a persuasive text.
Use this sequencing activity when teaching students the structure of a persuasive text. This task includes a text about the effects of pollution on the ocean and a sequencing activity.
Students cut out sentences and glue the text in the scaffold table provided.
Find the simplified version here: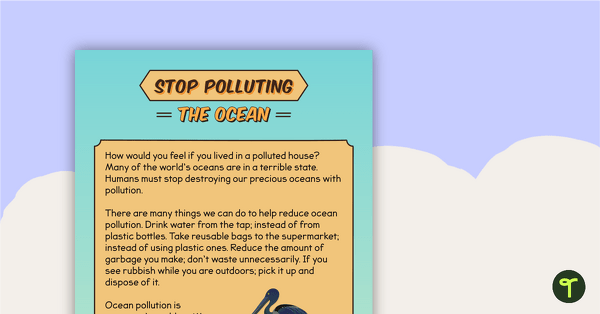 teaching resource
A sequencing task using a simple persuasive text.