Use this story ideas kit to help your students choose a topic to write about.
This pack of story ideas cards is great for classroom games, story telling and narrative writing activities.
The pack includes story starter / sentence starter cards for plots, characters and settings. You can use the cards separately, or challenge students by giving them students a card from each category.
It also comes with handy title pages great for labelling and keeping your story ideas cards organised in plastic sleeves or envelopes.
You might also like these other narrative writing teaching resources: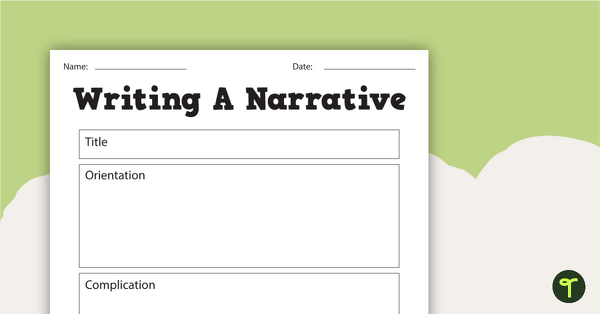 teaching resource
A narrative writing teaching pack containing 9 worksheets and posters.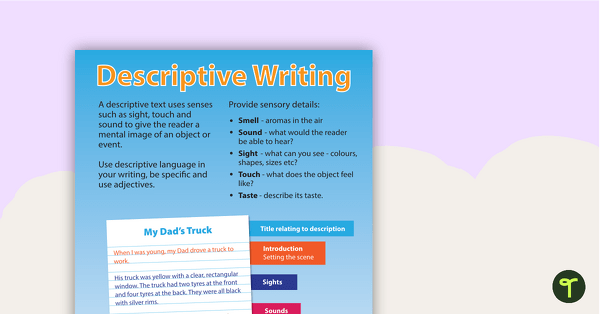 teaching resource
A poster outlining the main points and structure of a descriptive text.