A two-page worksheet to use when teaching area.
This worksheet covers the following concepts:
square centimetres
square metres
square kilometres
hectares
calculating area.
An answer sheet for teachers is also included.
You might also like these teaching resources: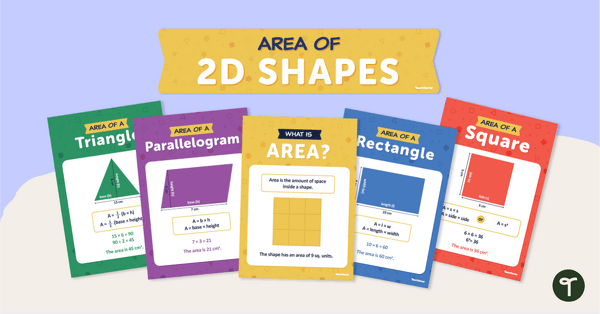 teaching resource
Area of 2D Shapes - so many rules and formulas to remember!
teaching resource
4 area worksheets.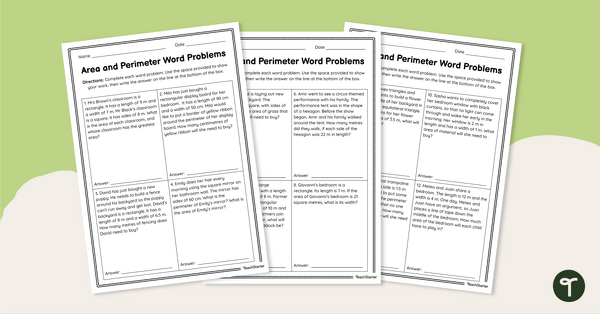 teaching resource
A collection of 13 area and perimeter word problems with answers.