6 vocabulary activities to use with a range of words.
Use this teaching resource when building vocabulary in the classroom.
Students pick a word then roll a dice to complete the activity for the number they rolled. The students record the answers to each activity in their workbooks.
The six vocabulary dice roll activities include:
Define the word
Use the word in a sentence
Write an antonym for the word
Write a synonym for the word
Draw a picture of the word
Act it out!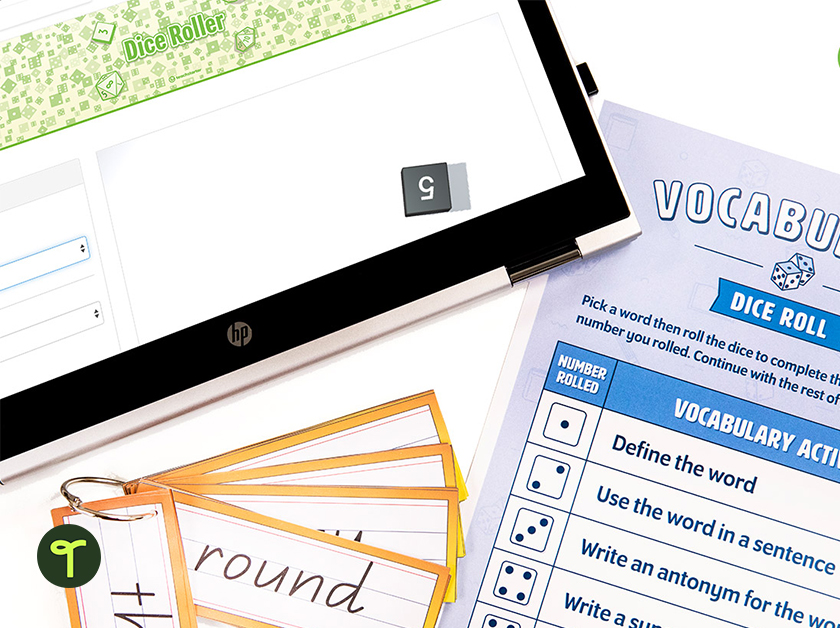 Print and laminate the activity card for students to use as a spelling activity or independent literacy task.