Engage your students in thought-provoking discussions with this set of 27 random question cards that involve the number 100.
These Would You Rather? Questions for Kids Explore the Number 100 🤔
Would you rather eat 100 biscuits or 100 cupcakes? 
You might think it's easy to answer that. But first, stop and ask yourself a few more probing questions, like:
Do I get to choose the flavours?
How much icing is on the cupcakes?
How big are they?
Were they baked today?
Are they from a shop or homemade?
Will I throw up later?
You have to compare and contrast! Because simply answering the question is no fun—the exciting part is how you arrive at the answer. 
(By the way…we say biscuits 🍪 because cupcake icing is too filling, and you couldn't eat as many!)
Create Lots More Discussion Opportunities!
This activity might be for students, but we'd bet teachers and families wouldn't mind getting in on the fun too! 
Would You Rather? 100 Days of School is perfect in one-on-one, small group, and whole-class settings for:
And more! 
Easily Prepare This Resource for Your Students
Print on thick card for added durability and longevity. Place all pieces in a folder or large envelope for easy access. 
To keep the cards out of pockets or under desks, punch a hole in the corner of each to place them on a binder ring. 
Before You Download
Use the dropdown icon on the Download button to choose between the PDF or Google Slides version of this resource. 
---
This resource was created by Lindsey Phillips, a Teach Starter Collaborator. 
Check out these 100 Days of School celebration activities and teaching resources your students are going to love!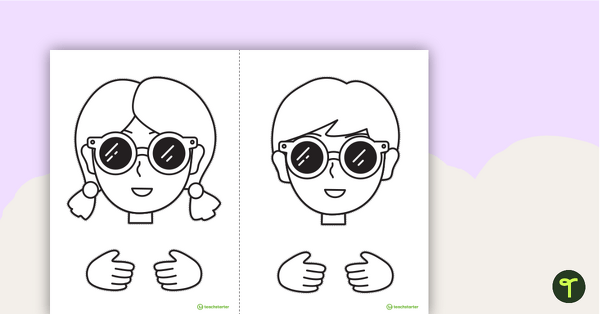 teaching resource
Use this writing template on your students' 100th day of school.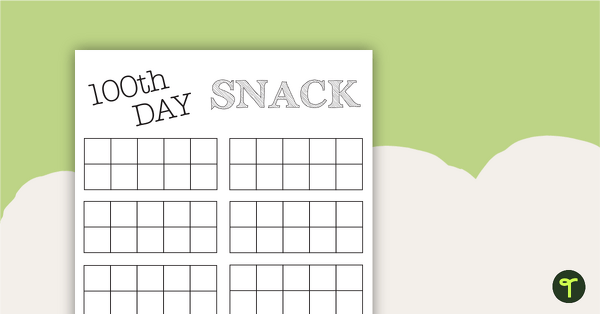 teaching resource
A template for students to use to count out 100 snack items!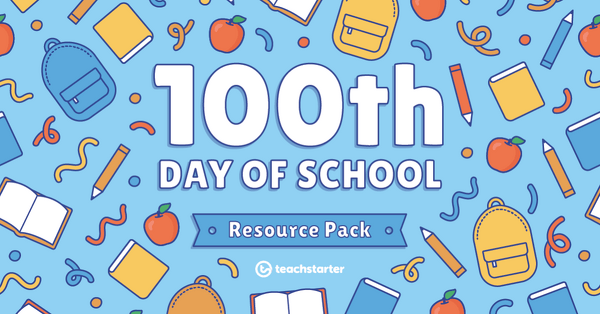 resource pack
A collection of templates, activities and classroom displays to help celebrate the 100th day of school.