Use this video version of the popular fairy tale The Gingerbread Man, to help introduce narratives to younger students and explore plot structure, characters and language features.
For ways to incorporate this into your literacy lessons take a look at our amazing Fairy Tales Collection.
This video shows the beginning of The Gingerbread Man. It does not contain the ending which allows it to be used for a number of activities such as:
write what you think is going to happen in the end
re-write an alternative ending to the traditional fairy tale
act out the ending.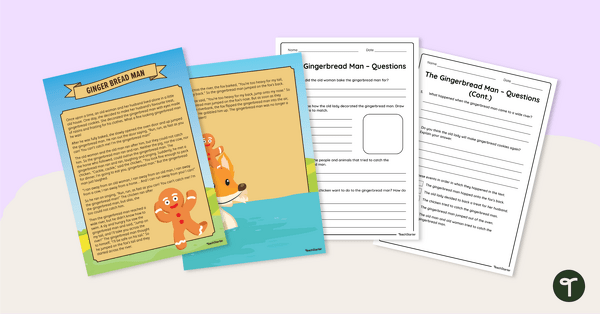 teaching resource
A comprehension text, 2 page worksheet and answer sheet based on a version of The Gingerbread Man.
teaching resource
Use these fairy tale activity cards to help your students understand sequencing.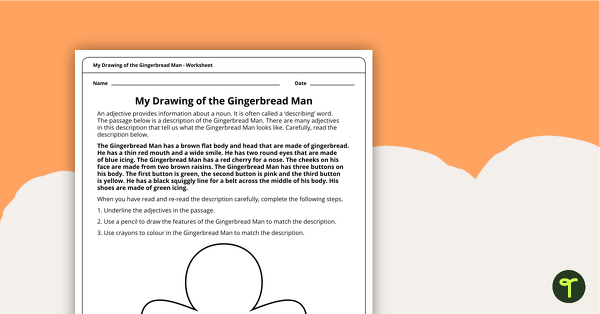 teaching resource
An engaging worksheet in the theme of the Gingerbread Man that explores the use of adjectives through drawing.