When it comes to teaching young writers, procedural writing lessons can be a lot of fun. What child doesn't love the chance to show off something they know how to do? After all, that's essentially what this form of expository writing is — writing a "how to" or procedure.
And what better way to show off how to write this type of text than by reading some children's books that literally do just that?
The teachers on the Teach Starter team have a few favorites on our list, and we've put them all together to help you save time on your lesson planning.
How Do You Introduce Procedural Writing?
Like most lessons, introducing procedural writing to your class should start off with some scaffolds your students can build on — teaching the language of procedural writing, for example, so they have the vocabulary to use as they move deeper into the lesson.
But one of our favorite ways to introduce procedural writing is to grab some procedural texts and dive right in. This is its own form of scaffolding — kids have procedural examples that they can build off of — and when you choose fun procedural texts like a funny picture book, you hook your students right into the lesson.
What Is an Example of Procedural Writing?
The bookshelves of your classroom library are likely already stocked with examples of procedural writing — including literal "how tos" for kids on everything from baking a cake to drawing. Not sure you have the books for the job? Don't worry! We chose a few procedural text examples that will help boost students' understanding of this type of writing and the features that make it a procedure text.
Children's Books for Teaching Procedural Writing
How to Babysit a Grandma by Jean Reagan
Jean Reagan's how-to babysit books are perfect examples of procedural texts that leave kids in stitches. In How to Babysit a Grandma (and the accompanying book How to Babysit a Grandpa), family roles have been reversed and this book is all about how to babysit your grandma!
Throughout the story, there are real-life mini-procedures that the students can engage with. For example, when the protagonist and her grandma go to the park, there is a procedure for what to do at the park. You can talk about the language used at the start of each sentence and investigate action verbs, for example:
Slide down the bumpy slide and the twirly slide.
Push your grandma on the swing.
Feed the ducks. Show her how to help the shy ones get some food.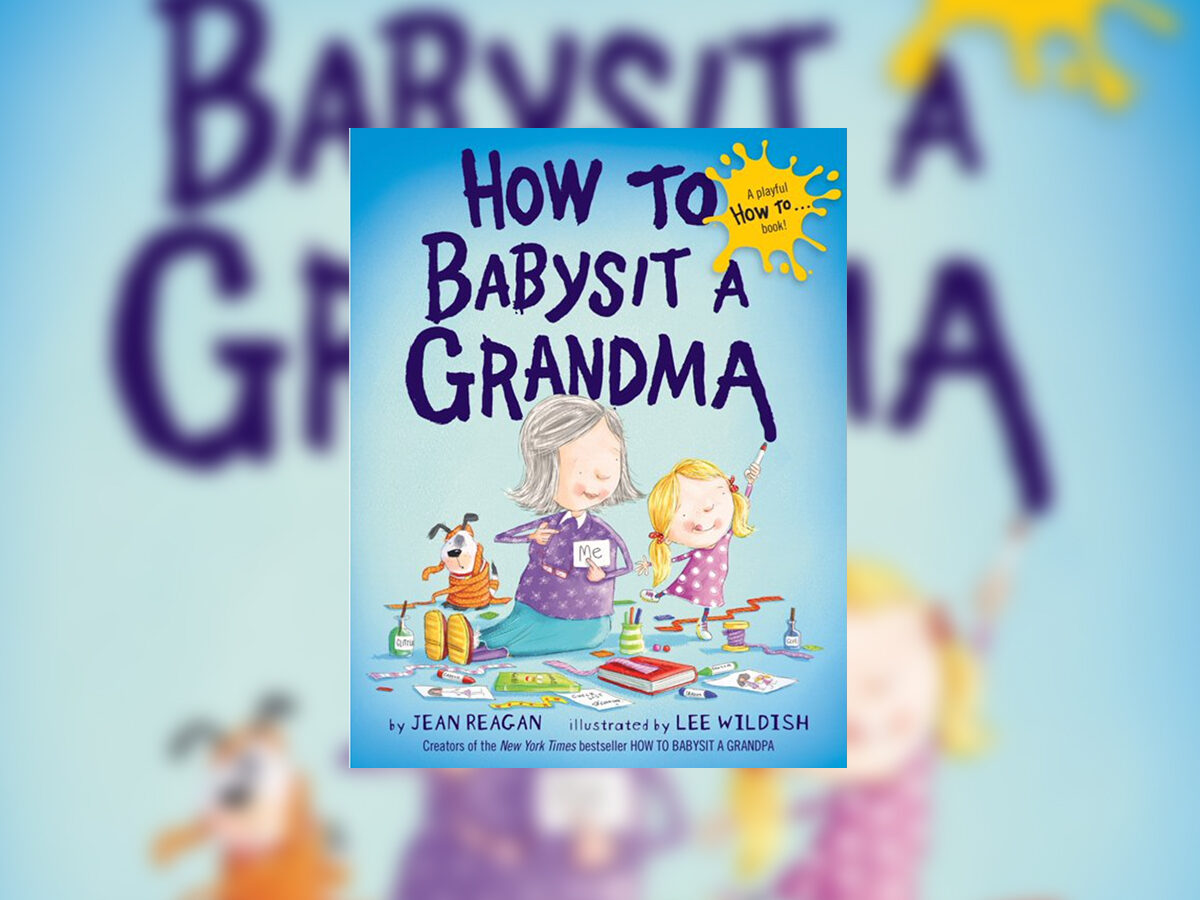 How to Catch the Tooth Fairy — Adam Wallace
If your elementary schoolers are losing teeth, now's the time to help them plot all the ways they can catch the Tooth Fairy when she makes a nighttime visit — or at least it's time to read How to Catch the Tooth Fairy so they can do the plotting! One of a series of "how to catch" books from Adam Wallace, this tale is full of rhyming words and a touch of STEAM activities to boot!
Bonus: After reading, hang up a Lost Tooth Chart in your classroom so your students can start recording their victories!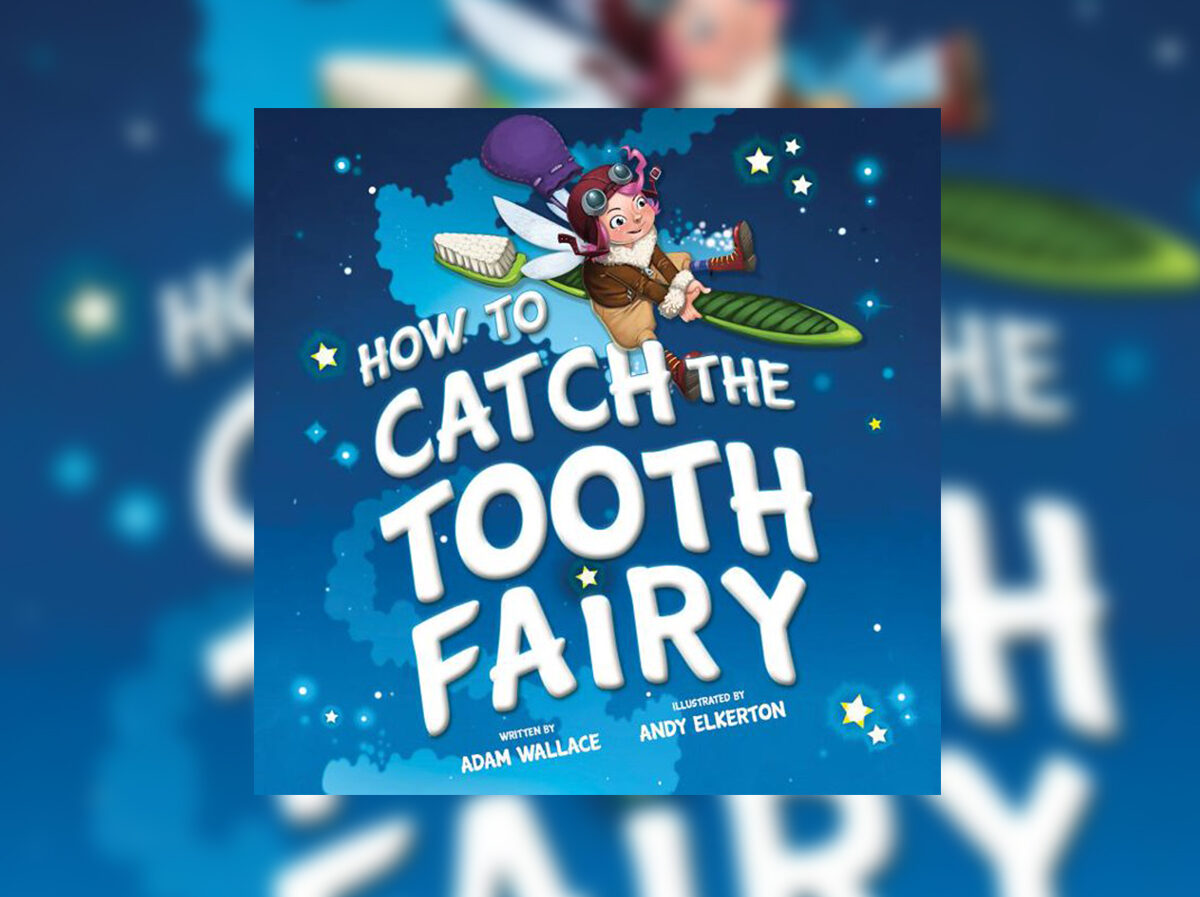 Wombat Stew by Marcia K Vaughan and Pamela Lofts
You can't go past Wombat Stew to teach your students all about procedures! Introducing your students to an array of critters from the land down under, the book also features a dingo adding all sorts of Australian native flora and fauna to create some yummy wombat stew!
We love this idea of setting up a tactile story table to really inspire your students to get into the story! You can then invite your students to create their very own Wombat Stew! This gorgeous idea is from the Learning Through Play blog.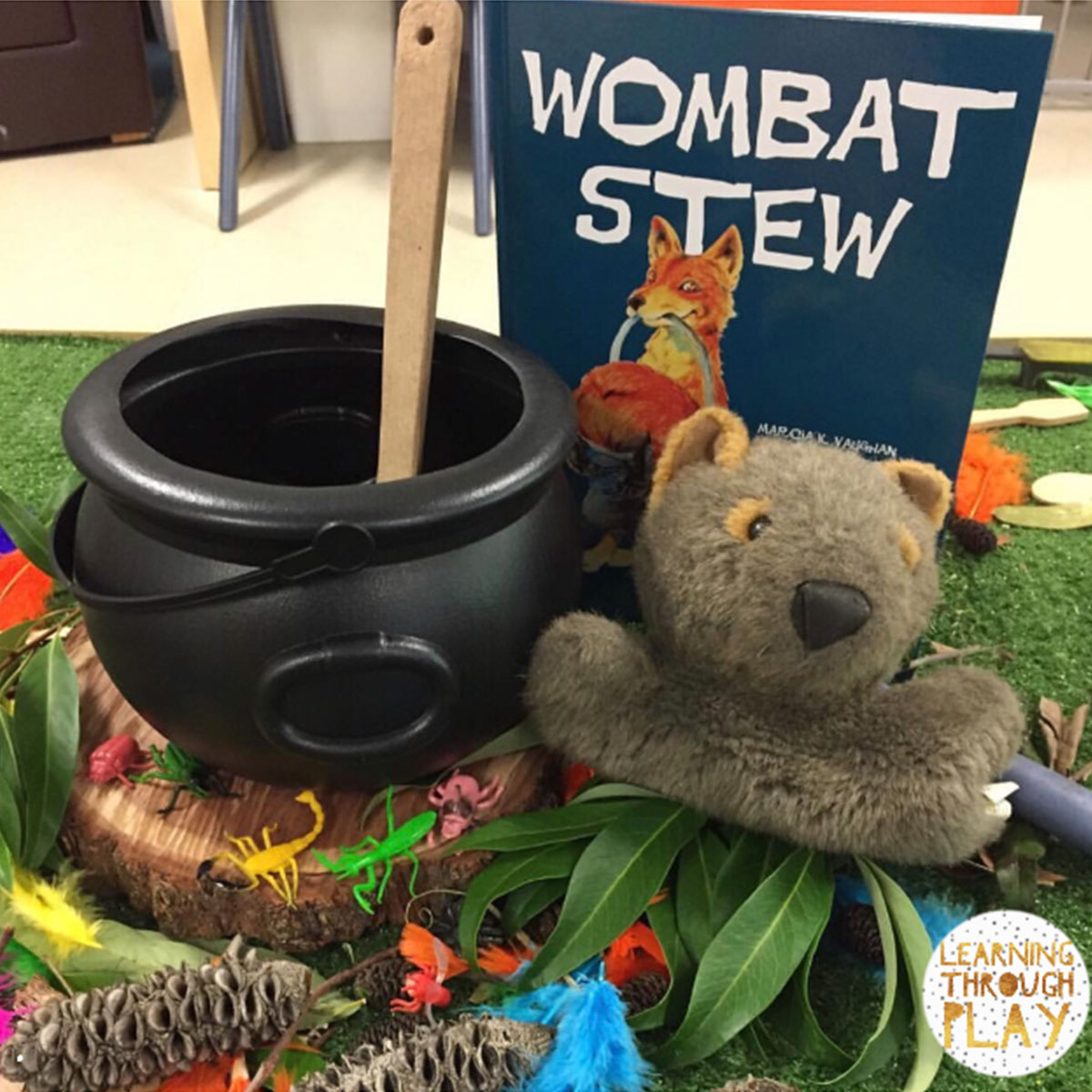 How to Wash a Woolly Mammoth — Michelle Robinson
Do you have a woolly mammoth to wash? "Don't worry, just follow this step-by-step guide…"
How to Wash a Woolly Mammoth introduces students to these prehistoric beasts, along with an example of how to write a step-by-step procedure that's just a teensy bit absurd. After all, who would have thought a woolly mammoth would have a tickly tummy?

Your students will love the simplicity of this text. It also creates a fantastic opportunity to follow up with a great activity where students write their very own procedure for washing another funny animal!
Let's Make Some Great Fingerprint Art by Marion Deuchars
A take on the classic "how to draw" book, Let's Make Some Great Fingerprint Art offers the perfect mix of fun craft and procedure language to create a fun and engaging storybook for your students.
This procedure text offers a collection of mini procedures to get your students' creative juices flowing. We suggest having your students follow one of the procedural examples to create their own fingerprint creations then, get them to write their very own procedure for creating some art using fingerprints.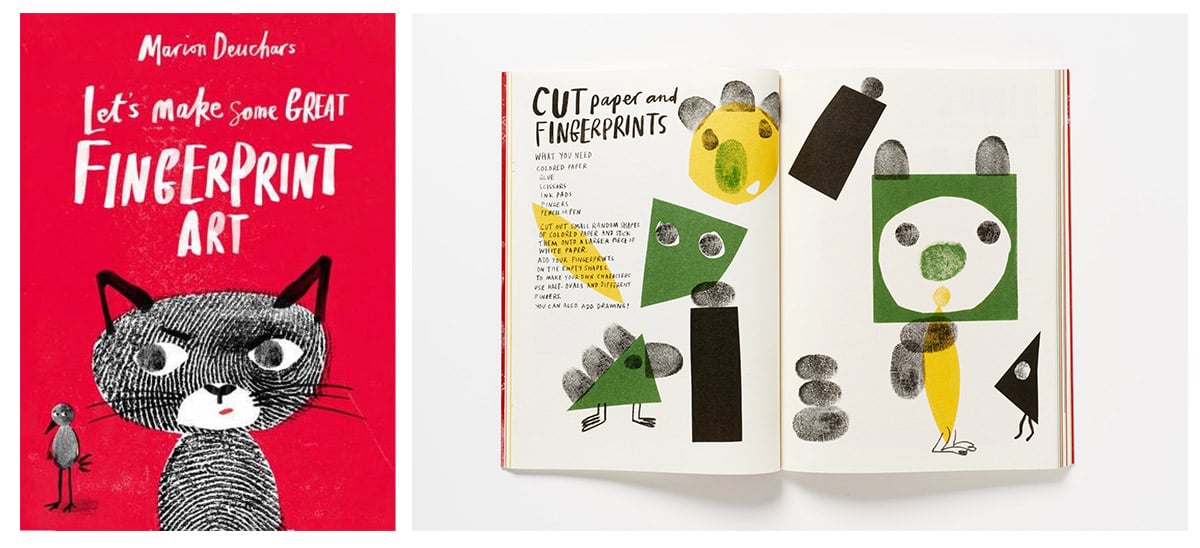 How to Sneak Your Monster into School by Christopher Francis
How to Sneak Your Monster Into School is one of those books that will give your students some very silly ideas that they, fortunately, cannot follow through on (yet). The book follows a young boy as he goes through the very funny steps that are needed to sneak a monster into school.
You could follow up with a funny shared writing experience as a class where you write a procedure for how to sneak an elephant into your school.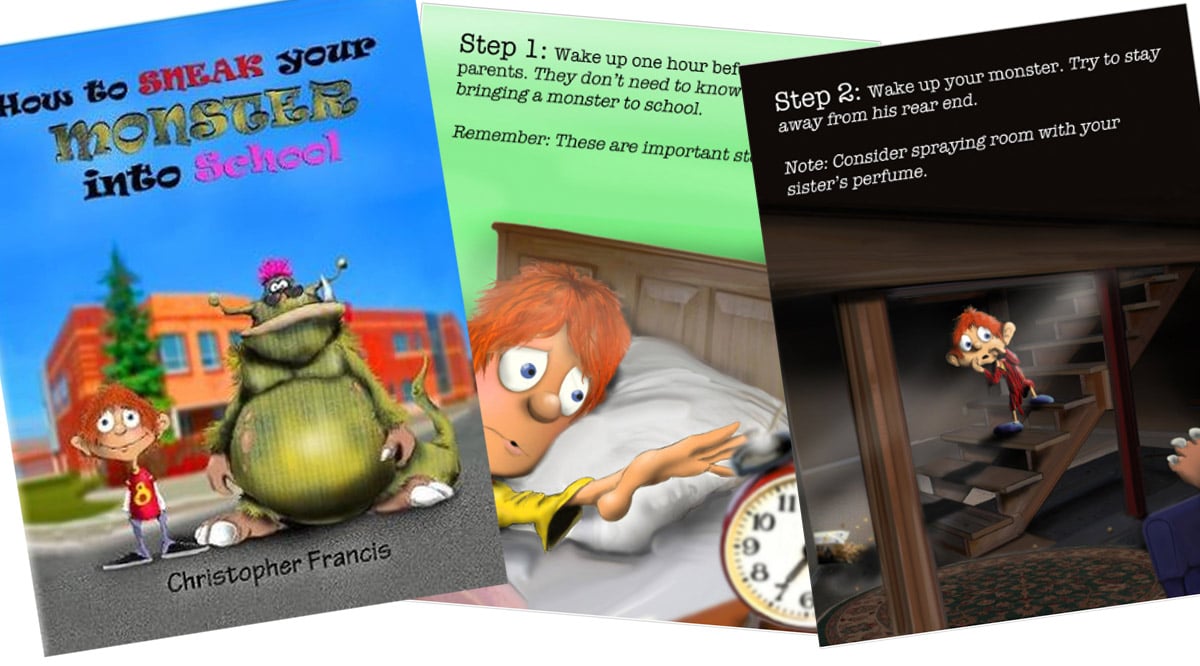 A great individual activity to do with your students is to use our 2-D Shape Character Templates to create a scary monster. Then your students can write their own procedure about how to sneak the monster they have created into school.
It's a great way for them to mix up what they heard in the story with their own twist as well.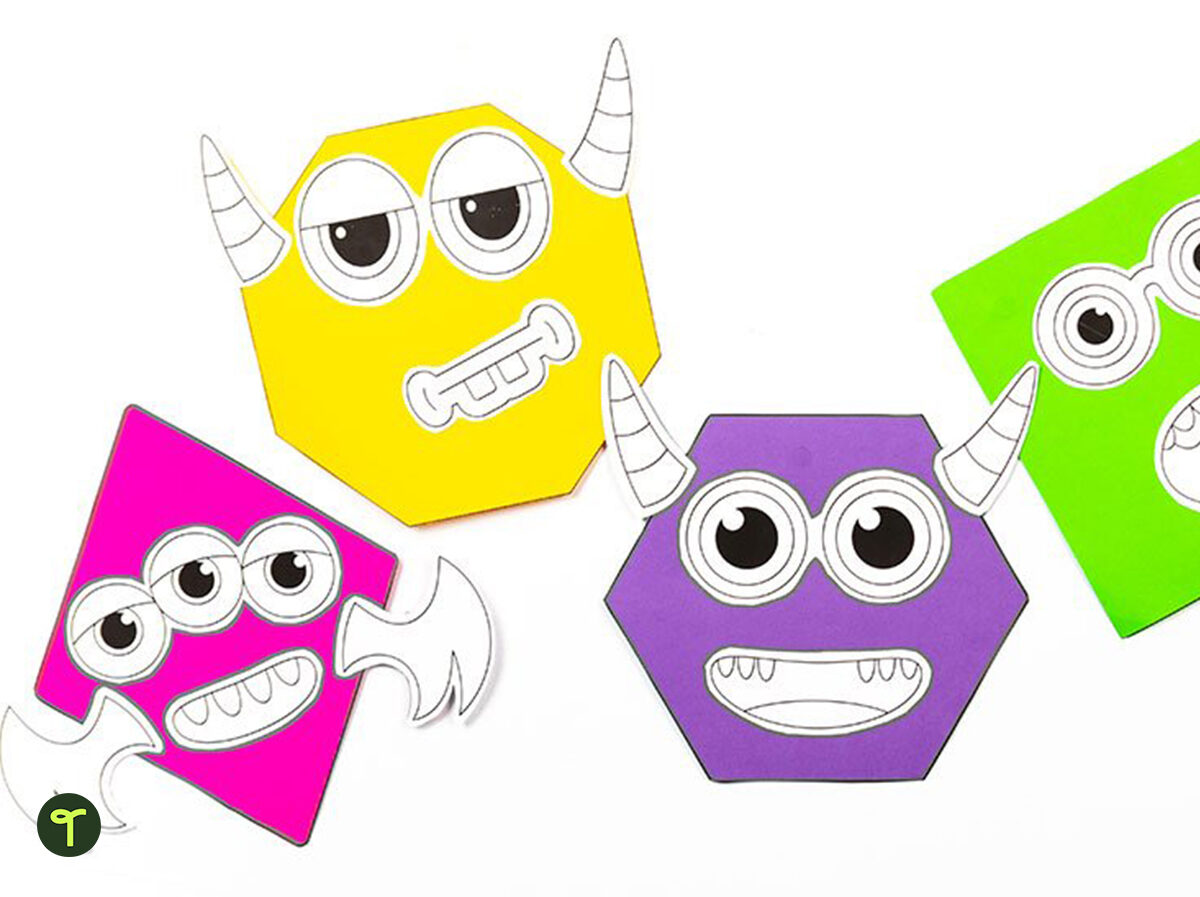 How to Read a Story by Kate Messner
Kate Messner's How to Read a Story is a fun book for early readers, especially if they are just beginning to immerse themselves in their very own reading.
After reading this story, encourage your students to write their very own procedure for reading time in your classroom. Encourage them to think of a student who has never entered their classroom before and what information they may need to know about the process of reading time in your classroom.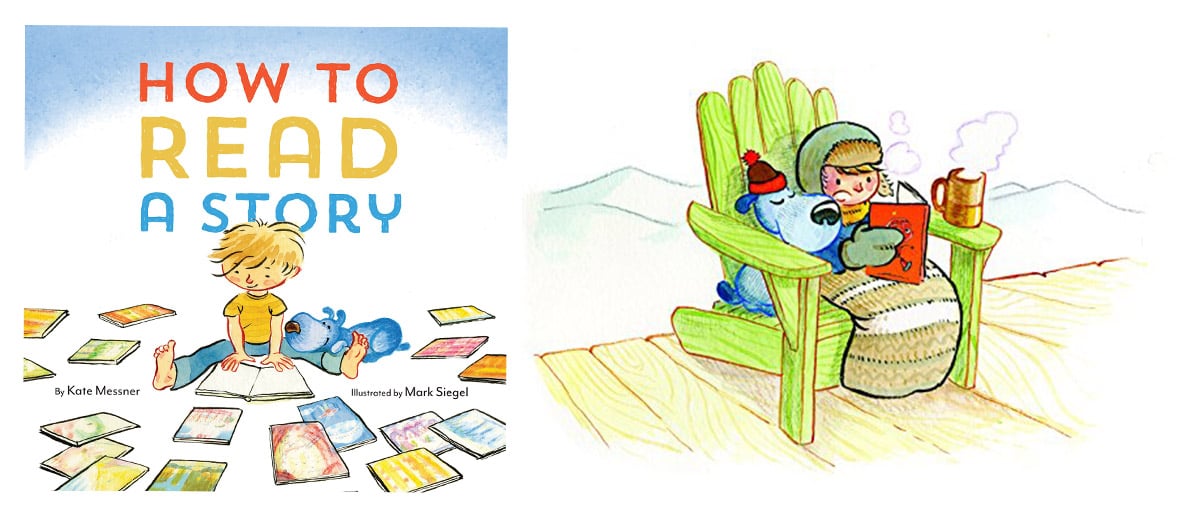 My Grandma's Kitchen by Louise Fulton Keats
Jump into My Grandma's Kitchen, and follow along with the procedural writing examples as Lulu and her grandmother make all kinds of delicious things, like crepes with lemon and sugar, macaroni cheese and apricot slice. The beauty of this book is that there are recipes included.
Why not set a home task of your students to find a recipe that they cook with their grandmother, mother or someone special? They can then write it out and as a class, you can create your very own recipe book! This recipe book template can provide a scaffold for getting them started, and you can include a review of recipe procedure writing vocabulary too.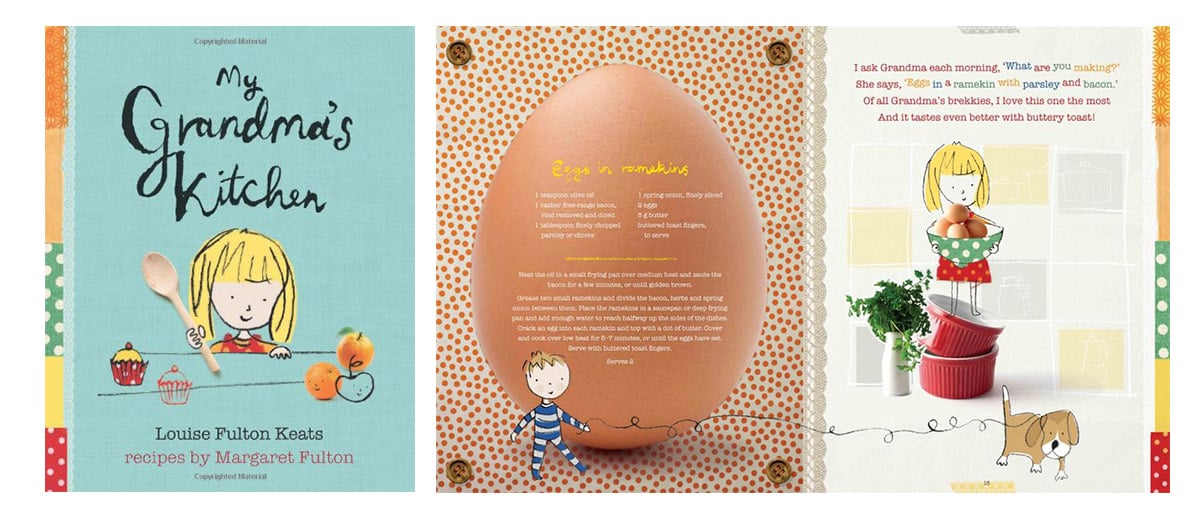 I Don't Want to Wash My Hands by Tony Ross
We've all done a LOT of handwashing of late … and we can't stop now. Reading Tony Ross' I Don't Want to Wash My Hands is a gentle way to cover health and wellbeing with your class and then have them create their very own procedure for how to wash your hands that is specific to your class.
This cute storybook features the Little Princess who loves to get her hands dirty. The trouble is, she hates washing them. Until she learns all about the nasties, the dirties, and all the other horrible things that lurk and make you ill …
After reading, perhaps you can work with your students to create an anchor chart that walks the class through classroom cleanliness procedures.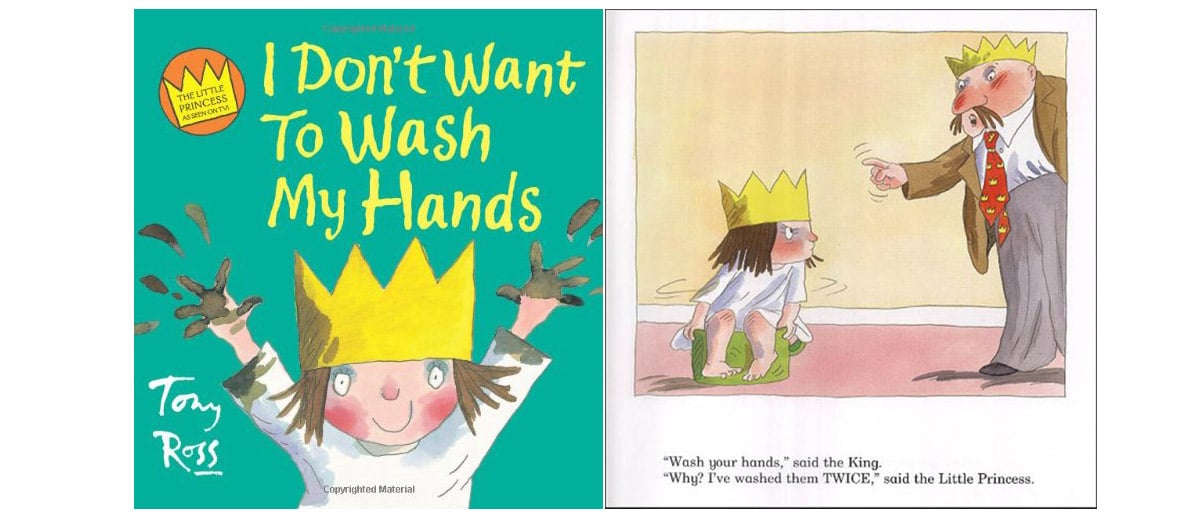 The Magic Hat by Mem Fox
The Magic Hat by Mem Fox will instantly have your students fascinated by the magic hat that appears in the sky. After reading this story, have your students draw an image of their very own magic hat and write a procedure for how to draw and decorate their very own magic hat.
The finished products will make a perfect display in your classroom.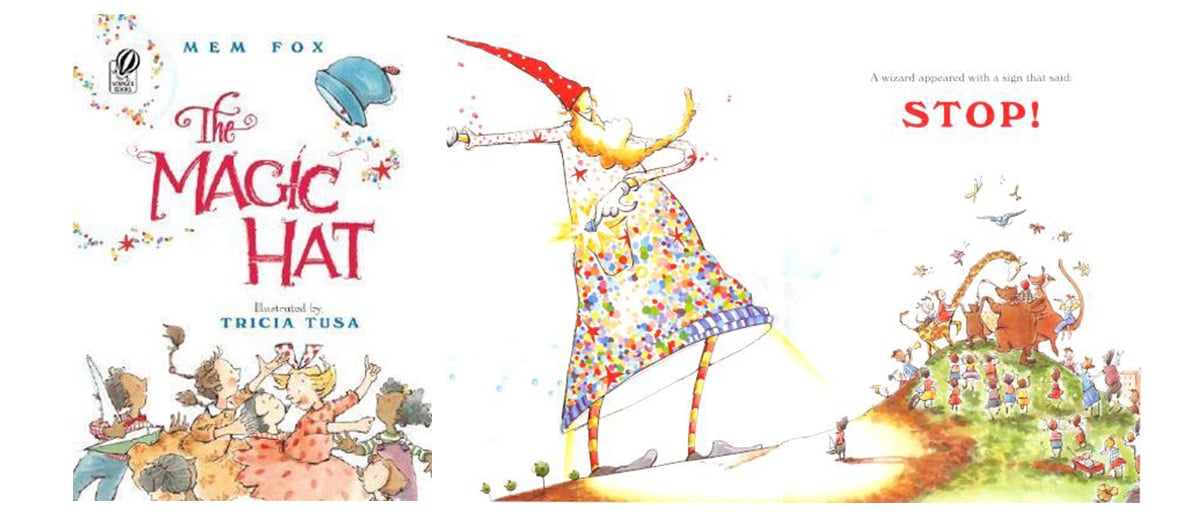 Whether you use a storybook to teach the language features of procedure writing or you use a storybook to prompt the writing of a procedure, there are so many ways you can use books to teach procedural writing.