How do you settle a class after lunch? Sure, lunch and recess are important parts of the school day, but if your class comes back into the classroom jumping around like they've got ants in their pants after either, well, let's just say welcome to the club (we hide our snacks in the bottom left drawer of our desks)! The much-needed breaks in the school day for both you and your students typically mean you'll have to regain classroom control and calm that hyper class. The best way to do that? Bring out the calming activities for kids!
Calming Activities for Kids
Although this is a big transition period in the school day, you don't need to spend a lot of your precious instructional time on settling your class after lunch or recess. Our team of teachers has put together some simple calming strategies that can work wonders with your elementary schoolers after lunch.
Play Calm Music for Kids
First up? The research is solid on playing calm music for kids when they return to the classroom, reducing students' blood pressure and muscle tension, slowing their heart rates, and even increasing their attention spans.
We love this Spotify playlist with calming music that's child- and classroom-appropriate. With songs from the live-action Beauty and the Beast movie, Alicia Keys, Jack Johnson, and more, the music isn't kid-specific, but that makes it more pleasant for you, and with more than 100 songs, you can pop around to find your students' favorites.
Try Yoga for Kids
Yoga helps children slow down and focus, and it can be the perfect calming activity to try with your class of energetic kids to bring them back down to a level of energy that's just right for learning.
Not sure of the yoga moves? That's ok! Check out these adorable Yoga Poses for Kids posters for 16 different moves that you can do with your class during a transition.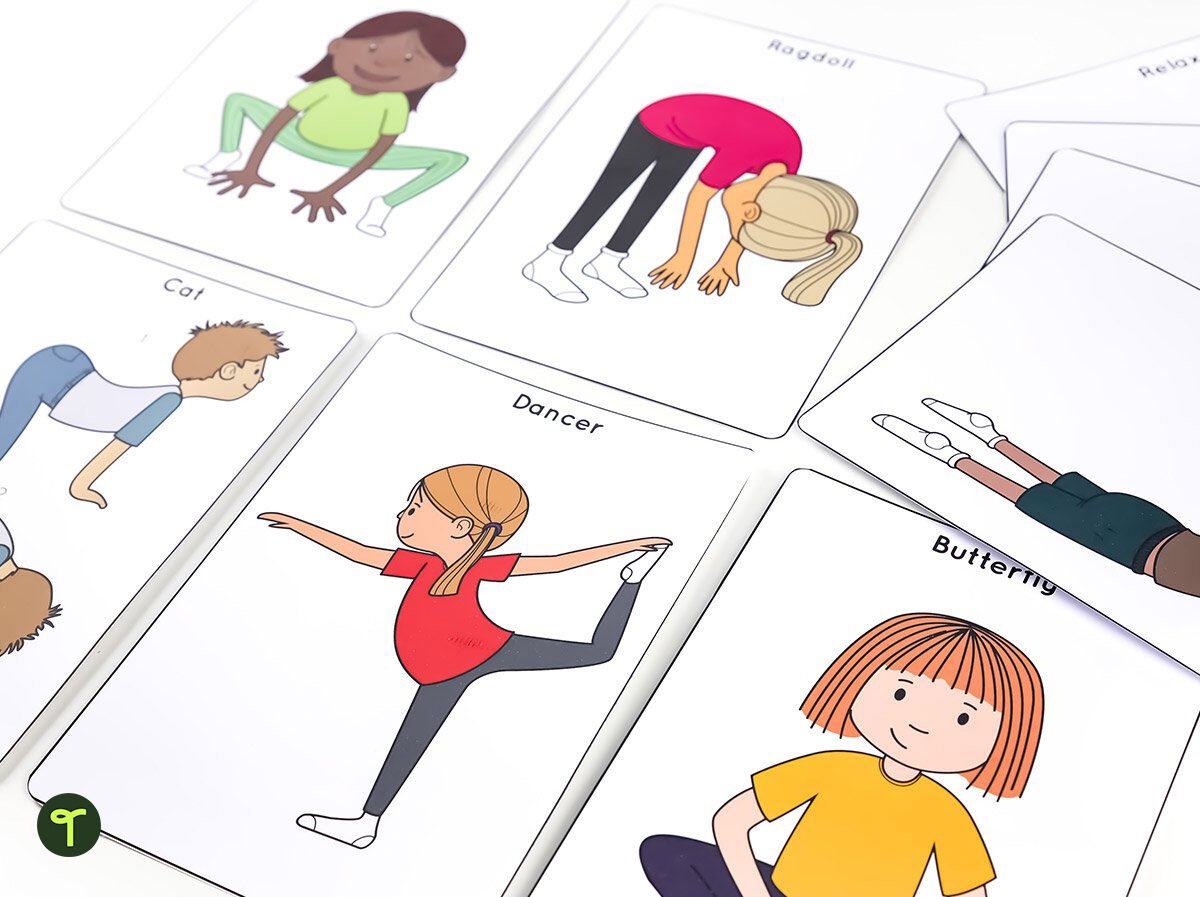 ---
Work on Handwriting
Who would have thought handwriting could be a way to calm children after lunchtime? Believe it or not, there's research to back this one up!
Handwriting is a slow, repetitive task that requires concentration and helps students slowly adjust back to the quiet energy of the classroom. This might not work as a calming activity for every kid in your class, it's about finding ways that work for your group of students.
Choose from a variety of handwriting sheets to get your students started, whether they're just learning letter formation or practicing their cursive to earn their pen license!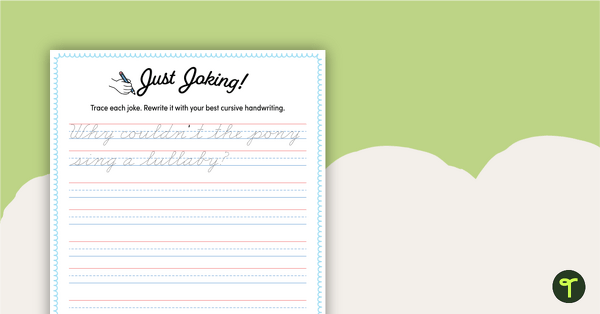 teaching resource
Trace 10 cringe-worthy jokes in cursive font and rewrite each joke independently in cursive on the lines.
teaching resource
Practice penmanship by tracing and writing uppercase and lowercase letters.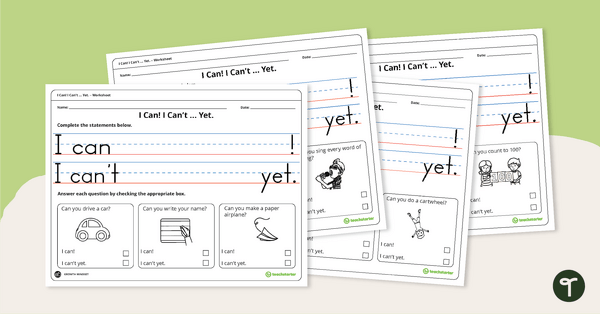 teaching resource
Print these growth mindset worksheets for kindergarten and first grade to learn about I Can and I Can't while practicing handwriting.
Coloring
There's a reason they make coloring books for adults these days: It's a great activity to calm the body down. When children have been in a loud cafeteria with their friends, talking and laughing and engaging all of their social skills, it is nice for them to come in and focus on something just for themselves.
Coloring is a low-stress activity that allows students to focus, calm down, and release their creative potential. Best of all, it's not competitive!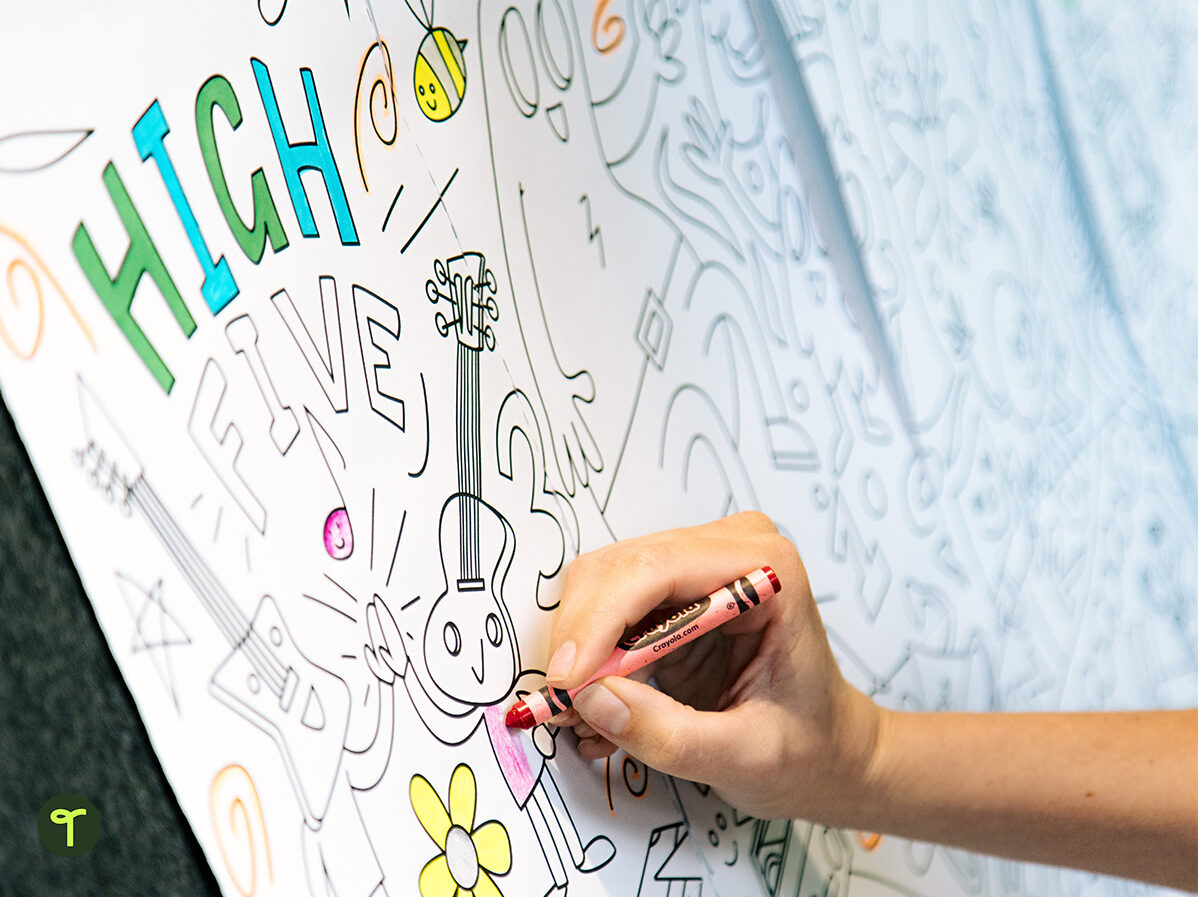 Choose from a variety of coloring sheets that you can download and print now!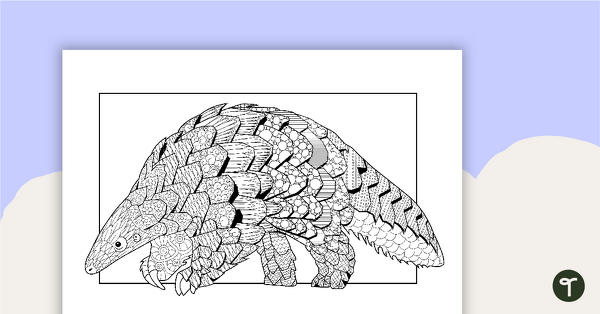 teaching resource
A pangolin mindful coloring sheet.
teaching resource
Celebrate the end of the school year with a mindfulness coloring page.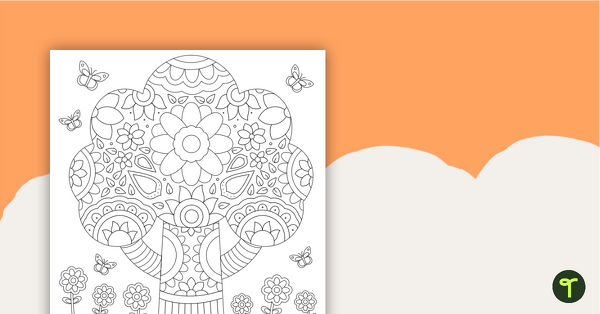 teaching resource
A tree mindful coloring sheet.
---
Focus on Breathing
Breathing exercises are another powerful calming activity for kids that can empower them to self-regulate their emotions. Encouraging children to sit quietly and focus on their breathing is a quick-and-easy strategy to calm your students after lunch, and you can print out task cards that will lead students in some simple mindful breathing exercises.
You can also try this fantastic mindful breathing activity video, available on the Teach Starter YouTube channel:
---
Dim the Lights
Turning down those bright fluorescent lights is another great trick to help calm your students! This is a nice way to set a calm ambiance and help the students get ready for the afternoon learning session.
---
Provide Sensory Objects
Sensory tactile objects or fidget toys provide something for children to hold and touch while they refocus and gain control over their emotions. Keep a "calm down tool kit" in your classroom filled with a range of sensory tactile objects and allow your students to grab whatever they need as they file back in after lunch or recess.
Recycle some plastic bottles, and pop in some water with other items that will sink and float such as marbles or environmentally friendly glitter to make your own sensory bottles.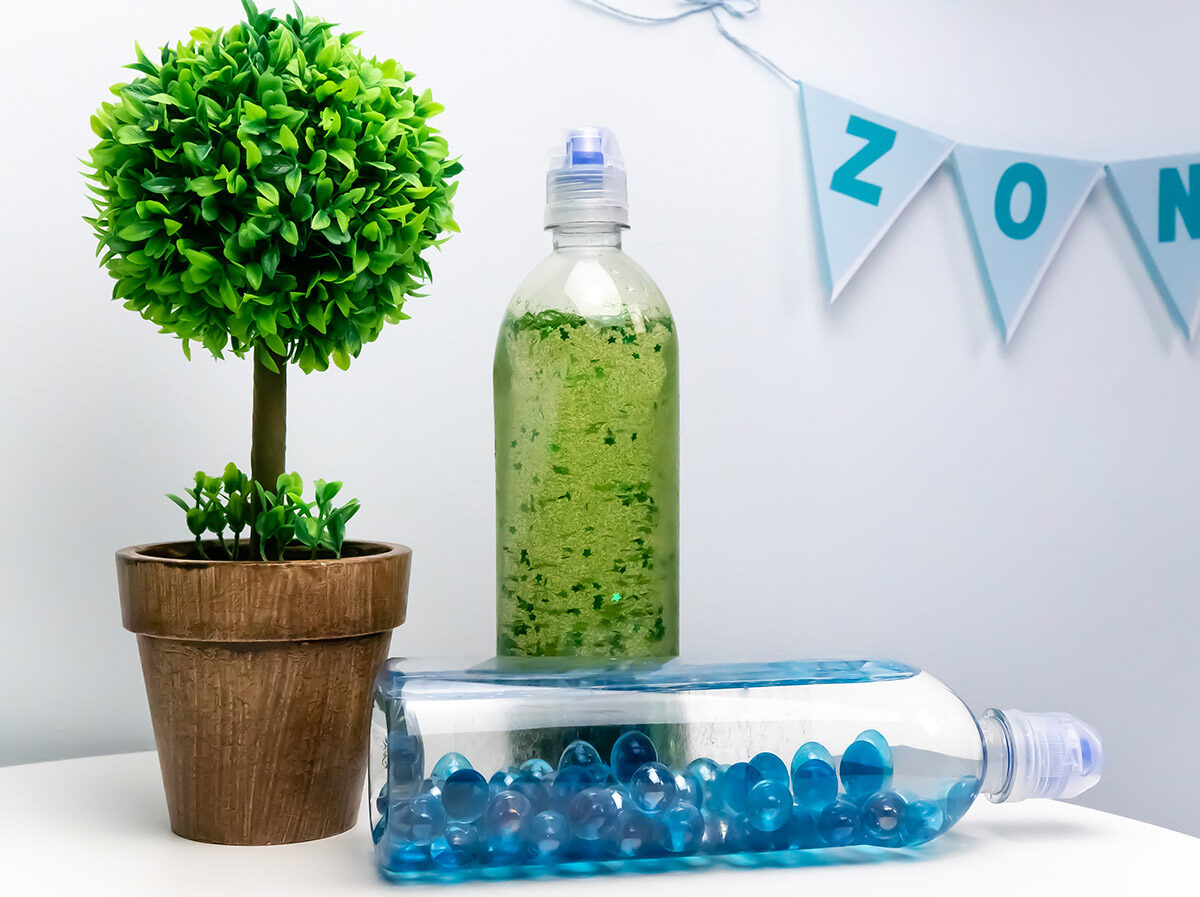 ---
Hold a Classroom Debrief
Sometimes, children need to talk! They need to tell you that they had a leftover birthday cake in their lunchbox today, or that a classmate yelled in their ear. Perhaps they found a lost shoe at lunchtime that they want to tell you about…
Setting 10 minutes after lunchtime to sit around in a circle can make a real difference in helping kids transition back into classroom-mode.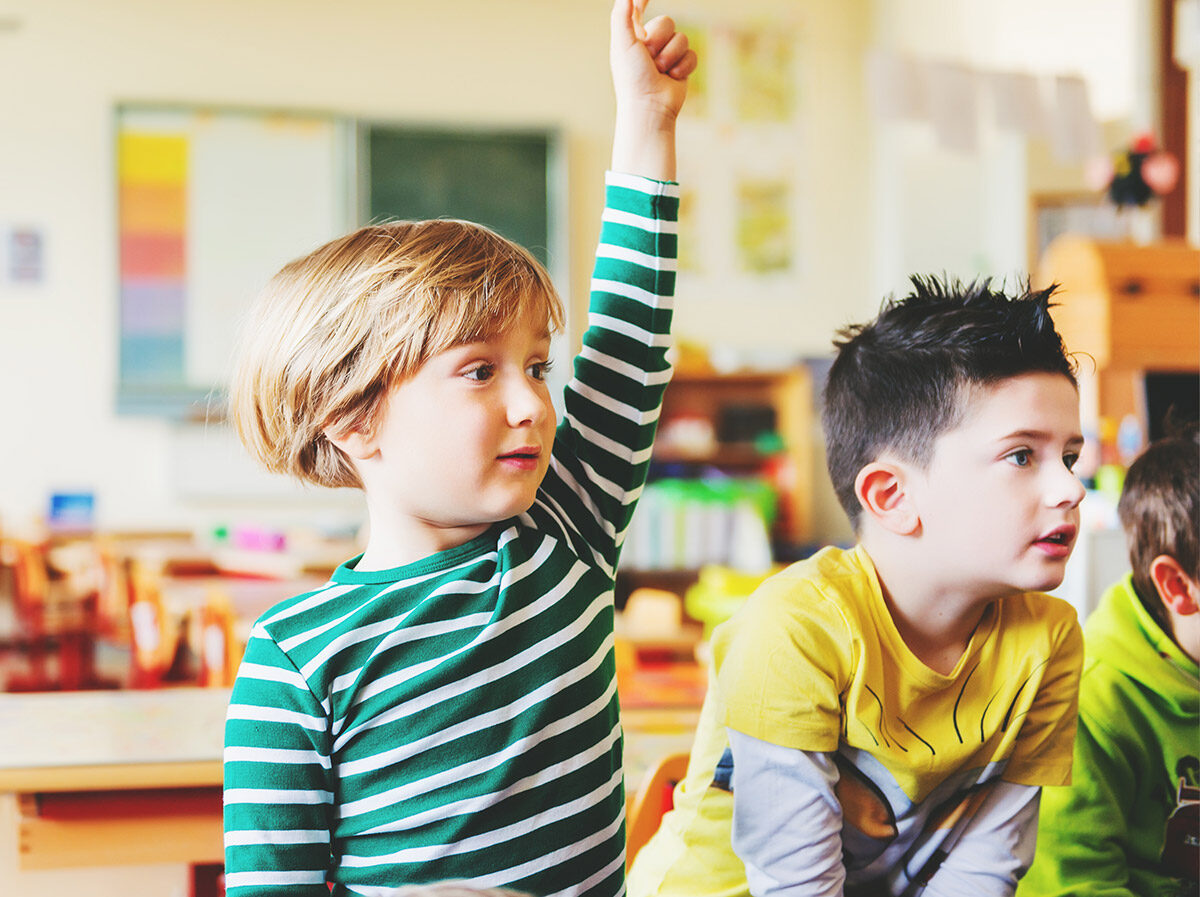 Shutterstock.com / Anna Nahabed
One of the members of our teacher team kept a toy turtle in her classroom to help with this (Turtle the Talker). After lunch, the kids would sit in a circle and pass Turtle the Talker around the room. Those children who wanted to talk or tell a story would hold on to Turtle the Talker until they were ready to pass it on to another child.
Print a calming strategies poster for your classroom! 
---
Read a Book Out Loud
Do you read books aloud in the classroom as part of your lessons? Schedule those read-alouds for right after lunch as a calming activity for your kids.
Let your students relax and listen to a story, and encourage them to visualize what is happening in the story. Allow them time to unwind and focus on something different. It's amazing how just one story can assist students to calm down!
See more strategies for engaging students in read alouds. 
---
Aquarium Watching
If you have a smartboard, consider adding something calming for students to view such as a stunning aquarium visual with beautiful, relaxing music. This is a beautiful option:
Encourage your students to sit at their desks and listen to the music.
Looking for more mindful activities to help your class calm down after lunch or recess?