Help students find coping methods with our classroom display poster highlighting 26 effective strategies for handling intense emotions.
Ease Classroom Anxieties with Calming Strategies for Students
Little bodies… BIG FEELINGS. 
Sadness, anger, frustration, fear, confusion, joy, disappointment—imagine being a kid and not knowing the name for what you feel, let alone why you feel it and what to do about it. 
As children of all ages learn to recognize their emotions and self-soothe, it helps to remind them of useful techniques to calm their hearts and minds, like:
Asking for help
Breathing through it 
Counting backward 
In fact, our calming strategies poster is a 2-in-1! Students will get fun, constructive ideas for how to help themselves through complicated feelings while they practice their alphabet!   
In addition to hanging this poster in a cozy corner of your classroom, you can…
📂 Place copies in students' homework folders to refer to at home. 
💻 Provide it as a digital resource for virtual students. 
✅ Incorporate posters into your daily wrap-up: students write on a sticky note or in their journals about a technique they used that day and how it helped them. 
Before You Download
Use the dropdown menu on the Download button to select the PDF or Google slide version of this resource.
Fill your classroom with more posters and interactive displays »
---
Download even more tools and resources to make your classroom a calming, safe space for feelings big and small!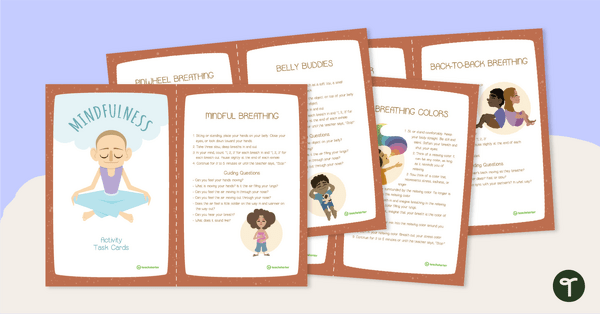 teaching resource
Bring 5-minute mindfulness meditation into the classroom and your social and emotional learning with these 17 printable activity cards for kids.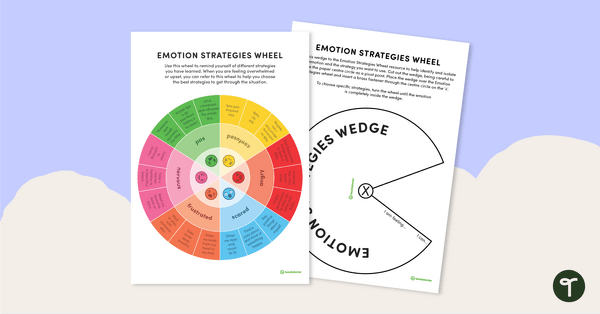 teaching resource
A wheel of strategies that students can use for the various emotions they may experience.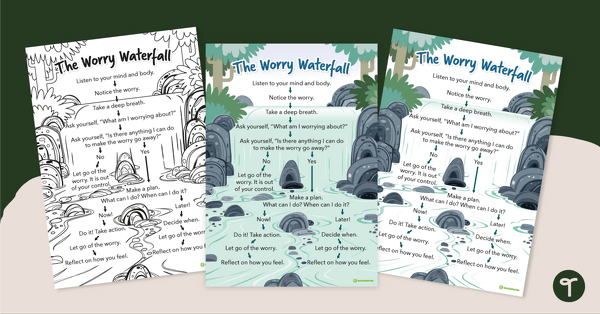 teaching resource
A poster to help students work through worrying thoughts.