Muffin tin activities for the classroom? Who would have thought the humble muffin tin could be used for so many different learning opportunities. We've popped on our chef's hat and baked up some delightful ideas! From mathematics to phonics to coding – you'll quickly realize this baking utensil can easily become a staple in your hands-on collection of goodies.
You won't be able to top these muffin tin activities for the classroom…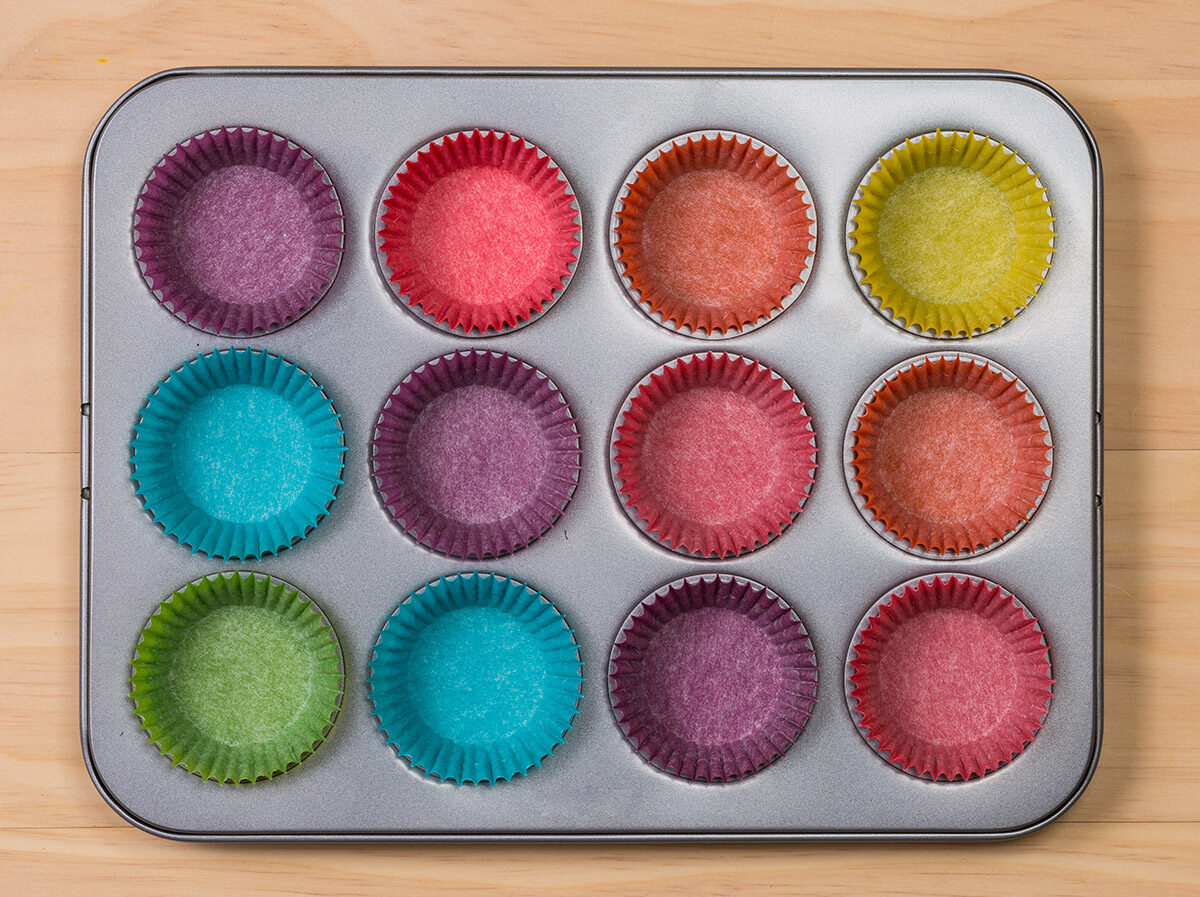 Shutterstock.com / Naruedom Yaempongsa
"I never teach my pupils, I only attempt to provide the conditions in which they can learn." – Albert Einstein
---
15 Ways to Use a Muffin Tin for Learning
Now, I know what you're thinking – they look super cute, but… it also looks like A LOT of prep work! And, while it may take a little bit of time setting these activities up, you can very easily use them time and time again by incorporating a secret ingredient… the ever important cupcake liner!
Keep these activities all in one location so they can be used time and time again!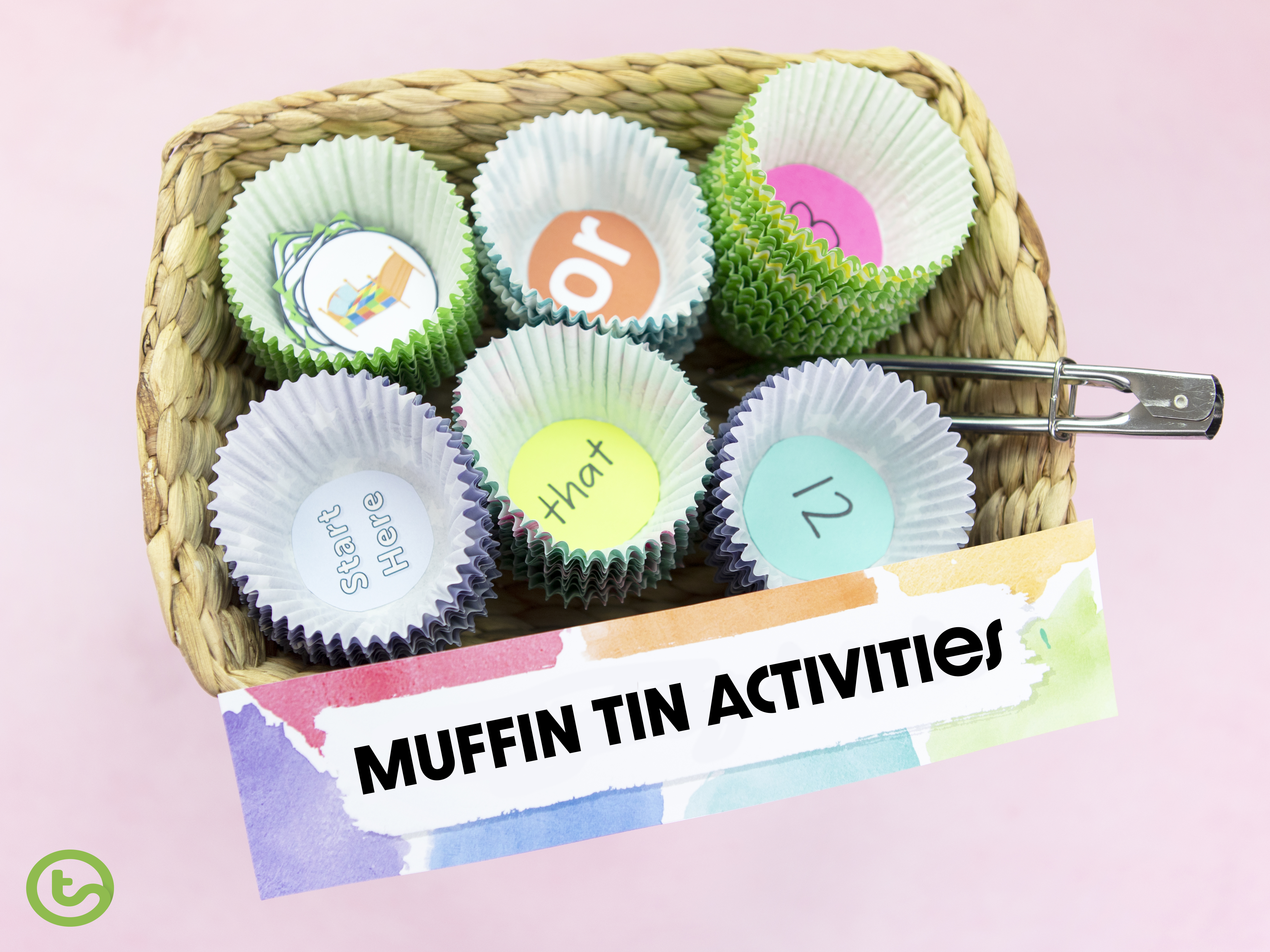 (1) Letter and Sound Ping-Pong Fun
This activity just makes me smile! The enjoyment factor is next level with this one…
We have used our Word Building Cards and focused on single letter sounds, but this could be adapted to suit the needs of your students. You can set this up on the floor against a wall and have students either try to toss a ping-pong ball or bounce a ping-pong ball into one of the segments of the muffin tin.
Then, they can name the letter, provide the phoneme, and come up with a word that starts with that sound before they passing it on to another classmate or trying again!
(2) Coding and Phonics All in One
Teaching coding to little learners doesn't need to break the bank, you just need to get a little creative! For this activity, we used our Digraph Coding Robot Mat (first page) and cut out some of the cute images on the mat. The beauty of this resource is that you can also use the digraph flashcards that are included in the download. We also printed our Coding Robot Direction Cards to add another layer of coding goodness!
The aim of this activity is for students to pick a digraph card and find an image in the muffin tin that features that digraph. Then, they need to use the Coding Direction Cards to map out a pathway for a little figure (we used a cute teddy bear) to get from the 'start here' segment to the image that features the chosen digraph!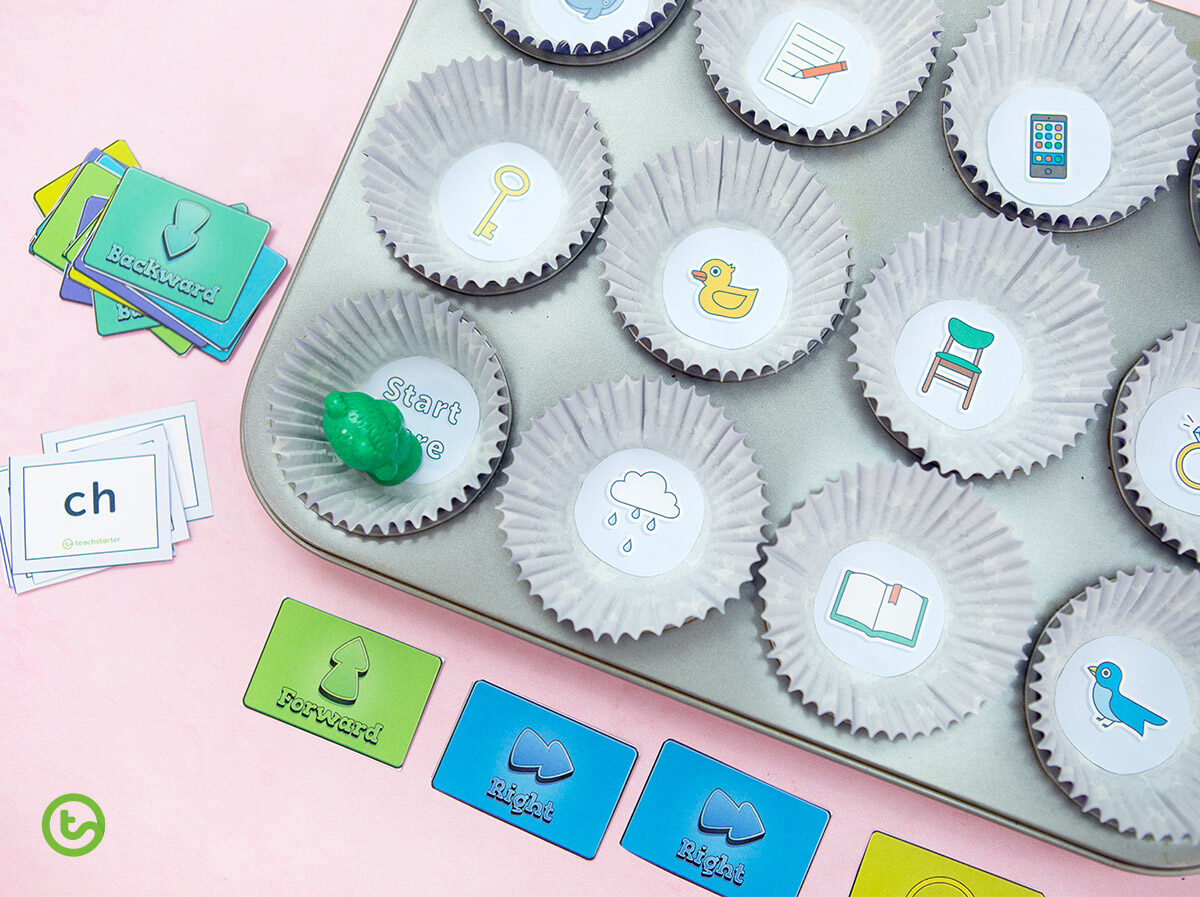 (3) CVC Word Building Activity
Teaching little learners to blend single sounds is crucial in the primary classroom. Coming up with fun, hands-on opportunities to experiment with different CVC words can be time-consuming. Why not create a CVC muffin tin activity for your literacy centers? For this activity, we used the images and letters from our CVC Word Building Activity.
The aim of this activity is for students to pick an image and place it in the first segment of the muffin tin, then find the letters to spell that CVC word and place them in the segments that follow. A muffin tin is perfect for this activity because it has four segments across!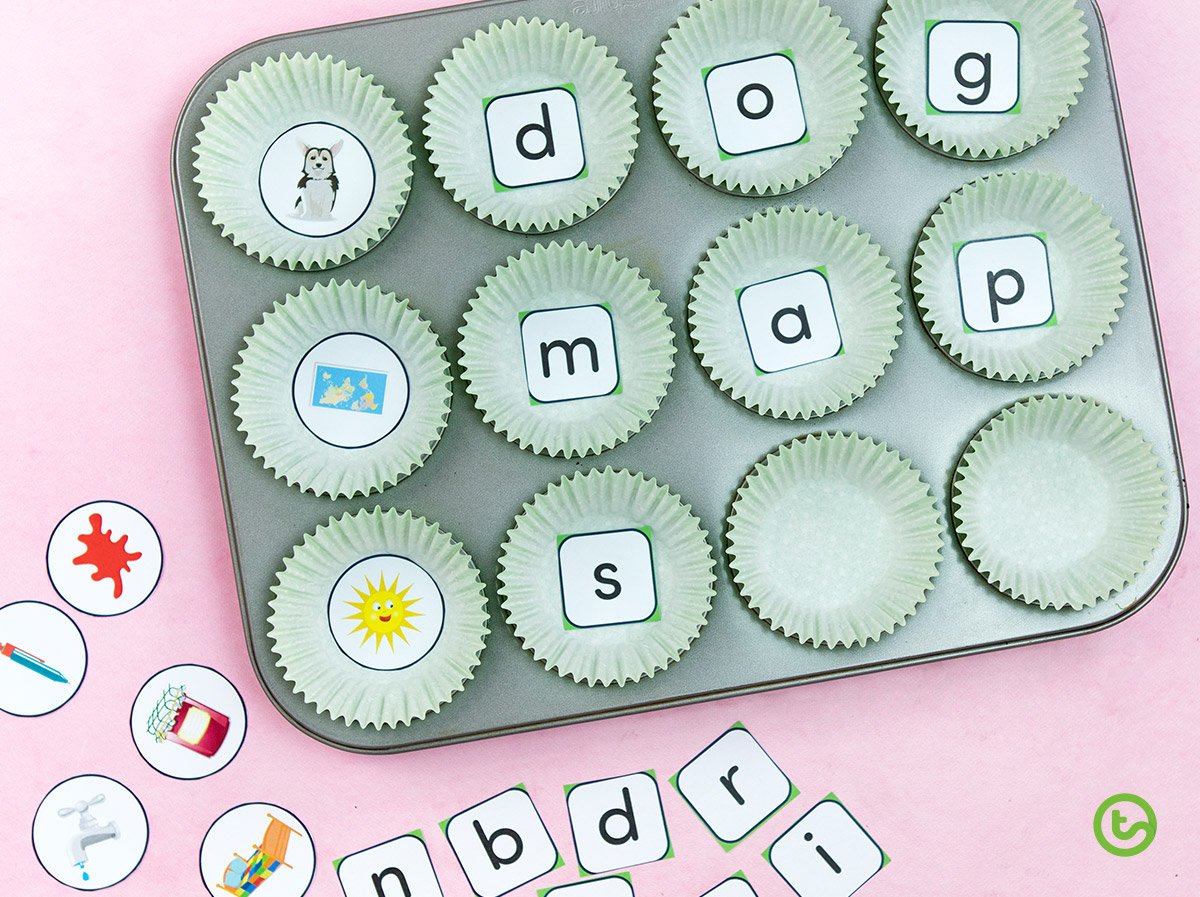 (4) Digraph Matching Activity
In this activity, students are reinforcing their knowledge of digraphs! Best of all, you can easily differentiate this activity to suit your students' needs by including or excluding particular digraphs! We used our Word Building Cards again for the colorful background and different digraphs. Students simply match the digraph to an image of an object that includes that particular digraph!
To add an element of difficulty, get students to time how quickly they can match the images with the digraph cupcake liners!
Hot tip: Have a perfectly sized circle template you can use again and again. This will make it easier to cut out the right size circle every time to fit the bottom of the cupcake liners!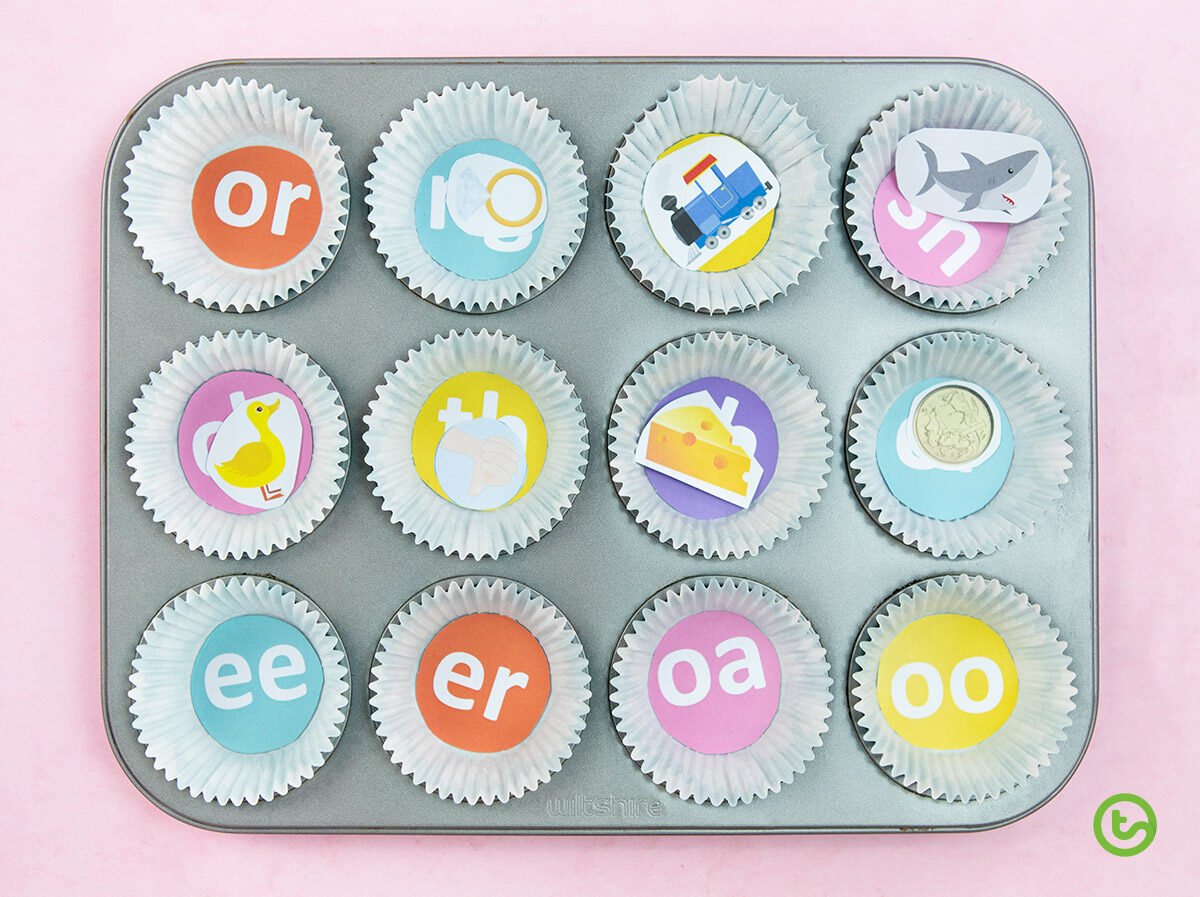 (5) Sight Word Partner Game
This is another great activity that can be differentiated to suit the needs of your students and is played in pairs! Each partner will need some buttons or counters that are the same color.
The aim of the game is to fill a whole line horizontally or vertically (a bit like Connect4). Students need to pick where they want to place their button and read the word that is in that segment. If they get it correct, they can then place their button there. Play continues until one player is able to fill a whole line horizontally or vertically.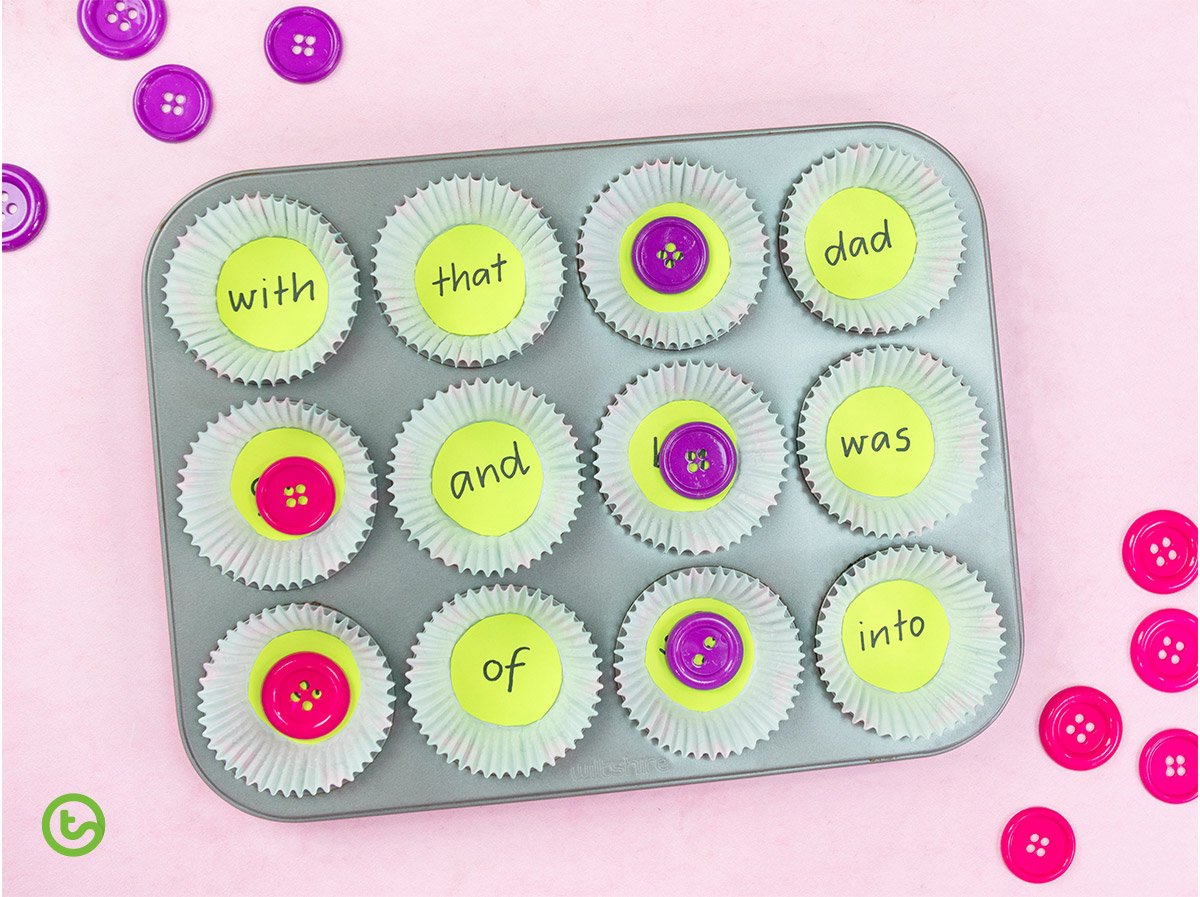 (4) Simple Addition and Number Recognition
Grab two dice and turn this activity into a quick addition facts activity as well as a number recognition task!
Students need to roll the dice, add up the numbers, and find the total in the cupcake liners. We used a variety of numerals, words, and dots to add an element of number recognition to this activity.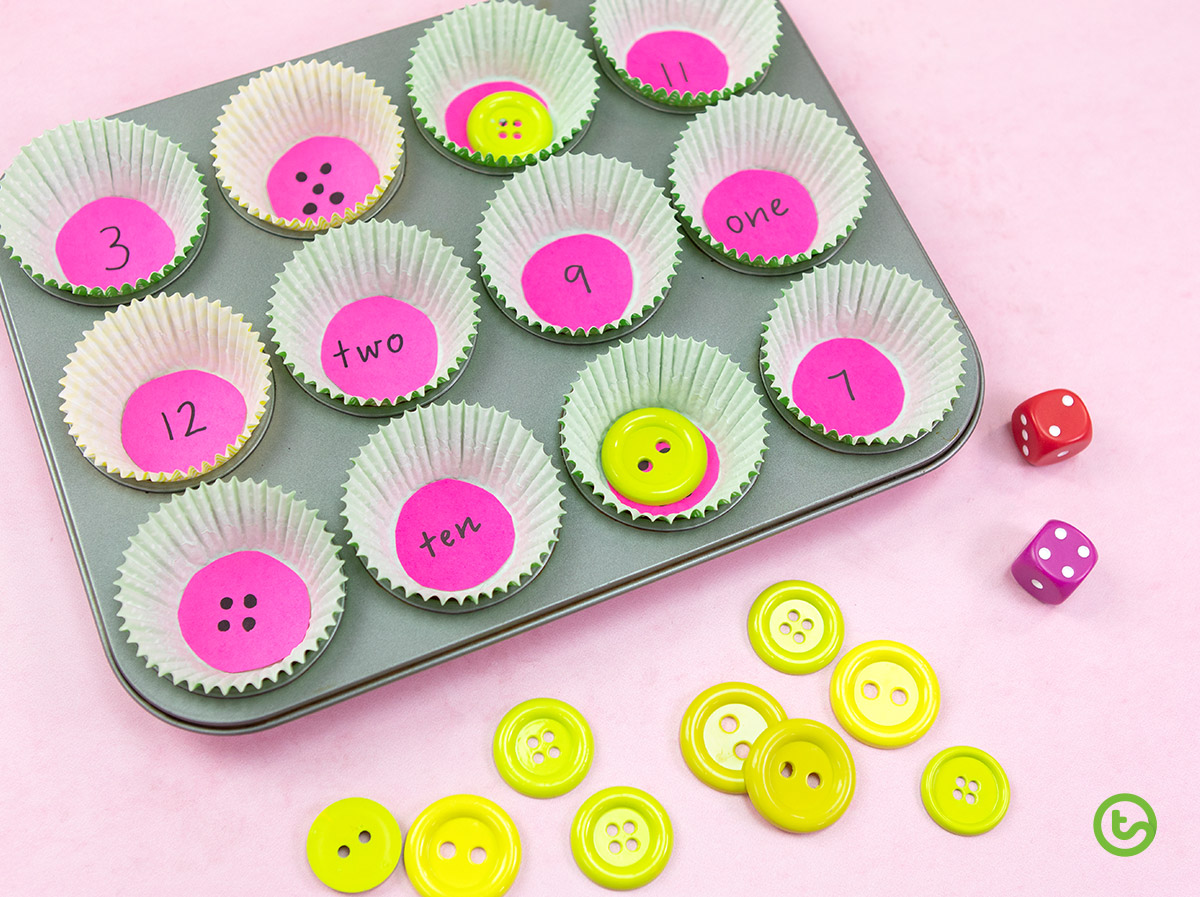 (5) Money Counting Activity
Counting and ordering small collections of coins comes in rather early in the curriculum. Providing your students with many ways to practice counting money is crucial, and of course, we have a muffin tin activity just for that!
Write different money amounts on the cupcake liners and provide your students with a collection of money (we used play money). Your students must count out the correct amounts and place each collection of coins in the matching segment of the muffin tin.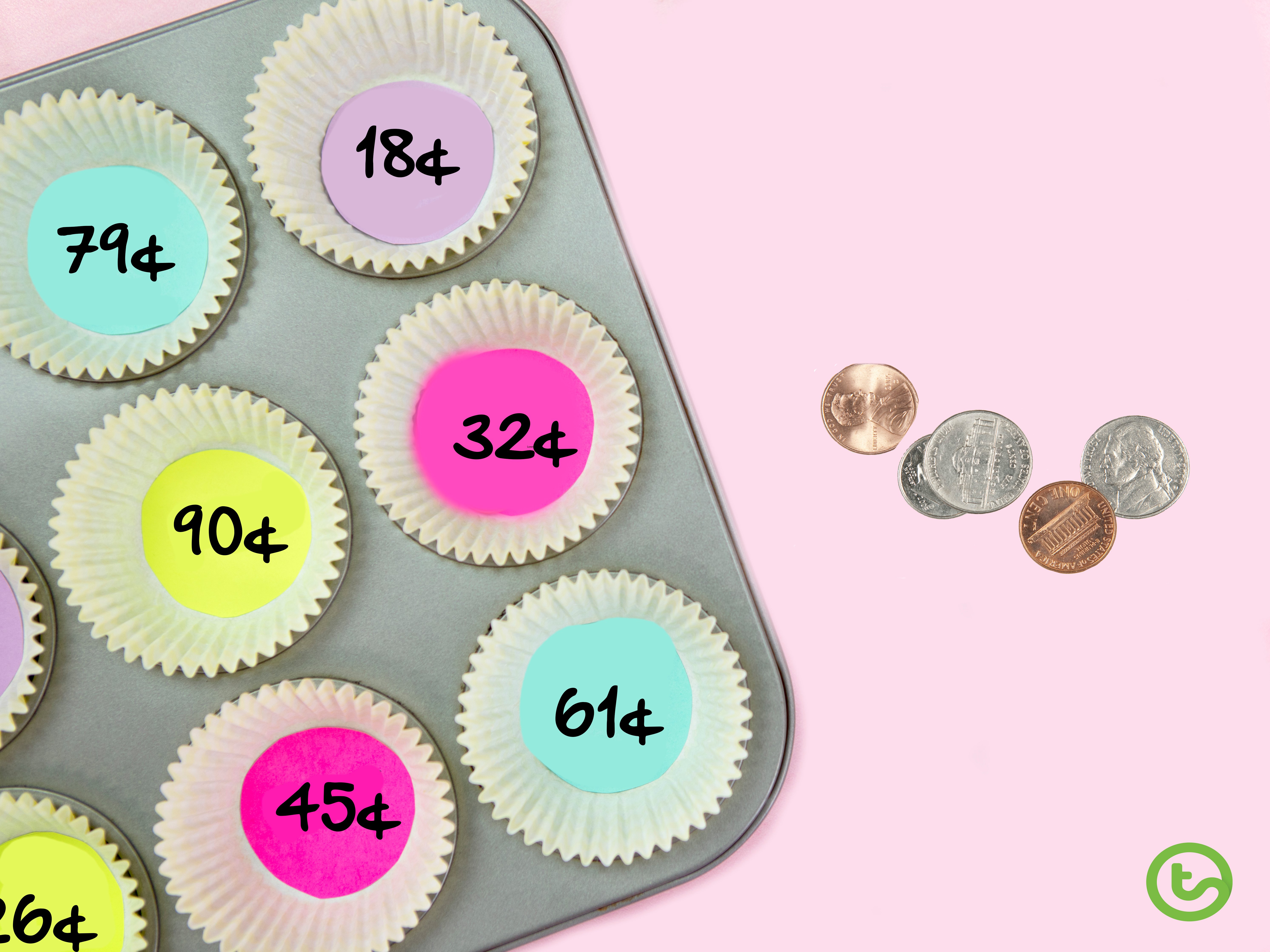 (8) Counting Fun
Another super simple concept that will have your students counting to 20!
We used rocks for this activity, but you can use anything you have lying around that is small enough to fit into each of the muffin tin segments. Simply write the numbers you want your students to practice counting, then get them to read the number and place that many rocks into that segment.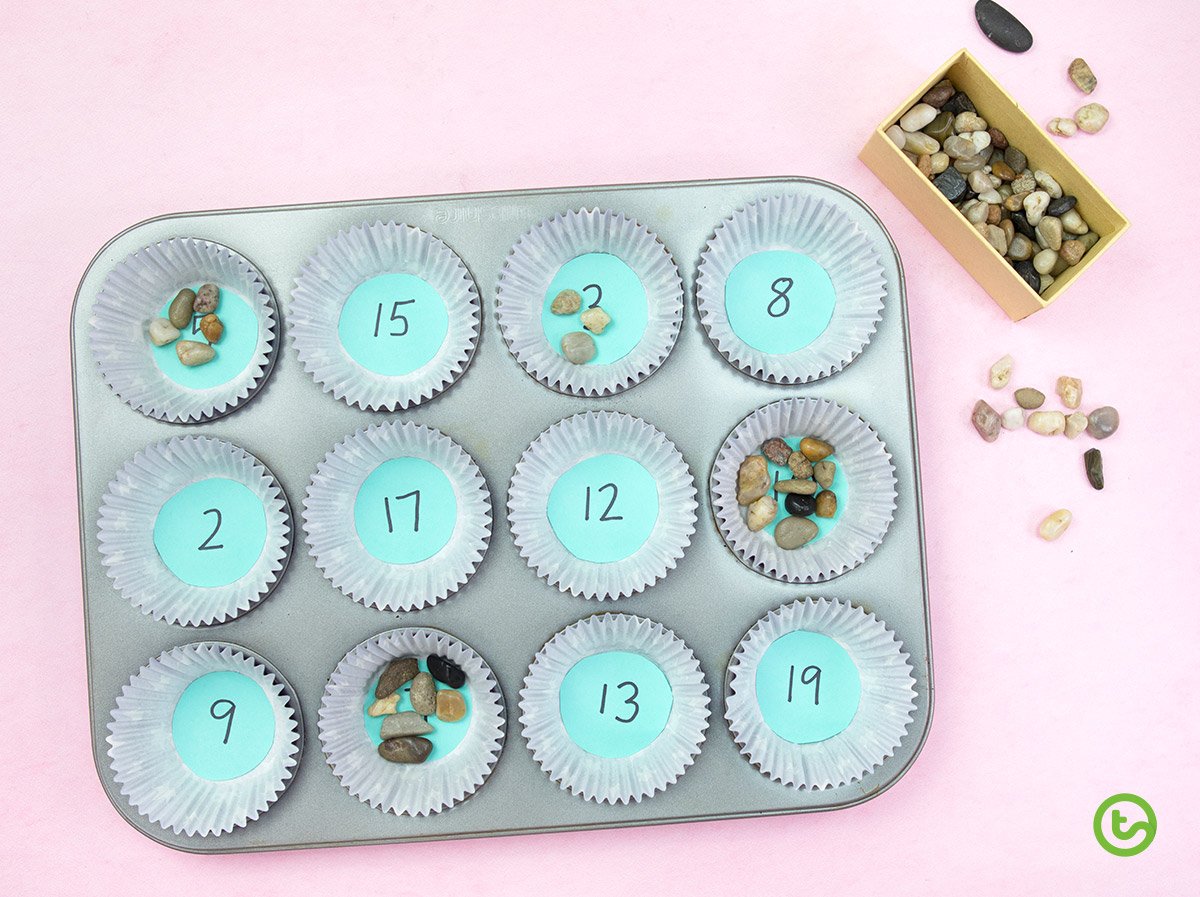 (9) Fine Motor and Sorting Activity
In this fine motor activity, students are encouraged to use the tongs to pick up a pompom and place it in a segment of this cute bunny tin. This muffin tin has smaller sections, so students need to be very precise when they drop the pompom into each of the little segments.
Why not have students sort the pompoms by color?
Other Muffin Tin Activities for Learning Fun
(10) Science activity! Have you ever done an experiment with your class to see what melts when you put it in the sun? Why not keep that mess contained by placing the different items into each section of the muffin tin!
(11) Paint Palette. Use the trusty muffin tin during an art activity to keep the paint all contained.
(12) Organization! Use a muffin tin to sort all of those little crafty items such as googly eyes, buttons, and beads! Pop some cupcake liners into each segment to make it easy to move around from one segment to another!
(13) Show arrays. Use pompoms in each segment of the muffin tray to demonstrate an array when provided with a simple multiplication fact.
(14) Mini garden beds! By drilling a hole into the bottom of each segment, you and your class can try and grow some little seedlings. Talk about biological science and explore how living things grow and change.
(15) Syllable fun! Place images of different items in each segment and get students to work out how many syllables are in each word. Then, have them place a matching number of pompoms in each section.
We'd love to hear your ideas. Share in the comments section of this blog.