If there is any book you can read all year round, it's this beautifully illustrated and meaningful book – All the Ways to Be Smart by Davina Bell and Allison Colpoys. A celebration of all the different ways children can be smart.
A book to read at the beginning of the year to build up your students' confidence, at the end of the school year to celebrate successes, or anytime in between! This book certainly has it all!
And when you match a beautiful children's story with an even more beautiful student activity – you have a winner! We feature All the Ways to Be Smart activities for kids in this blog.
"Smart is not just ticks and crosses, smart is building boats from boxes."
---
All the Ways to Be Smart Children's Book
The author of this book was inspired by Gardner's Multiple Intelligences. A framework in which the concept of 'intelligence' extends far beyond that of logical and linguistic intelligence.
Outline of Gardner's Multiple Intelligences:
Musical –  'I sometimes use songs or rhythm to learn.'
Visual –  'I like to see, visualize, or imagine what I am learning.'
Verbal – 'I like to read, write, tell stories, and memorize information.'
Logical – 'I use logic, reasoning, numbers, and critical thinking.'
Bodily – 'I like to learn by moving and doing physical activities.'
Interpersonal – 'I like to interact with others and work as part of a team.'
Intrapersonal – 'I use self-reflection and analysis to set personal goals and identify my strengths and weaknesses.'
Naturalistic – 'I like to nurture and relate information to my natural surroundings.'
You may like to download and display our set of classroom posters outlining Gardner's Multiple Intelligences posters.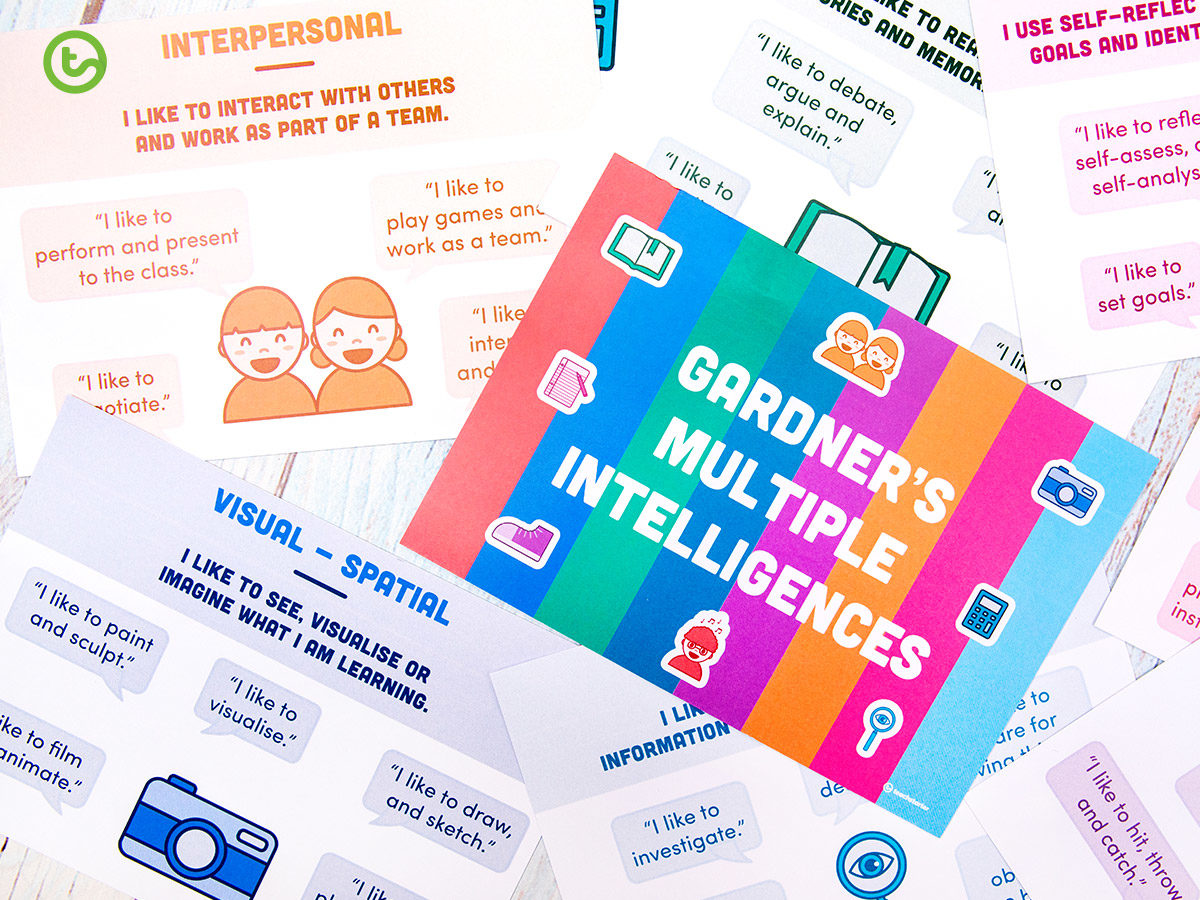 When you dig a little deeper into the wonderful pages of this book you'll see each of these intelligences highlighted in one form or the other.
'Being sorry when you're naughty', for example, is an expression of interpersonal intelligence. 'Drawing witches hats' and 'gluing wings on bats' is linked to bodily-kinesthetic intelligence.
---
All the Ways to Be Smart Activity Ideas
Once you have unpacked Gardner's Multiple Intelligences and read this book to your class, this Proud Peacock template is the perfect student activity.
Print off the template and encourage your students to think about all of the ways they are smart and what traits they are proud of. Then, have them write each thing on a feather of the peacock in black marker (you may like them to write in lead pencil first and then go over their writing with a black marker).
Once they have finished writing on the peacock's feathers, they can use crayons or markers to color the circles on the peacock's feathers. Encourage them to look at the main colors featured on a peacock. To finish up, we used watercolor paint on the larger part of the feathers and middle part of the peacock's body to give this gorgeous effect.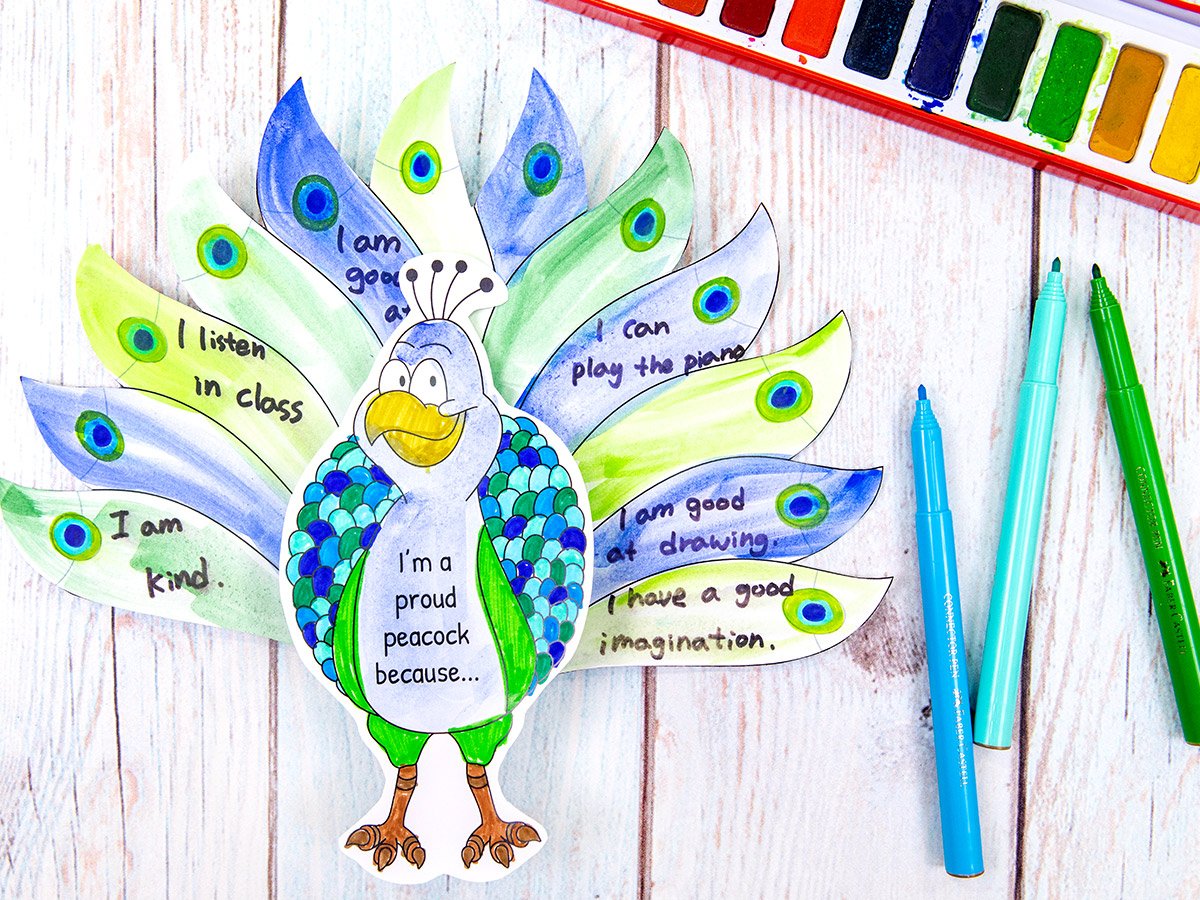 ---
Math Investigation – Which Plane Flies Best
"Folding airplanes for flying… smart is kindness when there's crying."
Our open-ended mathematics investigation has been designed to deepen students' understanding of length, and it's the perfect activity to do after reading this book for a little bit of math inclusion.
In this investigation, students imagine that they are entering a paper plane competition. They have designed three different paper planes and can't decide which one to enter in the competition. The students must test all three of their paper plane designs to see which one flies the farthest.
"Every hour of every day, we're smart in our own special way."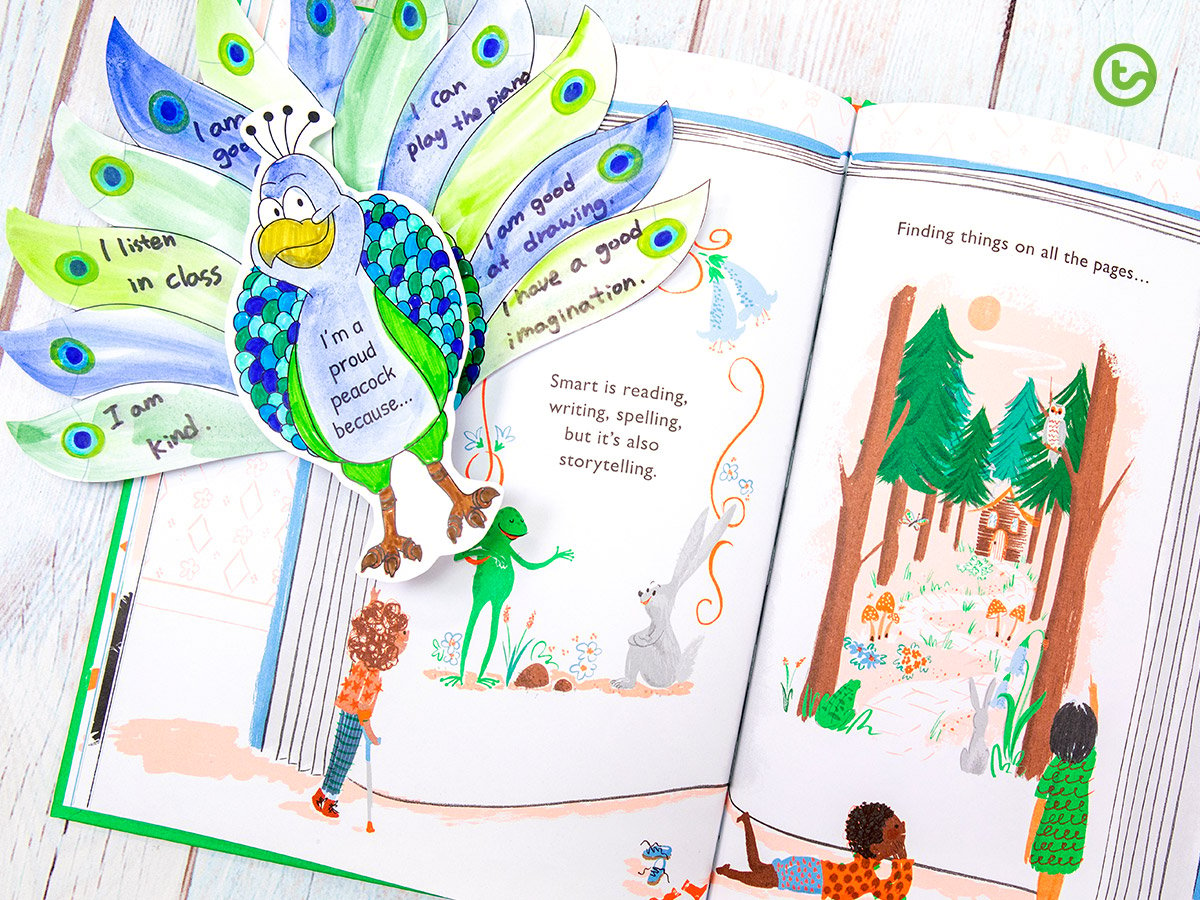 We'd love to hear if you have read this book or intend to read it to your class.
Share your experiences in the comments section of this blog.