Butterfly activities make spring magical for kids, and they're pretty darn fun for teachers, too! There's something fascinating about the process a caterpillar goes through before it turns into a beautiful butterfly, one that young kids adore, and the process is chock-full of learning opportunities. So let's dive right in, shall we?
Butterfly Activities for Kids
Because butterflies undergo such significant change during their life cycle, and because they're so well-known, they make for a great introduction to this area of science for young kids. The metamorphosis of a butterfly is very visual, and this early science lesson helps connect young students to the world around them.
But talking about these delicate creatures isn't just for pre-school or kindergarten! We've pulled together some of the Teach Starter teacher team's very favorite butterfly activities and caterpillar activities to get kids of all ages connected to this spring lesson and caring about our butterfly population.
Adopt an Online Butterfly
Get all the benefits of birthing new butterflies in the classroom without all the headaches —the Live Monarch Educational Foundation will allow you to adopt a butterfly for free, online, so your class can tune in on their website to watch the entire process of a butterfly's transformation from caterpillar to butterfly. Spread out over the course of 30 days, students can see a butterfly begin as an egg and end up a beautiful winged creature.
Learn About Life Cycles
This is a hands-on butterfly life cycle activity that incorporates a lot of fine motor activities including cutting, coloring, and gluing. This activity encourages children to cut out the main parts of a butterfly's life cycle and glue them on the accordion fold in order.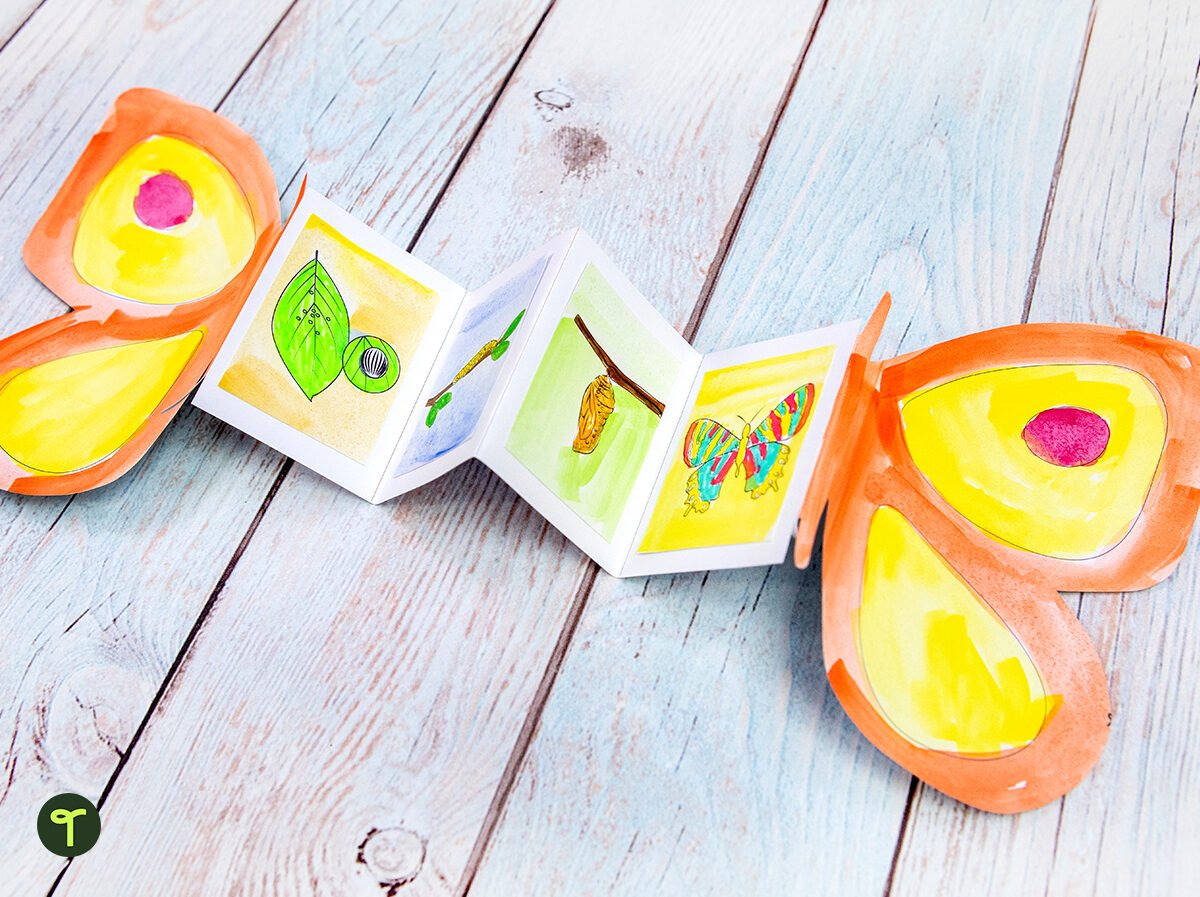 Get more life cycle activities — from butterflies to chickens and beyond. 
Discuss Endangered Species
Did you know that there are more than 20 butterflies and moths that are considered endangered by the US Fish and Wildlife Service? From the use of pesticides to poor land management practices, there are countless reasons why some of our favorite creatures are in danger of going extinct. Teaching about endangered species? Consider adding these butterflies and moths to your list, and challenging students to gather facts about them for a science report.
Grab these task cards to help your students learn more about what it means to be endangered. 
Plant a Butterfly Garden
This is a more advanced project for older students, but planting a butterfly garden is a great way to draw butterflies to your school grounds and to support their growth by providing them with the host plants they depend on to survive. Students can get involved in designing the garden — putting their engineering and creative thinking skills to work — as well as the actual planting.
Bonus: Teachers can get free pollinator seeds from the Save Our Monarch non-profit, which focuses on helping the butterfly population!
Cute Butterfly Craft for Preschool Kids
Need something for the youngest kids? Snag the butterfly wing template from our lifecycle activity for kids to decorate, and you can snap a full-body photo of each student and print out the photos. Then, use the wings from the craft above to decorate however they wish.
Create a craft station, and invite your students to let their imaginations run wild. Provide paint, colored pens, feathers, and any other craft supplies you have available!
Teach Starter Teacher Tip: Have students write notes to Mom or another special person in their life to take home as a quick and easy gift on Mother's Day!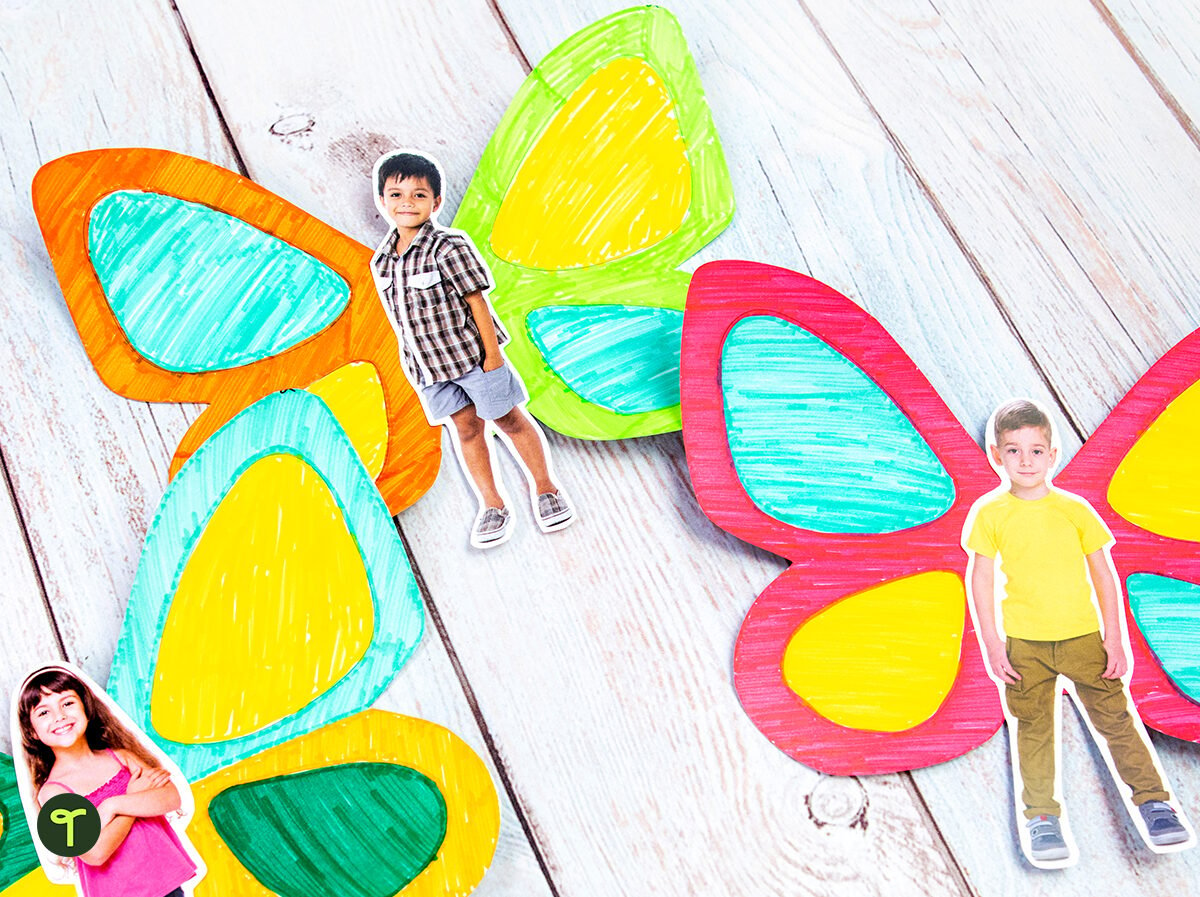 Read Caterpillar and Butterfly Books for Kids
What's a spring activity without a good book to go with it?