Once upon a time we only taught engineering to teenagers, but those days are long gone — thank goodness — and the E in STEM is alive and well in elementary school lessons. And with the knowledge that teaching young kids engineering skills can help them as they grow has come a whole new host of engineering books for kids that are perfect to use in the classroom or recommend in a home reading list!
Why Teach Engineering to Kids
The Engineering is Elementary (EiE) curriculum is built around the notion that engineering skills transfer to a host of other disciplines and helps students flex those all-important science and math muscles. Hands-on engineering activities not only build motor skills and promote critical thinking (win and win!), but they build positive relationships with engineering and science that could lead to a career in STEM down the road.
Engineering Books for Kids
One of our favorite ways to teach elementary students about engineering? Books about engineering, of course! Check out some of our favorites, plus engineering-related activities to continue the lesson after that book is returned to the shelf.
Rosie Revere, Engineer by Andrea Beaty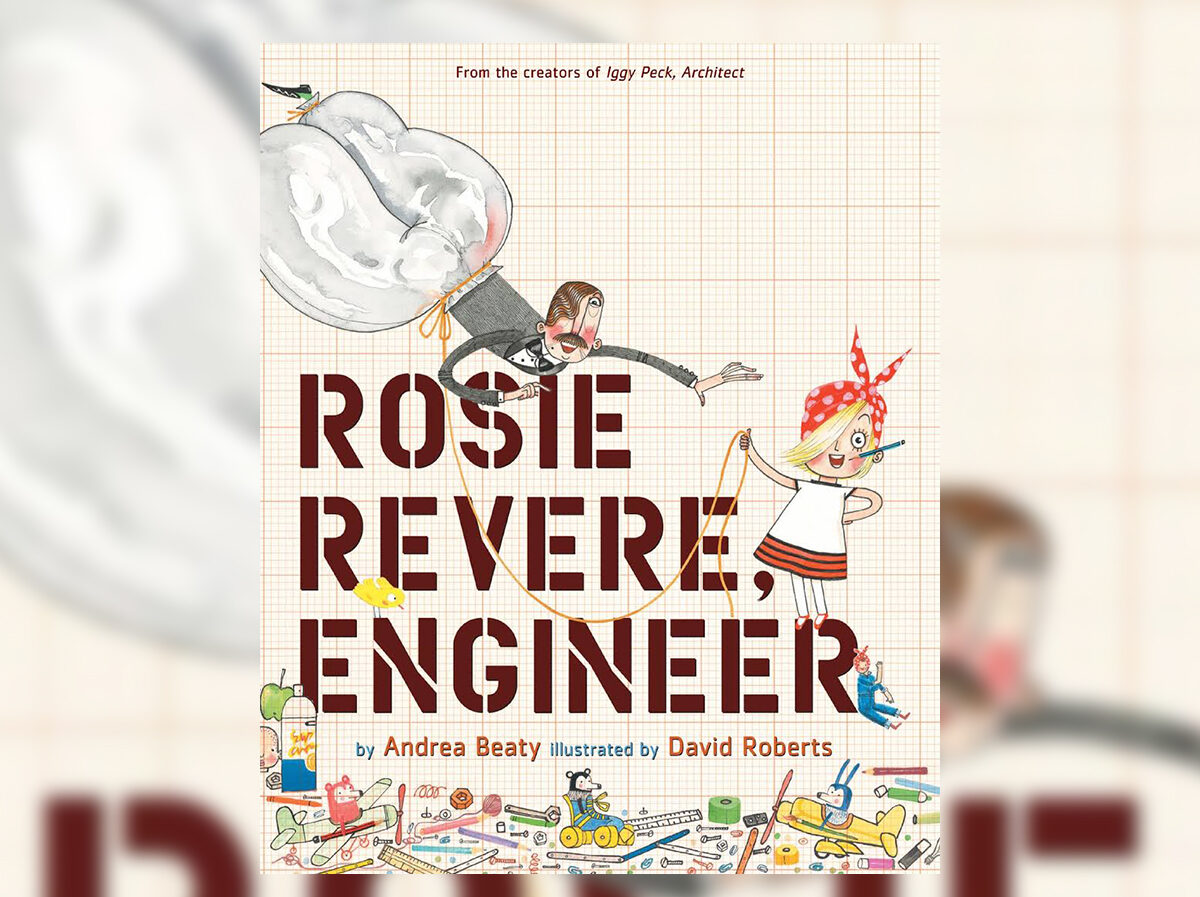 From the author/illustrator team that created Iggy Peck, Architect, Rosie Revere, Engineer has quickly become a favorite for parents and teachers thanks to the charm of Rosie and her Rube Goldberg loving spirit. The book follows Rosie on a bit of a crisis of faith as she struggles with failure only to learn the lesson of picking yourself up and dusting yourself off. A perfect book to teach the lesson that trial and error is part and parcel of the engineering process, the female protagonist is one that reminds kids that anyone of any gender can excel in STEM subjects. 
Best for grades: K-2
Get it from: Amazon
Suggested activity: Block Beasties
---
The Most Magnificent Thing by Ashley Spires
We all have that student who tends to give up easily or finds it hard to deal with feelings of frustration. This book is perfect for teaching little inventors about problem-solving, resilience, and perseverance. Beautifully illustrated by the author, The Most Magnificent Thing is about a "…regular girl and her best friend in the whole wide world", who is a dog.  "She is going to make the most MAGNIFICENT thing! She knows just how it will look. She knows just how it will work. All she has to do is make it, and she makes things all the time. Easy-peasy!"
Much like Rosie Revere, when the main character encounters a stumbling block, she gets frustrated.  She pushes ahead, but when it's still not working out the way she had hoped, 'She gets mad', really mad. She takes a walk and before long she starts to feel different and the "mad gets pushed out of her head".  She soon notices that not everything is wrong with what she has created so far and that with a little more work and a few more adjustments, she can make it just right.
Sound familiar?
Best for grades: PreK-2
Get it from: Amazon
Activity Idea: Encourage your students to think of a time when they felt like the girl in the story. Create a class list of strategies to use when completing a STEM challenge or any difficult task. Create a class poster to share these strategies.
---
Hidden Figures Young Readers Edition by Margot Lee Shetterly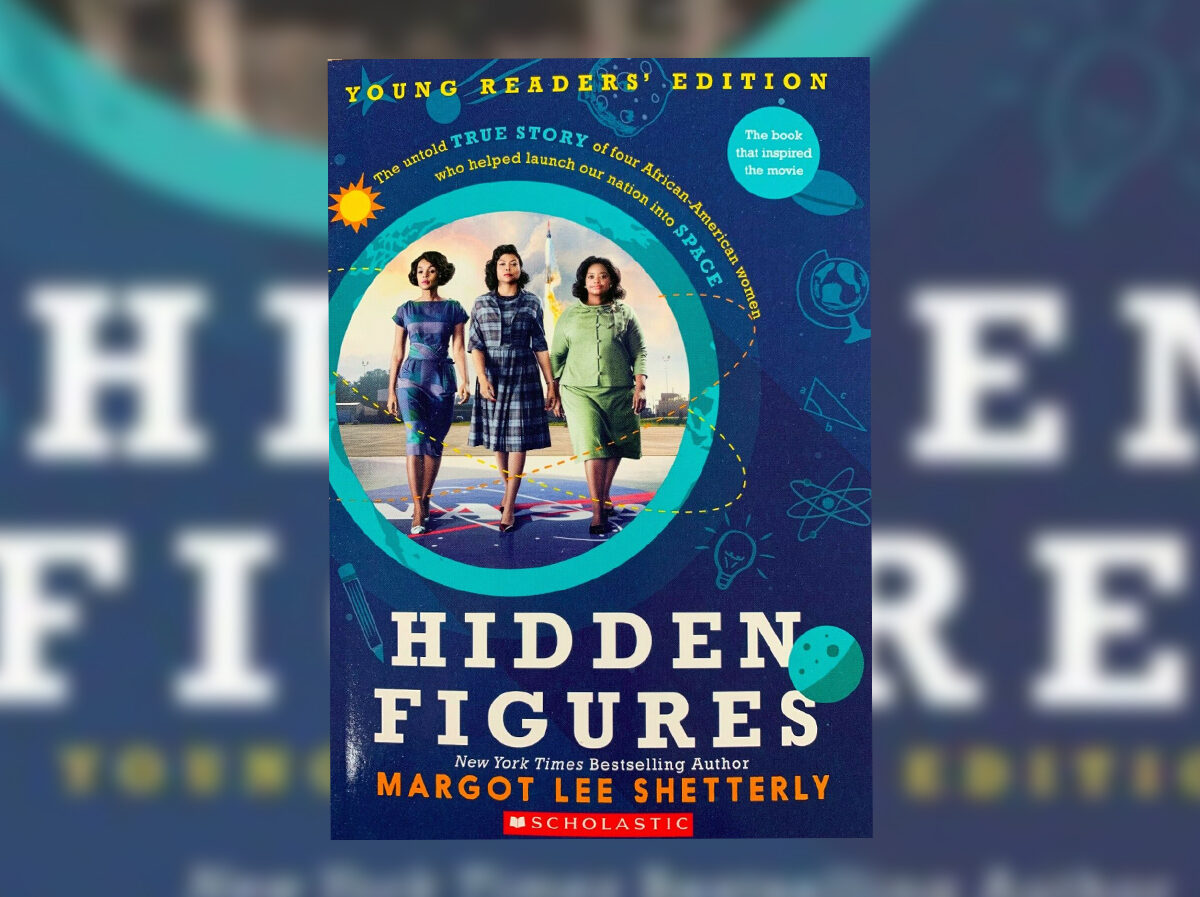 Long before Neil Armstrong or John Glenn made their mark on space and American history, there were a few brilliant women who changed the world … and NASA. Dorothy Vaughan, Mary Jackson, Katherine Johnson, and Christine Darden worked as "human computers" at NASA, their mathematic and engineering skills shaping the future of America's place in the space race.
A young readers version of Shetterly's biography for adults by the same name, Hidden Figures offers middle schoolers an important look at the challenges for women, particularly women of color, to be recognized for their contributions in the early days of the American space program as well as providing students with a powerful story of making a mark, no matter the obstacles in front of you.
Best for grades: 3-7
Get it from: Amazon
Activity idea: Read more about Dr. Mae Jemison, the first Black woman to travel into space, or dive into any of these space-themed projects.
---
Ada Twist, Scientist by Andrea Beaty
Another book from Rosie Revere author Beaty, this picture book is the story of Ada, a determined girl with boundless curiosity for science and a love of asking why? Ada asks questions about everything and anything, embarks on fact-finding adventures, and conducts scientific experiments, all in the name of discovery.
Best for grades: K-2
Get it from: Amazon
Activity idea: Initiate a scientific investigation
---
What Can I Be? STEM Careers From A to Z by Tiffani Teachey

Students may know that there is a job called engineer, but do they know about zoology or biology? Maybe they want to be an astronaut — and it's going to take engineering know-how! What Can I Be? STEM Careers from A to Z is a bit basic in how it's written, but that's OK. The goal is to introduce kids to possibilities in engineering that they might not even realize exist, and help get them excited about engineering!
Best for grades: K-3
Get it from: Amazon
Activity idea: Learn about careers in your community with a fun activity created by teacher Colleen Burke for Teach Starter!
Get more engineering ideas for the classroom in our STEM collection!
Banner image via shutterstock/wavebreakmedia