During schoolvacation, I'm sure I'm not the only parent who is already hearing "I'm boooooored" from their kids!
While our children definitely need a break from the mental and physical routines of term time, it doesn't take long to realise that our perception of just how much rest and relaxation they need is vastly different from theirs. Soon enough, their bodies and minds crave the same kind of stimulation they receive in school each day, and this can be challenging to cater for in our homes.
While my kids love any form of paper or cardboard-based art and craft, I thought it would be fun for us to create our own line drawing out in the beautiful winter's sun.
So that's exactly what we did!
A little shout out to the teachers too:

An Outdoor Line Drawing Artwork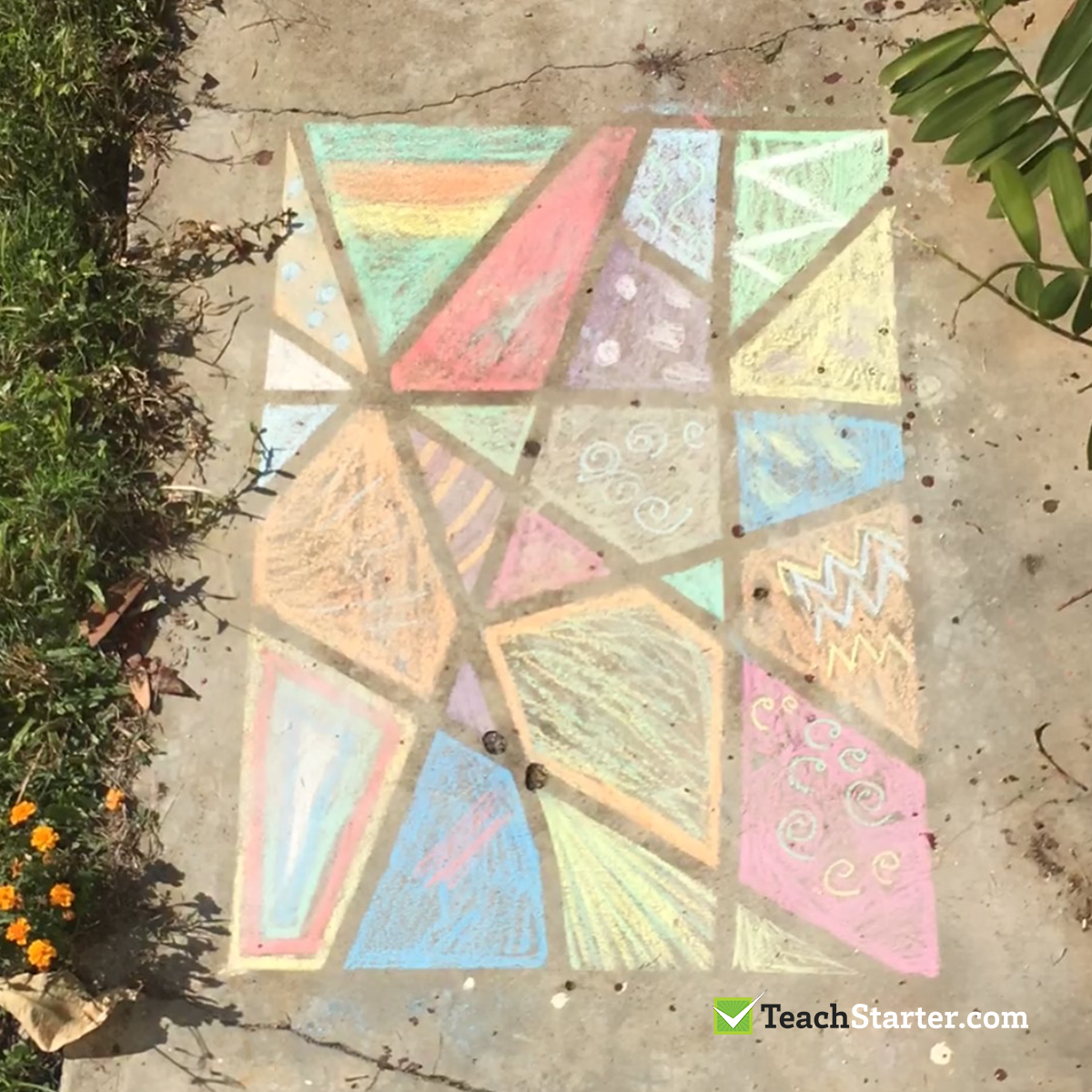 You will need:
concrete to draw on
masking tape
chalk
The steps are simple:
1. Sweep the concrete clean (I forgot this step, so if you're happy to brush leaves and grass aside with your hands, you can too!)
2. Create the outline of your artwork using masking tape. We went for a basic rectangle as it fit on our garden path.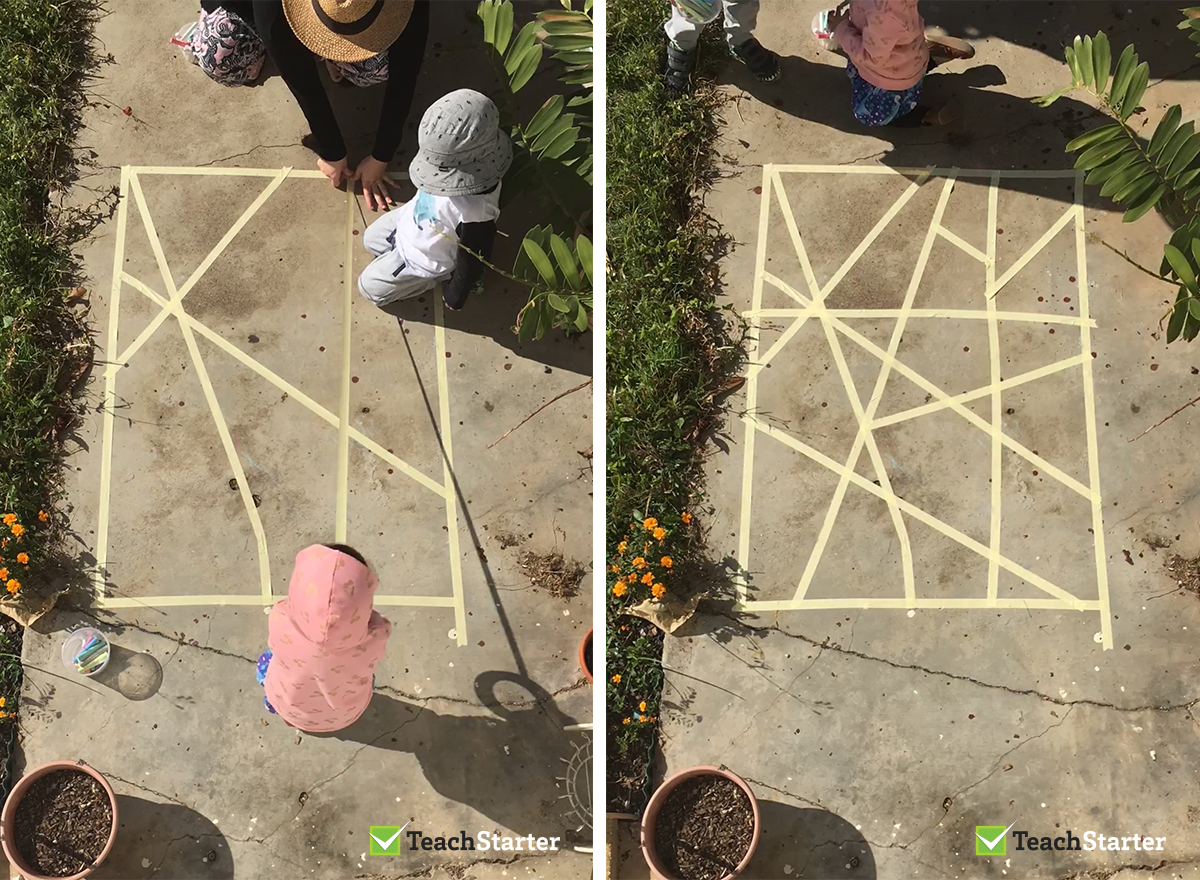 3. Tape lines from one side of your outline to the other. You can create smaller shapes by adding shorter pieces of tape between some of the longer ones (like we did in the image above).
4. Use chalk (or maybe even a mixture of half water and half water-based paint!?) to decorate the shapes inside the masking tape lines.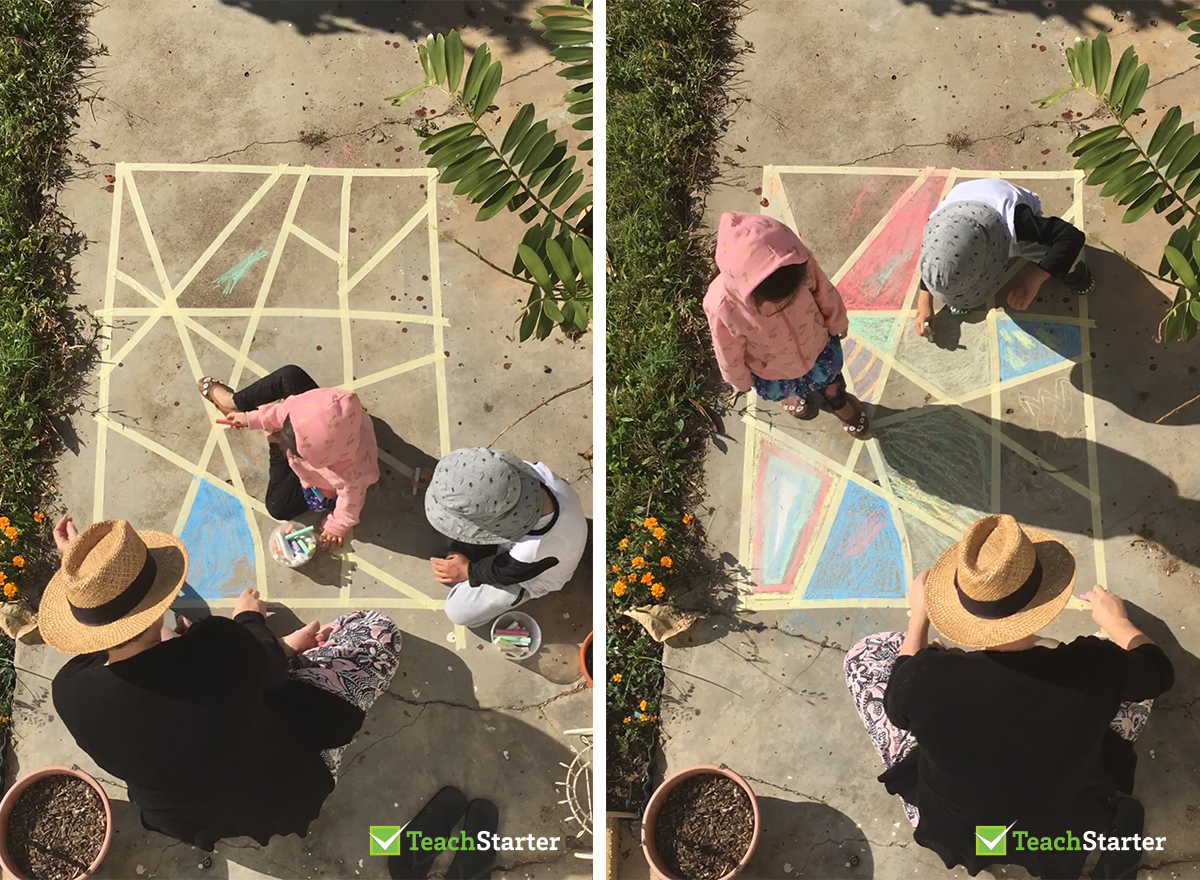 5. Peel off the masking tape lines, and voilà! You will have created a beautiful, outdoor artwork with your children.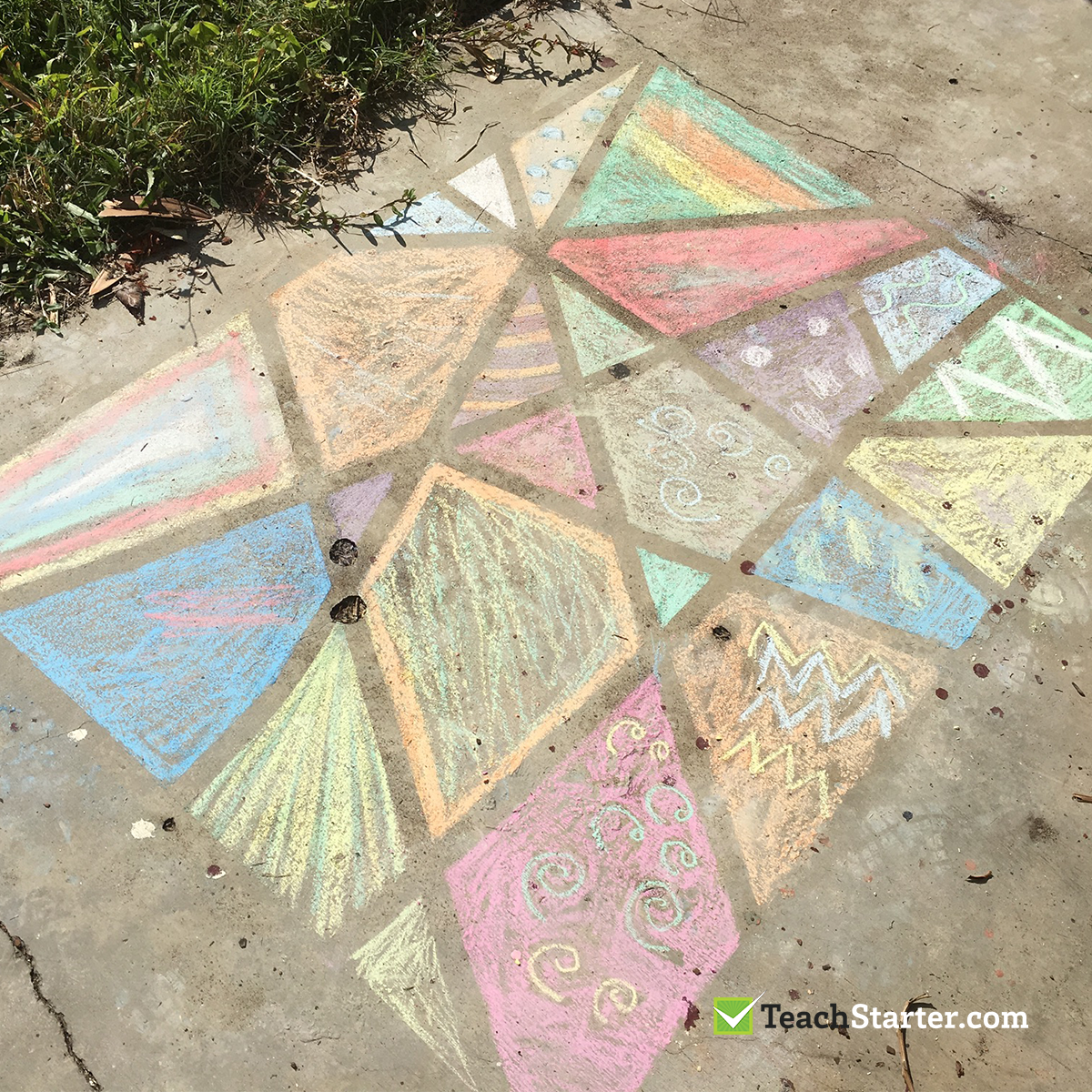 It's true that my 3 year old wasn't quite as keen to hang around and color with chalk for very long. Although, I think had she been able to play with some watered down paint and brushes this school holiday activity would have been perfect for her too.
In the Elementary School Classroom: Visual Arts Activities
Outdoor line drawings (or indeed more traditional line drawings made with paper and pencil, paint or collage version):
Foundation – Grade 2
Provide students with a specific context or topic as the stimulus for their line drawing or collage. For example, "Under the Sea", "Around the World" or "Space".
Students then select the colors, shapes and materials they need to create their themed artwork.
If created as an outdoor artwork, photograph and print each student or small group's work for further activities and questioning related to what their piece shows an audience about the topic or theme.
Grades 3-4
To adapt this activity for Visual Arts in Years 3 – 4, explore how students can plan out the placement of their lines and shapes (in addition to the selection of their materials) to create a more complex representation or meaning.
Students should also explore how color and pattern can be used to communicate their meaning.
If created outdoors, the artworks can also be photographed and further extended through digital manipulation and/or presentation.
What do you think?
I'd love to know if this is an activity you would like to try with your kids or in the classroom. You can always share photos of your kids' work with us on Instagram using the #teachstarter hashtag!