A set of ten 3D Easter bunny templates.
What do you get when you cross 3D objects and Easter Bunnies? Not sure? Click the Download button to find out!
Use these templates in the weeks leading up to Easter to practice identifying 3D objects or working with nets.
Print out the nets on paper. Have students color/decorate their bunny, then cut out the net along the dotted lines and fold them to create the 3-D object. Attach the flaps of the net using tape or glue.
The nets include:
cube
rectangular prism
triangular prism
pentagonal prism
hexagonal prism
octagonal prism
cone
cylinder
triangular-based pyramid
square-based pyramid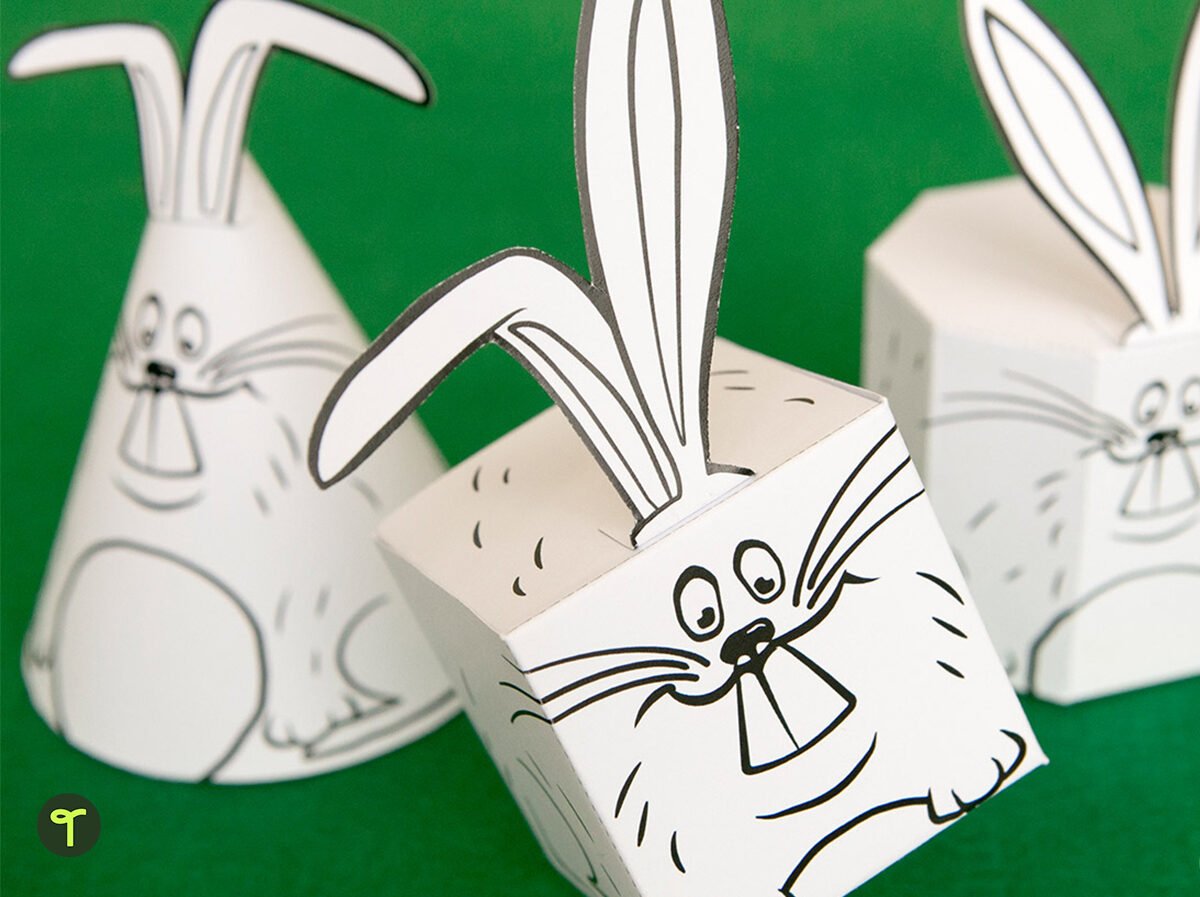 A page of bunny ears is included in the download. Be sure to give each student a set of ears to attach to their bunny!
This activity is great to use as a math center activity.