Teach your students to identify the author's purpose in a text with a teaching presentation.
Teaching Author's Purpose – Persuade, Inform, & Entertain
From novels to plays, advertisements to op-eds, owners' manuals, to help desk articles, there is no shortage of things to read every day. But when you boil it down, there are just three reasons for an author to create a piece of text. In a nutshell, writers write to…
Inform,

Persuade, and

Entertain 
We can determine the author's purpose by considering the message and the intended audience it was created for. 
With this teaching presentation and your teaching skills, students will receive direct instruction on the different reasons that authors write texts.  By examining context clues in various types of writing, learners will uncover the three types of author's purpose—inform, persuade, and entertain. 
Extend Your Author's Purpose PowerPoint with More Resources
We can think of a few additional learning opportunities to grab from our resource catalog. You might find these helpful!
Before You Download
Please note this resource is available in Google Slides format. Use the download button to download your copy of this presentation.

---
This resource was created by Kiri Sowers, a teacher in Illinois and a Teach Starter Collaborator. 
Are you looking for more English Language Arts and Writing activities for your classroom? We've got you covered! 
teaching resource
A sorting activity to help students identify the author's purpose for a piece of text.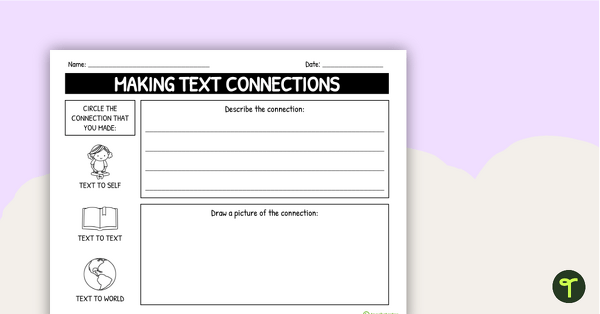 teaching resource
A graphic organizer to use with students when making connections with a piece of text.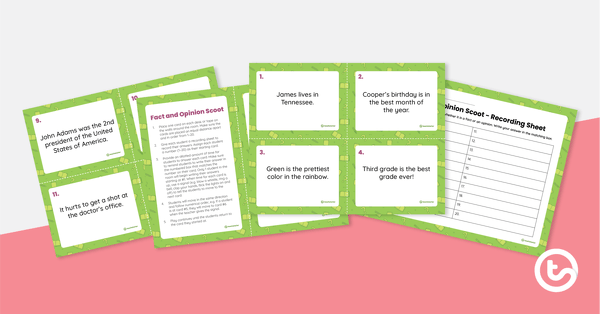 teaching resource
A set of 20 fact and opinion task cards to use as a whole-class scoot activity.