Use this set of 42 Black History Month vocabulary words to expand your students' language skills and knowledge of history.
Go Deeper into Black History with Vocabulary
Nurture a classroom full of thoughtful, articulate speakers and writers with our Black History Month Word Wall. 
Every February, we recognize and honor history's most influential Black Americans. They are heroes, artists, scientists, and innovators—people who have shaped our society while facing discrimination and hardship. During Black History Month, we take an in-depth look at prominent Black leaders, landmark events, and remarkable contributions that changed the nation and the world. 
Included in this word wall are 42 vocabulary words many students will immediately recognize, as well as a few meant to stretch your students' language skills:
abolitionist

activism

activist

advocate 

bias

civil rights

culture

demonstration

discrimination

diversity

emancipation 

Emancipation Proclamation

equality

freedom

harmony

heritage

inclusive

injustice

integration

integrity 

justice

liberty

march

NAACP

nonviolence

obstacles

opportunity

overcome

oppression

peace

pride

prejudice

race

racism

rebellion

riot

stereotype

struggle

tolerance 

tradition

triumph 

voting
We've also included a blank sheet to add your own list of words.
Get more in our collection of Black History Month teaching resources »
How Can You Use Your Black History Month Words?
Word walls are a fantastic way to expose students to the broader world of language with comprehension activities like:
📣  Daily Oral Language and spelling word of the week exercises
📣  Identifying phonemes—blends, digraphs, vowel teams, silent final-e
📣  Counting syllables 
📣  Recognizing parts of speech (noun types, verbs, adjectives, compound words)
📣  Creative writing 
📣  Alphabetical ordering
📣  Games (Charades, 20 Questions, Swat, etc.)  
You can use your word wall before, during, and after reading with your whole class, small groups, or individualized instruction. 
Test your students' vocabulary word knowledge with this set of 13 task cards! 
Print & Display Your Black History Month Vocabulary
Click on the

Customize

button and use the

Teach Starter Studio

to edit this resource.

(Optional) Click "Add a new word list" to upload your own list.

Download and print your custom, themed word list.

Display these themed vocabulary word wall cards in your

reading center

.
NEXT: Meaningful Black History Month Activities for Kids
---
Discover more Black History Month activities and teaching resources: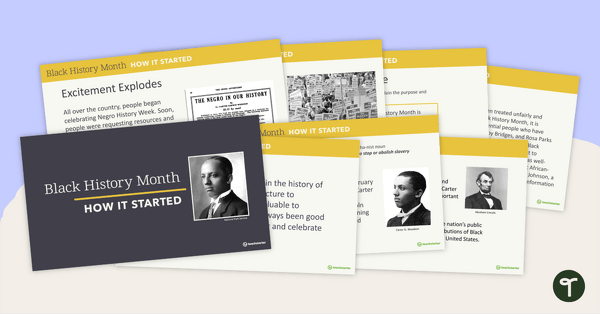 teaching resource
Introduce your students to the origins of Black History Month with this 13-slide PowerPoint presentation.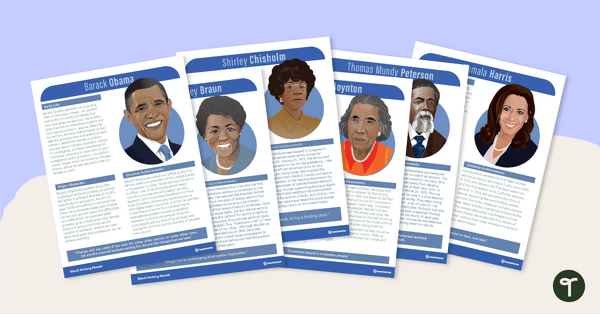 teaching resource
Introduce your students to revered Black icons and the impacts their contributions have made to American history.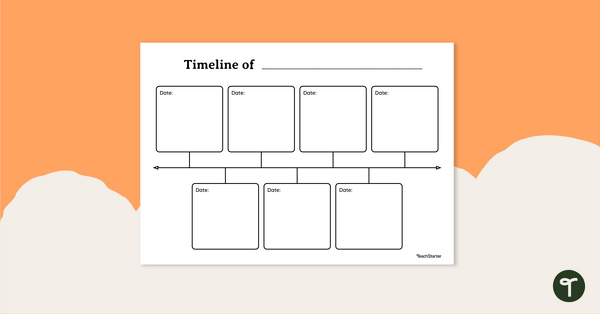 teaching resource
Use this multipurpose timeline template for a variety of assignments, projects, and more!