An inquiry task to use in the classroom when learning about inspirational contemporary women.
This inquiry task enables students to explore and celebrate the life of an inspirational woman for Women's History Month or International Women's Day (or any other time of the year!).
Students will research the life and achievements of an inspirational contemporary woman, then write a speech about the woman they have chosen.
This teaching resource includes:
a detailed overview of the inquiry task
a research graphic organizer
a speech planning sheet.
Use the thumbnail below to download fact sheets on some inspirational women.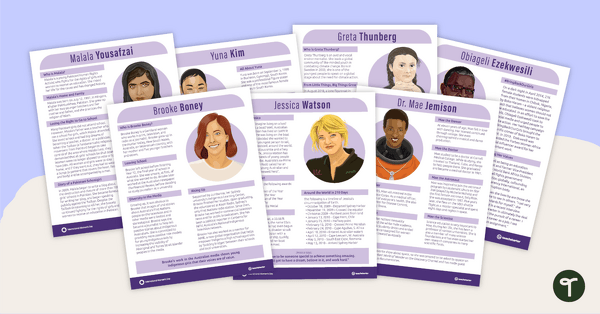 teaching resource
A set of 7 posters profiling inspirational women from around the world.