A fun template for students to make their own rat puppet.
Zodiac Animal String Puppets! The Year of the Rat Craft Activity
Bring the Lunar New Year to your classroom with this fun resource developed by a classroom teacher for teachers. Teach your students about Lunar New Year and its cultural significance with this craft activity. The project involves making paper lanterns, which are a symbol of peace, happiness, and prosperity.
What is the Lunar New Year?
The Lunar New Year is a traditional Chinese festival and one of the most important holidays in Asia. It is often called Chinese New Year and falls on the first day of the first month in the Chinese calendar. This resource includes a printable template for making a string puppet depicting the rat, a member of the zodiac animals symbolizing traits such as creativity, cleverness, hard work and determination.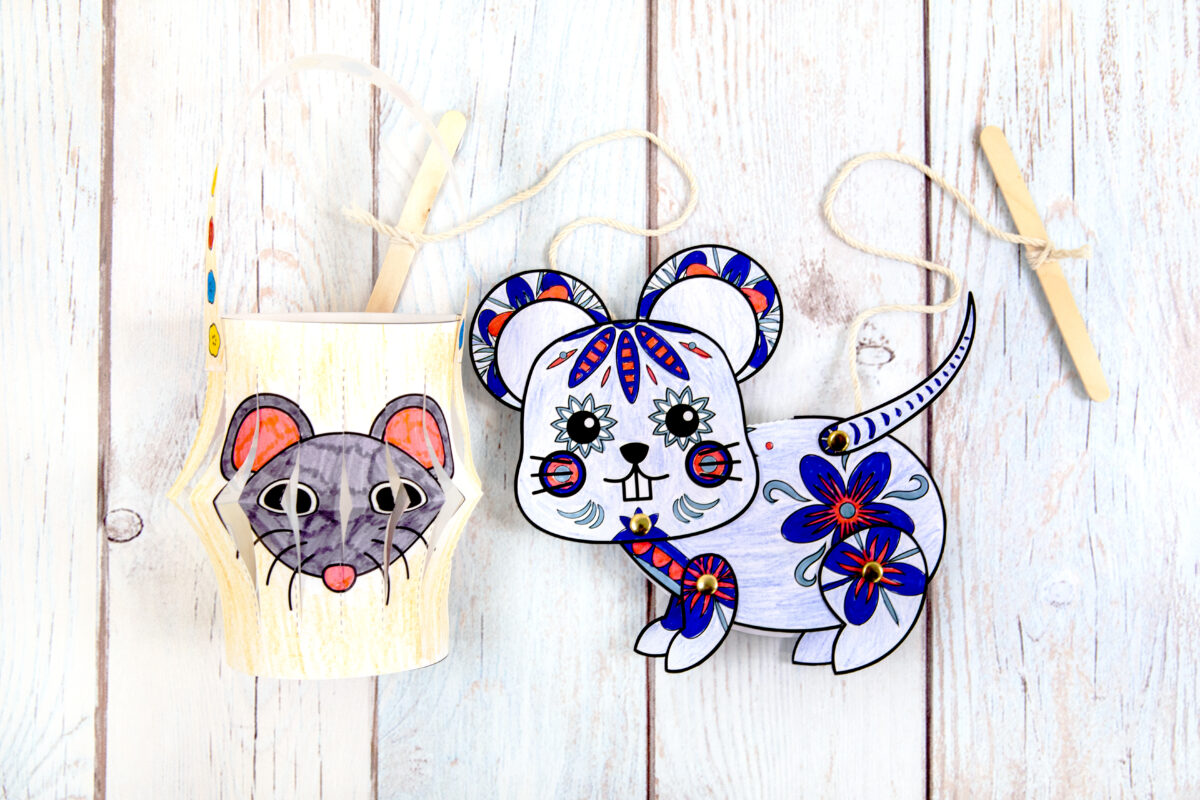 Use this teaching resource when celebrating the Chinese New Year or as a fun craft activity!
Easy-to-follow instructions are included on the resource.
There are two versions to choose from: an outline version or a patterned version.