Print a unique "I love you to pieces" card template for students to hand out Valentine's Day or to make a card for someone special on Mother's Day, Father's Day or Grandparents' Day!
Create a unique card for Valentine's Day, Father's Day, or Mother's Day with your students that shows students what it means to love someone "to pieces."
How to Make an "I Love You to Pieces" Card
This printable card template doubles as a fun art project for kids and a card for students to show someone just how much they love them. Print out copies to send home with students to complete with their parents or guardians, or make this an in-class project.
Supplies:
Printable I Love You to Pieces Valentine's Day card template
Tissue paper or crepe paper in different colors
Glue sticks
Scissors
Colored construction paper
Instructions:
Print a copy of the card template for each student in the class.
Have students cut out the heart and rectangles containing the words with scissors (you may need to pre-cut the hearts if you are teaching pre-K or for some kindergarten students).
Instruct students to select a piece of construction paper in their preferred color and fold it in half to form a card.
Students should then glue the heart to the front of their card, along with half of the words above the heart and the other half below the heart.
Using small square pieces of paper or tissue paper to represent "pieces" of their hearts, students should then paste "pieces" inside of the heart.
Have students finish their valentines by writing a special message inside the card.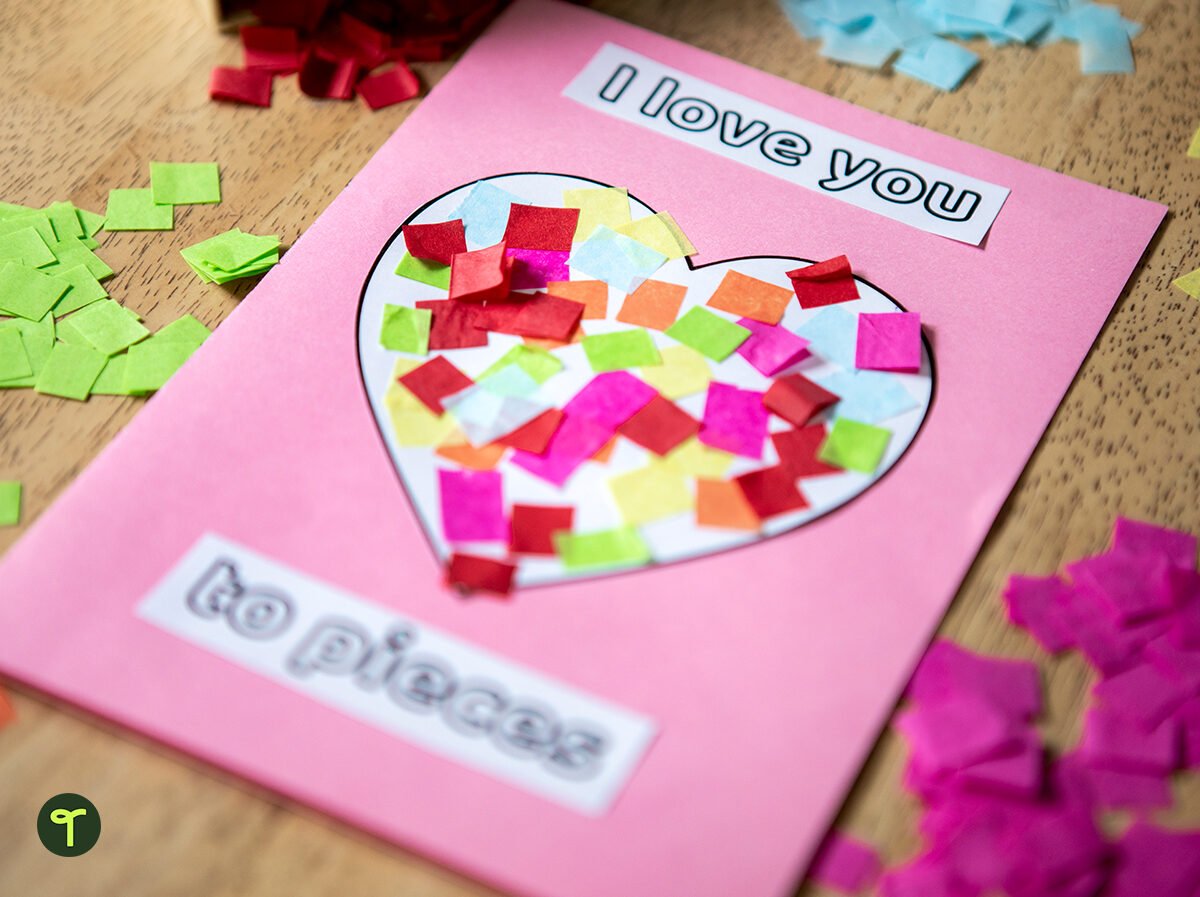 Teach Starter Teacher Tip: Want to save a few steps? Skip the construction paper, and have students fold their printed template in half, then add their "pieces."