Create a more sustainably-friendly classroom with this 18-page teacher's guide.
Go Green in Your Classroom With Sustainability Education!
As a teacher, you have the power to shape the minds and values of your students. One of the most pressing issues that we face today is sustainability, which involves finding ways to meet the needs of the present without compromising the ability of future generations to meet their own needs. By implementing classroom practices that promote sustainability, you can help your students understand the importance of taking care of our planet and inspire them to become responsible citizens who are committed to creating a more sustainable world.
The Teachers Guide to a Green Classroom
Striving for a sustainable classroom can seem overwhelming if you're unsure where to start. For helpful ideas on how to go green in your classroom, take a look at this informative booklet.
In this teacher's guide, you'll find tips and tricks for using our products digitally and some quick and easy ways to promote sustainability in your lessons.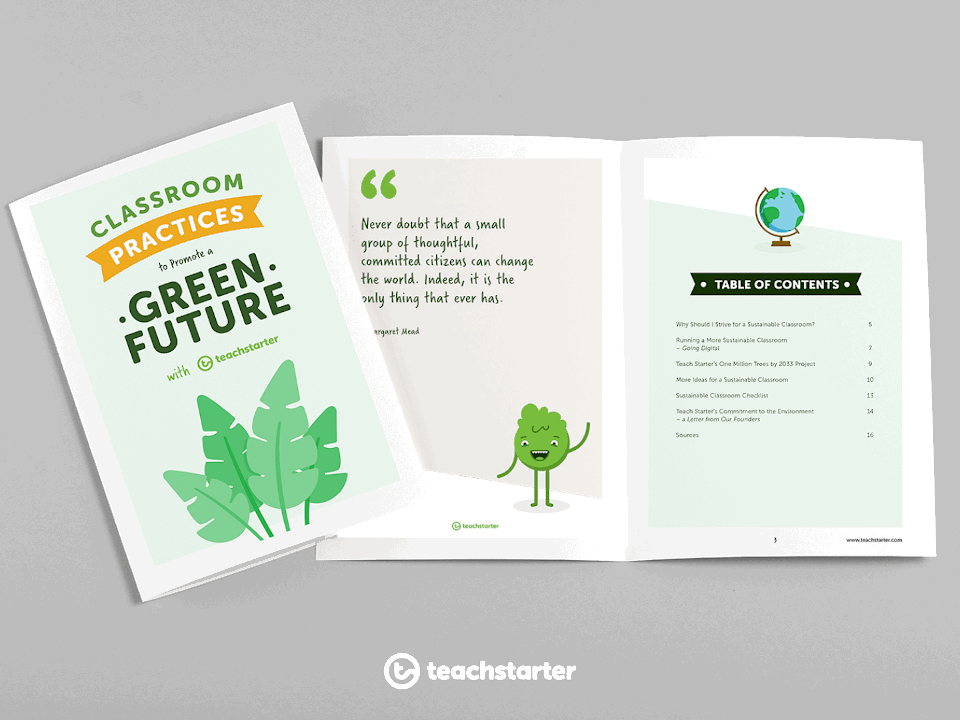 You'll receive plenty of advice to make sure you are sustainably managing areas such as:
energy
waste
paper
food
water.
Each of these areas links to a number of teaching resources to help you embed these ideas in your lessons.
This wonderful resource also contains a Sustainable Classroom Checklist to help you keep track of your progress!