A detailed set of color by shape activities.
These color by 2-D Shape activities will be a great addition to your math centers and fast finisher tasks.
Students recognize the 2-D shapes within the pictures and color them with the indicated color. Make sure they look for shapes within shapes!
Shapes include:
circles
ovals
triangles
squares
rectangles
rhombuses
parallelograms
trapezoids
pentagons
hexagons
octagons.
Looking for a simplified version of this resource. Check out the Basic Shapes version below: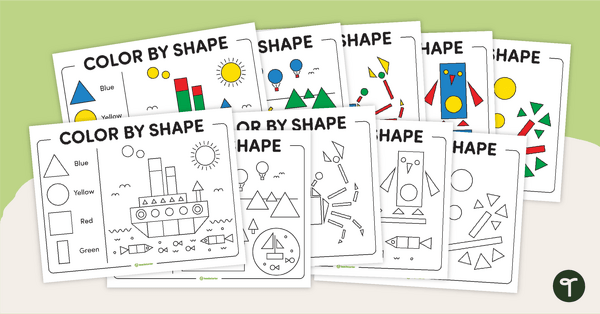 teaching resource
A set of five color by shape worksheets.