Learn and use the language of Mexican tradition with a Dia de Los Muertos vocabulary word wall and writing activity.
Discover the Day of the Dead this November
What is Dia de Los Muertos?  This holiday, also called The Day of the Dead, is often considered "Halloween in Mexico." But that statement is far from accurate. The Day of the Dead is a cultural  and familial tradition, not a holiday for trick or treating and TP-ing the neighbors' houses. Here are a few facts about Dia de Muertos.
Dia de Los Muertos means the Day of the Dead in Spanish.

It is a Mexican holiday celebrating the lives and memories of those who have passed away.

It's a time when families gather to remember their deceased loved ones.

People decorate their homes with candles and flowers and set up an ofrenda (in English, these are called altars) in their homes where they can leave offerings.

It's celebrated on November 1st —the day that the dead would rise from their graves—and lasts for two days. 

People clean and decorate graves with marigolds and other flowers and leave colorful offerings like sugar skulls, candles and toys.
Day of the Dead Activities for Students
You can help promote cultural awareness and educate your young readers and writers about this beautiful Mexican tradition by bringing Dia de Muertos into the classroom. Our printable Day of the Dead worksheets, passages, and projects make perfect Dia de Los Muertos lesson plans.
This resource offers an illustrated Dia de Muertos vocabulary word wall to support students in learning about the language associated with this cultural holiday.  We've also included two Day of the Dead writing prompt worksheets, one for upper grades and another for primary grades.
Celebrate culture, promote multiculturalism, and practice writing skills all while exploring the true beauty behind the holiday.
 Be sure to check out additional cultural diversity worksheets for elementary students here!
Differentiated Reading Comprehension Options
In addition to independent student work time, use this printable Day of the Dead book as a resource for
Lesson Introduction

Introduction to an elementary

culture project

, or as a lead-in to a schoolwide Dia de Los Muertos 2022 celebration.
Easily Download & Print
Use the dropdown icon on the Download button to download the PDF or Google Slides version of this resource. 
Find more activities to teach diversity in the classroom on our blog!
---
Don't stop there! We've got more activities to shorten your lesson planning time: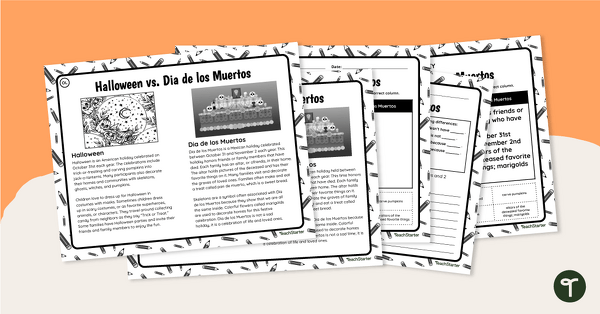 teaching resource
Integrate reading, writing, and celebration of world cultures with differentiated paired passages comparing Halloween and Dia de los Muertos.
teaching resource
Dia de los Muertos Word Wall vocabulary cards to teach your students about cultural activities around the world.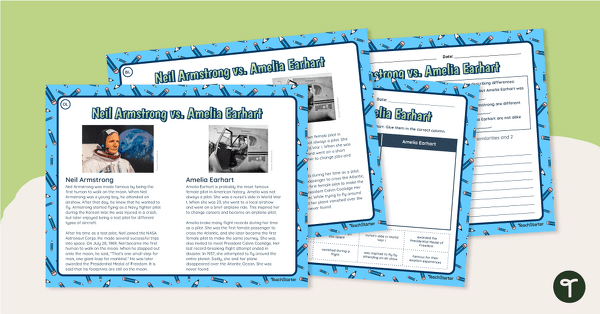 teaching resource
Combine reading and history content with differentiated reading comprehension worksheets.