Excite your students for the upcoming summer with a writing and craft activity.
Activities to Celebrate Summer! Grab a Gumball Writing Craftivity
It's coming! The end of the school year is upon us. Teachers across the country are in need of ideas and resources to help fill in those gaps of time during the last few days or weeks of school. That's where we come in!
The "Gumball Writing Craft Activity" is designed for students to record their amazing summer plans, write about them, and build a fun gumball machine to display with their work. 
The resource includes four pages: A set of instructions for students to follow, a two-page gumball craft to cut out and assemble, and a writing prompt organizer to write on. You can help your students "chews" what to do with their summer break!
---
🔎Check Out More End of the Year Craft Ideas for Elementary School!
📚End-of-Year Resource Collection
🚀Summer Fun!
🧠ELA Review activities
✂️ Give Them the (Safety) Scissors 
This template makes for a bonus cutting skills activity, depending on your students' ages and abilities. 
With adult supervision, cutting skills help students work multiple muscle groups and their brains, plus:
Strengthen finger and hand muscles

Build dexterity and fine motor skills

Improve hand-eye coordination

Develop focus and attention
And all of these skills are necessary to use a pencil and a fork; button a shirt and tie shoes; write, type and swipe.
Scissor skills are brain and muscle skills! 
Print and Go Classroom Resources!
Click the download button to download your PDF copy of the file. Copy a set of pages for each student and set them to work!. 
NEXT: 5 Ways to Nail the Perfect End-of-Year Classroom Cleanout!
---
While you're here, check out more activities and teaching resources that fill your lesson plans and students' brains: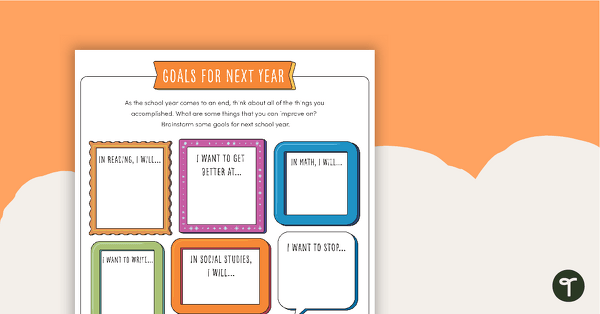 teaching resource
Create goals for the upcoming school year with this student template.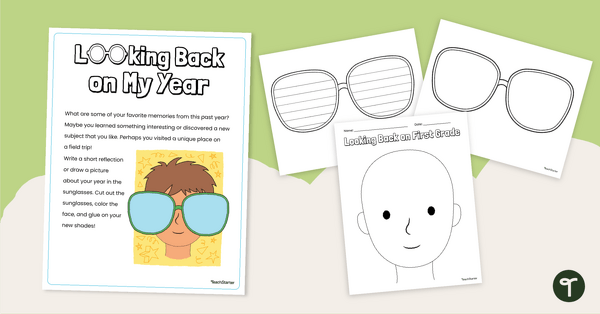 teaching resource
Reflect on the school year with this end-of-the-year writing activity.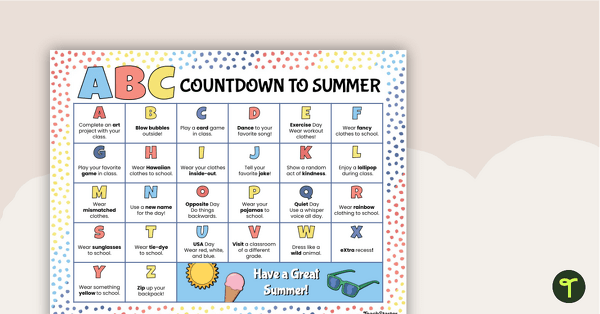 teaching resource
Keep your students engaged during the last days of school by using this ABC countdown chart.