Compare and contrast the lives of two influential Black History Month figures in this cut-and-sort activity.
Meet an Abolitionist and an Activist
This worksheet was designed to support your Black History Month and Women's History Month lessons!
Students will read about 8 moments in the lives of Harriet Tubman and Rosa Parks at the bottom of the worksheet. Then, they'll cut out each fact and paste it in the appropriate column to attribute it to the correct figure. 
By completing this activity, students will use their knowledge of historical figures to identify their particular contributions to history. 
Harriet Tubman & Rosa Parks Worksheet Scaffolding + Extension Tips 
Use this worksheet as independent practice after a lesson. To use it as a whole class activity, simply project the worksheet on a dry-erase board and work through the questions together.
For individual student work time, use this Black History Month worksheet as a:
Bell ringer activity

Homework assignment
Students who need more of a challenge can list other facts they know about both historical figures, using your lesson or other informational text as a reference. Encourage them to consider how their lives differed and how they were similar, though Rosa Parks was born the year Harriet Tubman died (1913).  
Support students who are struggling with the concepts by providing them with references (previous lessons, worksheets, etc.) for where the information about each person can be found. 
How To Prepare This Resource
Please note this teaching resource will download as a black and white PDF. An answer key is also included.
Because this resource includes an answer sheet, we recommend you print one copy of the entire file. Then, make photocopies of the blank worksheet for students to complete.  
Make this activity sustainable by projecting the worksheet and working through it as a class on your whiteboard. 
NEXT: Meaningful Black History Month Activities for Kids
---
Don't stop there! Your lesson plan wouldn't be complete without these activities and teaching resources too: 
teaching resource
A set of pocket chart cards to use for reading and sight word practice.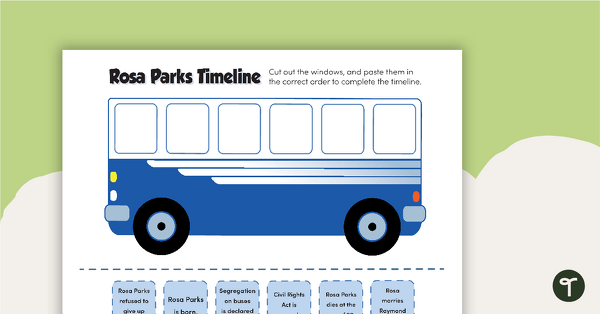 teaching resource
Craft an illustrated timeline for students to visually explore 6 events in Rosa Parks's life.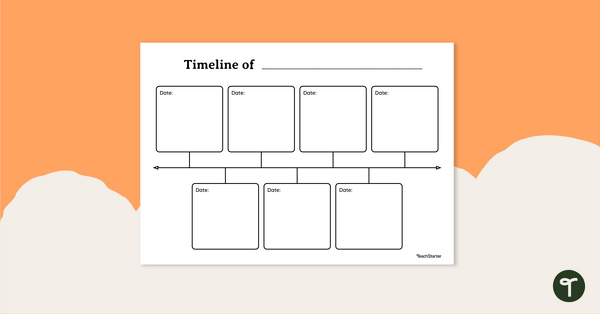 teaching resource
Use this multipurpose timeline template for a variety of assignments, projects, and more!