Craft an illustrated timeline for students to visually explore the major events in Martin Luther King, Jr.'s life.
Map Martin Luther King, Jr.'s Important Life Events
Through this activity, students will identify the accomplishments and contributions of one of the most influential leaders of modern history. 
Display this resource in your classroom for students to reference during your discussions around MLK Day and the civil rights movement. 
This timeline has a road theme with important events and their dates displayed on various road signs, including MLK's: 
📣 Birth and death 
📣 Marriage & children
📣 College entrances and graduations
📣 Defining moments
📣 Speeches
📣 Publishings
Plus, we've included additional civil rights movement milestones and landmarks in Black history that took place during Dr. King's lifetime. 
Easily Prepare This Resource For Your Classroom
Please note this resource will download as a PDF. Use the dropdown icon on the Download button to choose between the color or black and white, and tabloid (11 x 17), or letter size options.
Note: The black and white version includes color images—specify your printer's settings to 'greyscale' for a full black and white print job.
Print on tabloid paper:
Assemble the timeline as a classroom display board.

Project the road and use the signs as an interactive student activity to practice sequencing and chronological order.

Use the road signs and have the students match the images to the correct event.
Print on letter paper (preferably on cardstock):
Place in your reading center for sequencing and chronological order practice.
Print as many extra copies of the road (page 2) as needed to assemble the timeline.
Next: Pair this display with our Black History in Politics Timeline of the same design.
---
Don't stop there! We've got more activities to stimulate engaging MLK lessons: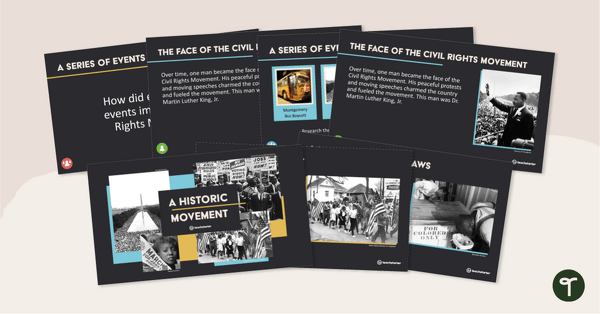 teaching resource
Introduce students to the people and events of the American civil rights movement with this 17-slide PowerPoint presentation.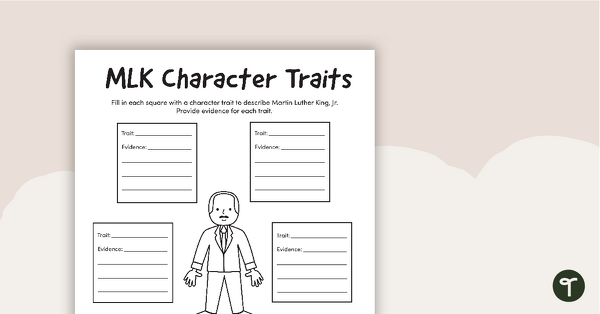 teaching resource
Use our graphic organizer with your students when studying Martin Luther King, Jr.'s notable mental and moral qualities.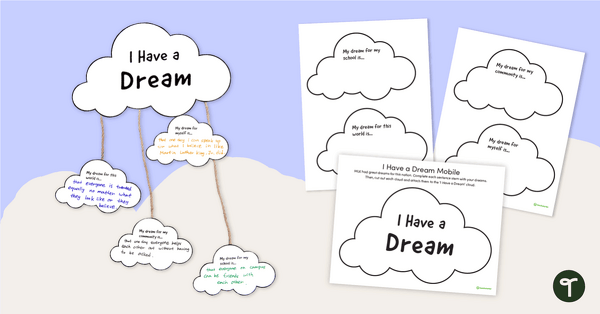 teaching resource
Celebrate the legacy of Martin Luther King, Jr. with this 'I Have a Dream' craft.