Use this printable poppy template when commemorating Memorial Day and Veterans Day with your students.
Remember the Fallen with a Memorial Day Red Poppy Craft Activity
Poppies have been associated with Memorial Day for decades thanks to the American Legion, which worked with Congress to have the Friday prior to Memorial Day declared National Poppy Day. Because poppies flourished in Europe after the end of World War I, these flowers serve as tributes to soldiers who have fought and died for our country.
The red poppy is the national emblem of remembrance. We wear the red poppy in memory of our soldiers who laid down their lives in battle. It is also a symbol of respect and camaraderie between the soldiers of all branches of the United States Armed Forces.
This simple, yet beautiful classroom craft activity has students coloring, cutting, and assembling a poppy of their very own. Have your students work as a group to make enough poppies to form a Memorial Day or Veterans' Day wreath. 
Assembly Instructions
Colour the petal sections red.

Cut out each of the pieces of the poppy. 

Attach the sections together at the center using a brad or paper fastener to secure the pieces together.
✂️ Give Them the (Safety) Scissors 
This template makes for a bonus cutting skills activity, depending on your students' ages and abilities. 
With adult supervision, cutting skills help students work multiple muscle groups and their brains, plus:
Strengthen finger and hand muscles

Build dexterity and fine motor skills

Improve hand-eye coordination

Develop focus and attention
And all of these skills are necessary to use a pencil and a fork; button a shirt and tie shoes; write, type and swipe.
Scissor skills are brain and muscle skills! 
Download & Print — It's Child's Play! 
Click the download button to download the printable PDF version of the resource. Make copies for your students and you are ready to go!
NEXT: These Memorial Day Activities for Kids Are Teacher Tested + Approved
While you're here, check out more activities and teaching resources to add to your Memorial Day learning plans: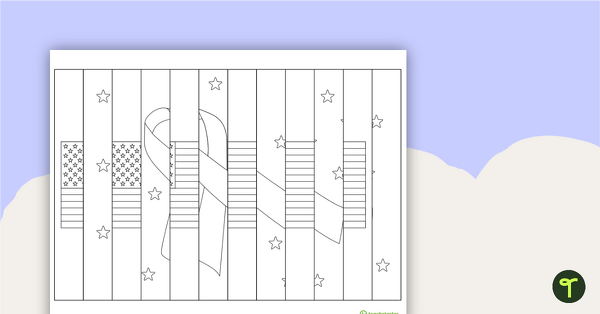 teaching resource
Use this elementary school art activity in the classroom around Memorial Day or when learning about the military.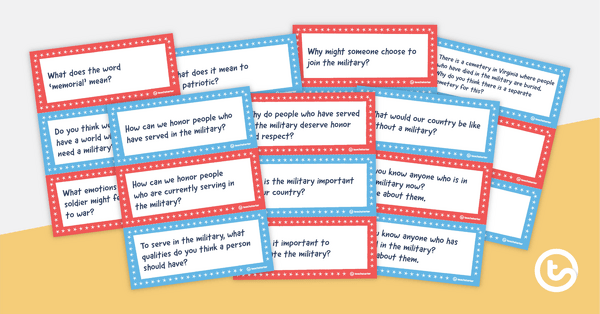 teaching resource
A set of writing prompts to use around Memorial Day.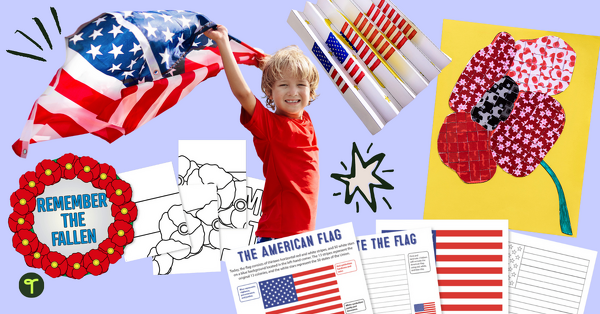 blog
Use these Memorial Day activities for kids to mark this important holiday in the classroom with coloring sheets, writing prompts, art activities, and more.