A fun, logic puzzle activity where students read clues to solve a mystery.
This word logic puzzle teaching resource can be used as an engaging warm-up activity, a fast-finisher activity, or even a fun indoor recess activity. Either display the mini-mystery interactive PowerPoint in slideshow mode on your interactive whiteboard or print and distribute hard copies of the worksheet to individual students.
Who stole the cookie? Suspect B is allergic to eating cookies so it can't be him… or can it? Students read the statements made by the characters and combine these with the Cold Hard Facts to decide who stole the cookie in this logic challenge for students.
An answer key has been included in the worksheet download.
Use the drop-down menu to choose between the Interactive PowerPoint, PDF, or Google Slides version.
Looking for more mini-mysteries for your students? Head over to our Mini-Mystery Resource Collection!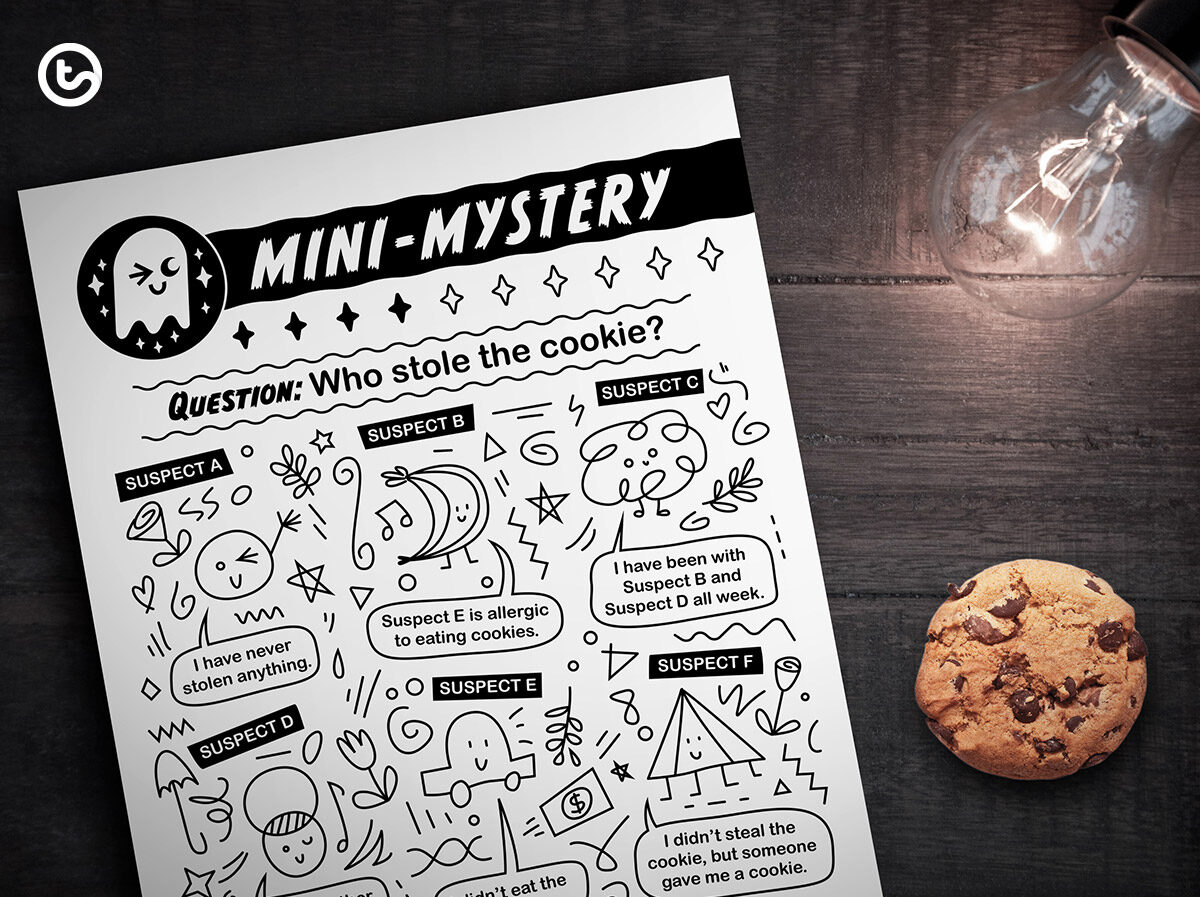 Benefits of Word Logic Puzzles
By turning your students into mini detectives, logic puzzles:
help to improve memory
develop better problem-solving skills
work visual-spatial reasoning
work to increase IQ.