Identify and write vocabulary words relating to civil rights leader Martin Luther King, Jr. in our MLK crossword puzzle.
MLK Crossword Puzzle Curriculum Goals
This is a single-page worksheet in which students will use the clues to solve the puzzle. Each solution includes words relating to Martin Luther King, Jr.'s life and his important work in the civil rights movement:
boycott

Coretta

courage

discrimination

freedom

Georgia

I Have A Dream

January

Nobel Peace Prize

peaceful

racism

rights

segregation
Through this reading activity, students will boost their vocabulary, practice word recognition, improve their spelling, and develop pattern recognition skills. 
An answer key is provided on the second page of this download for students to self-check their work. 
Scaffolding + Extension Tips 
In addition to individual student work time, use this MLK word search as a:
Got fast finishers? Students who need a challenge can use the words to write sentences.  
Students who need extra support can work in pairs to complete the crossword puzzle. 
To Prepare This Resource
Click the download button to save this file as a PDF. 
We recommend first printing one copy of the entire file because this download includes an answer sheet. Then, make photocopies of the blank worksheet for students to complete.  
You can also turn this teaching resource into a sustainable activity! Print a few copies on cardstock and slip them into dry-erase sleeves. Students can record their answers with a dry-erase marker, then erase and reuse. 
Get More Martin Luther King, Jr. Day teaching resources »
---
Don't stop there! We've got more activities to stimulate engaging MLK lessons: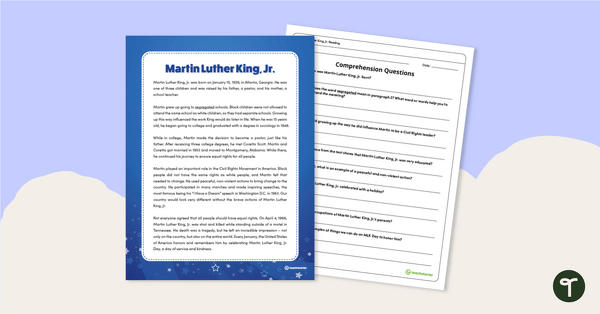 teaching resource
Apply a range of reading comprehension strategies to learn about Martin Luther King, Jr.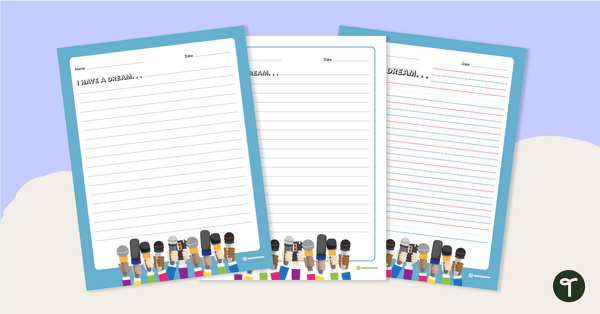 teaching resource
Observe MLK Day by encouraging students to think about their "dream" for the future by writing it as a speech.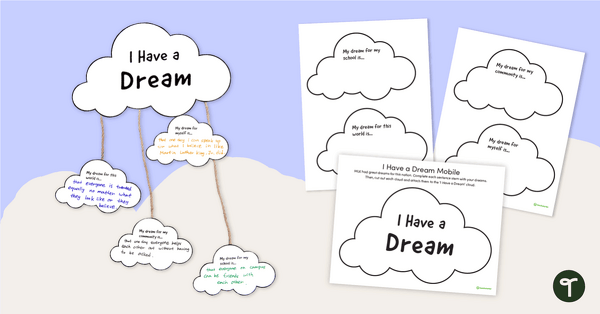 teaching resource
Celebrate the legacy of Martin Luther King, Jr. with this 'I Have a Dream' craft.