Describe and illustrate information about the moon with a printable writing template.
Display Facts About the Moon with Our Writing Template
Are your students learning about the moon in the night sky, the phases of the moon, or possibly the characteristics of the moon? The moon is a fascinating object in the sky for students to learn about. If you are looking to integrate writing into your space unit, you have come to the right place! Teach Starter has created a moon facts writing template for teachers to use in their classroom when teaching about this important celestial object in the night sky. This template is in the shape of a moon, with pages for students to write a fact about the moon on each one. Students will be able to record all their newfound knowledge in one convenient place. The moon shape of the book also adds an extra layer of fun to the learning experience.
The template is easy to use – simply download, print and distribute to your students. It's designed to be flexible, so you can use it in any way that best suits your classroom needs. Whether you assign specific facts for students to research or allow them to choose their own, this template is a great way to help them organize their thoughts and keep track of their learning.
Once students are finished, they can either take the book home with them, or it can be used as a classroom display to showcase their understanding of the moon.
Download & Print Your Writing Templates 
Print the writing template suitable for your students (primary or intermediate writing lines). Students will then cut out each page and staple the pages together either on the left-hand side or at the top of the booklet.
Are you looking for some different moon facts to help your students get started with this fact booklet? Make sure to check out our article, 25 Fun Facts About the Moon for Kids That Teachers Can Use in the Classroom to learn some fun facts about the moon!
---
This resource was created by Lindsey Phillips, a teacher in Michigan and a Teach Starter Collaborator.
While you're here, check out more activities and teaching resources that fill your lesson plans and students' brains: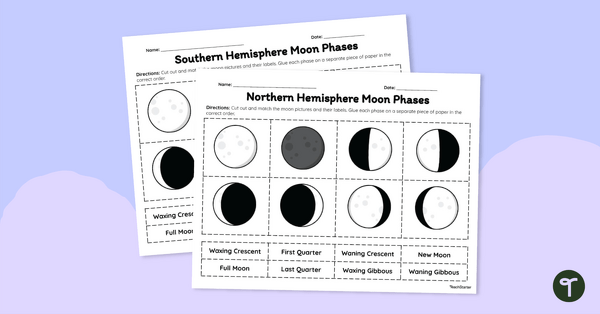 teaching resource
Create a diagram showing the different moon phases and their names with this cut-and-paste activity sheet.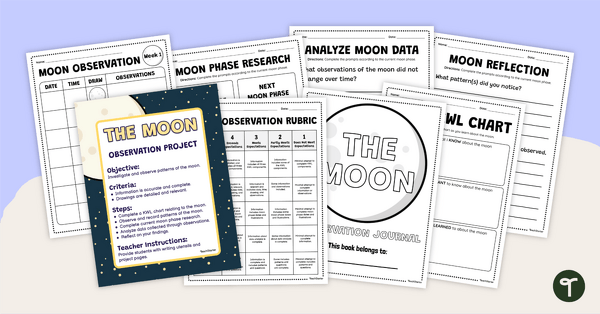 teaching resource
Observe, describe, and record patterns of the lunar cycle with this moon tracking project.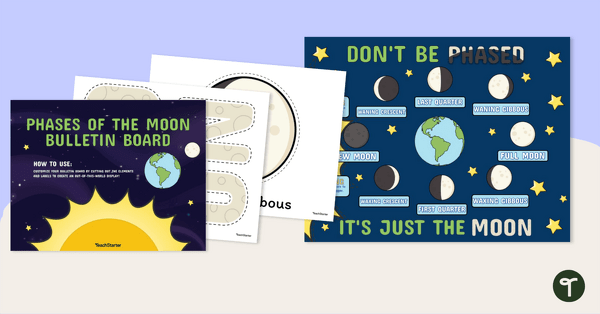 teaching resource
Display information about the phases of this moon with an out-of-this-world bulletin board display.