Encourage students to set and write their intentions for the year ahead.
Fill Your Wish Jar With Goals & Aspirations! 
This worksheet gives students the opportunity to document their personal and academic pursuits for the new year or at the start of a new school year. It's an engaging growth activity for your class to complete in the weeks leading up to New Year's Eve or after returning from winter break. 
This template is suitable for all ages, however, younger students may wish to draw what their hopes and wishes for the year are. Additionally, they may prefer to focus on one idea.
Wanting to create a bulletin board display instead? Click here for the full display. 
Easily Prepare This Resource for Your Students
You can also turn this teaching resource into a sustainable activity! Print a few copies on cardstock and slip them into dry-erase sleeves. Students can record their answers with a dry-erase marker, then erase and reuse. 
Additionally, project the worksheet onto a screen and work through it as a class by having students record their answers in their notebooks.
Get More New Year's Resources and Activities for the Classroom »
---
Ring in a brand new year with these activities too!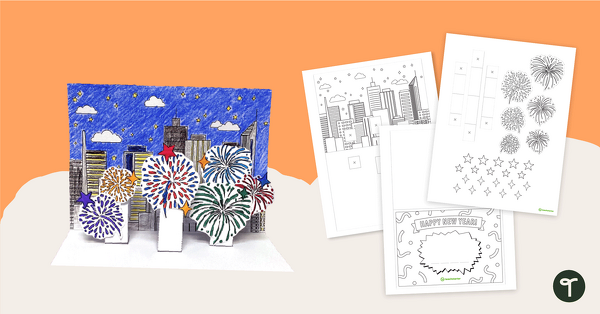 teaching resource
Ring in the new year with this engaging 3-D cityscape craft activity.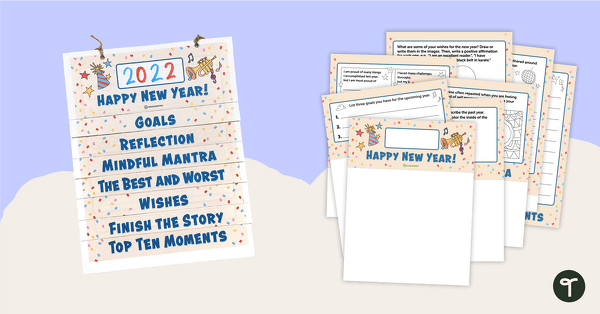 teaching resource
Celebrate the coming of a new year by creating this flipbook with your students.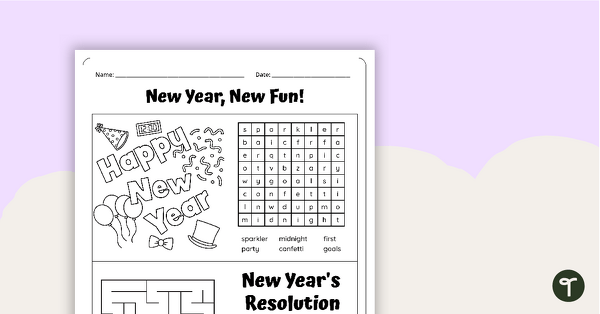 teaching resource
Keep students' minds and hands busy during your mid-school-year lull with four fun activities on one handy worksheet!