Enhance student understanding of the 8 parts of speech with these colorful, informative, and easily-referenced grammar wall posters for the classroom covering nouns, verbs and more!
What are the 8 Parts of Speech? Grammar Poster Pack 
Grammar is a key part of language and a critical component of student success! Now is the time to build those skills and set your students on the road to mastery.
 This set of 8 colorful posters will help you teach your students about different parts of speech. Each poster is large enough for students to read, colorful, and designed to catch the eye of both primary and intermediate level students. 
This versatile display can be used for teaching English as a Second Language, daily grammar practice, or as a student notebook reference insert. These posters are designed in a way that will fit seamlessly into both upper and lower grade classrooms.
Parts of Speech Included in the set are: 
Nouns 

Verbs

Adjectives

Adverbs

Prepositions

Articles

Conjunctions

Pronouns
And more!  
How to Make the Most of Your Parts of Speech Poster
Adjust your print settings to print the posters 4-to-a-page and have students insert them into their interactive notebooks or writing binders as a reference tool.

Print the poster on letter-size paper, slip it into a clear sleeve, and use it in your guided groups as a reminder.

Print the poster on letter-size paper, and create a permanent bulletin board display in your classroom.
We've also come up with bonus ways to turn posters into interactive tools that really make your lessons stick!
📝 Create a fill-in-the-blank worksheet by removing selections of text.  
📂 Place copies in students' homework folders for reference. 
💻 Provide posters as digital resources for virtual students. 
🧠 Test students' memories by showing them the poster, then hiding it and having them tell you what they remember.
📌 Create a bulletin board display for students to reference when learning the different parts of speech.
Before You Download
This resource is available as a printable PDF or editable Google Slides resource. Please use the dropdown menu to choose between the color or blackline file format of your choice.
Fill your classroom with more posters and interactive displays!
---
Spend more time lesson-doing and less time lesson-planning when you grab these activities and teaching resources too!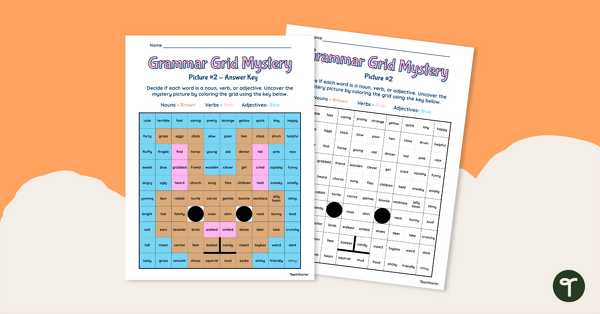 teaching resource
Follow the color-coded parts of speech guide to fill in the word grid and reveal a mystery image.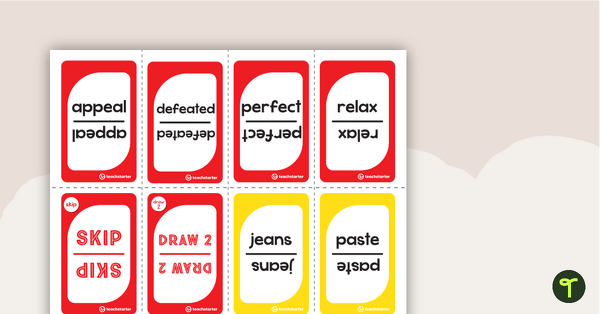 teaching resource
A card game for nouns, verbs and adjectives.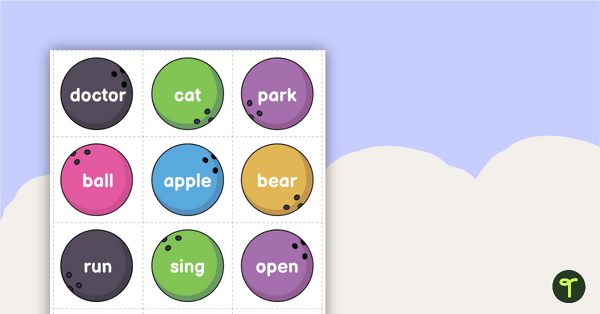 teaching resource
Practice recognizing parts of speech by matching 36 word cards to noun, verb, adjective, pronoun, and preposition pins.