Unlock place value understanding with this bulletin board for back-to-school that can remain on the wall all year long!
Use this bulletin board in the fall when students go back to school, or keep it up all year-round for students to reference place value up through the millions place.
Learning Place Value
This resource can be used either as a static display or as an interactive resource. Display the posters all year round to reinforce students' understanding of the base-10 number system. Alternatively, have students practice their decomposing skills by representing numbers within the display using any combination of digit cards/place value amount cards/base-10 cards.
Easily Prepare This Resource for Your Students
Use the dropdown icon on the Download button to choose between the black and white or color version of this resource.
You may wish to print the components of the display on cardstock for increased durability.
The place value bulletin board display features:
a banner
larger/smaller posters
place value posters
'If 10, then trade and move' posters
black column dividers
single digit cards
place value amount cards (10 or 100 or 1,000 etc.)
base-10 cards
Select the components of the place value display that suit your students' needs. The bulletin board display caters for numbers up to millions, but can easily be scaled back and used for two- or three-digit numbers.
It may be necessary to print and cut multiple copies of the column dividers depending on the number of places you require.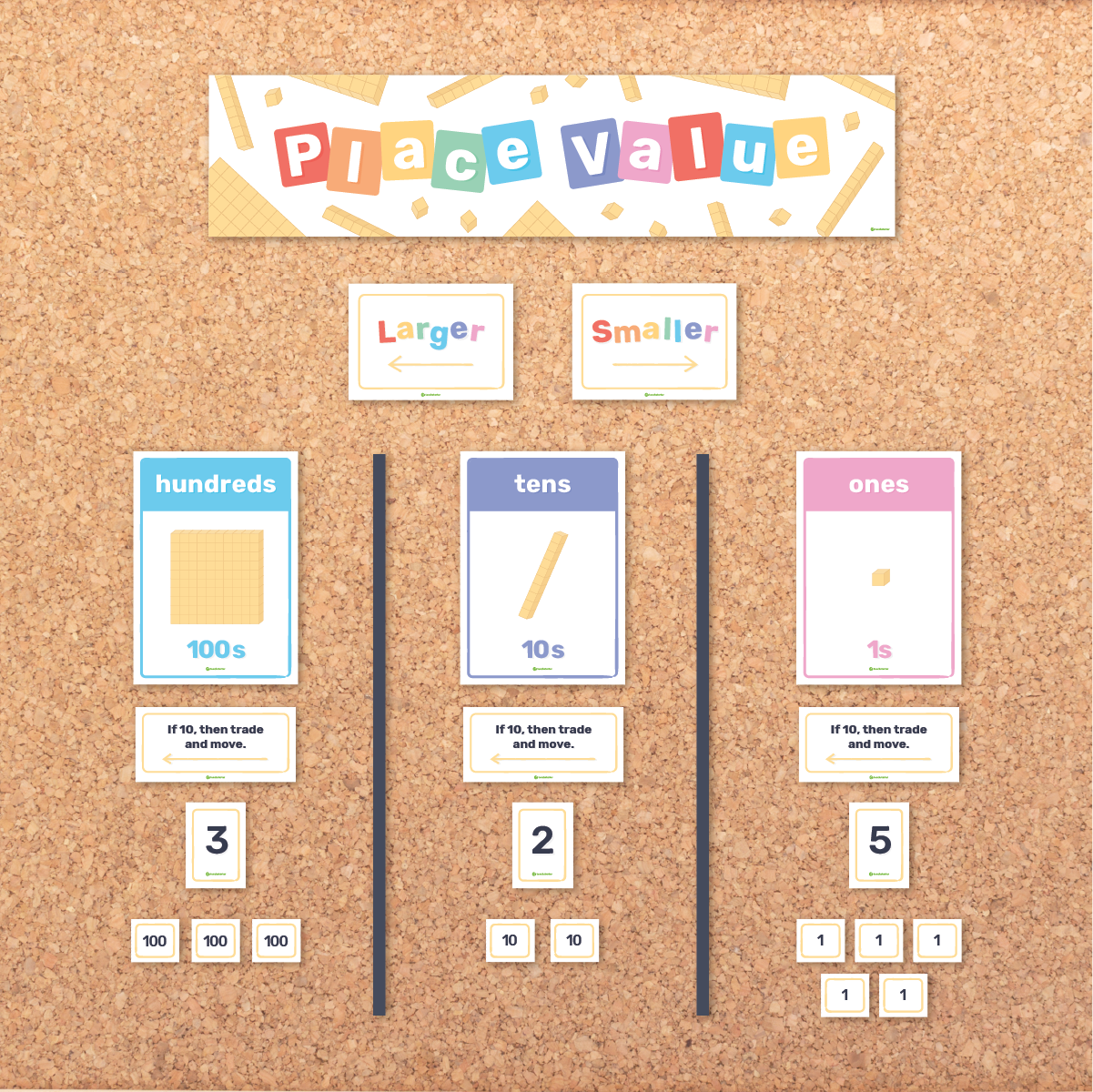 More Place Value Activities
Don't stop there! We've got more place value activities and resources that cut down on lesson planning time: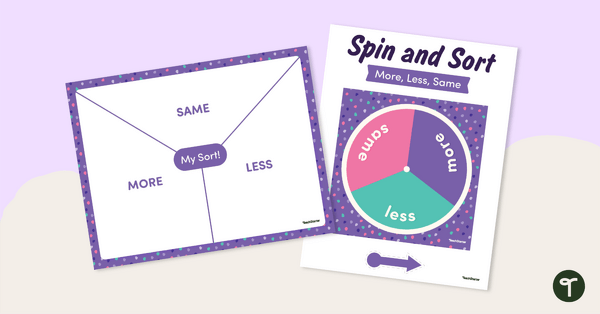 teaching resource
Practice comparing numbers with this sorting activity.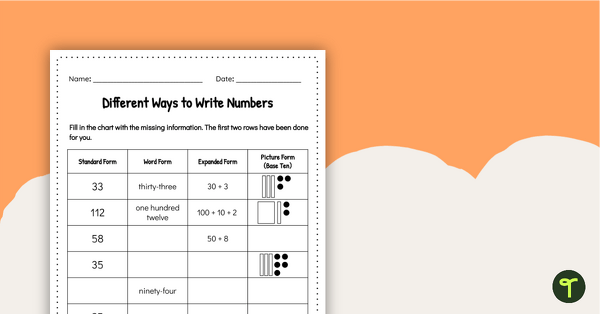 teaching resource
Practice and review representing number values as digits, words, expanded form, and base ten.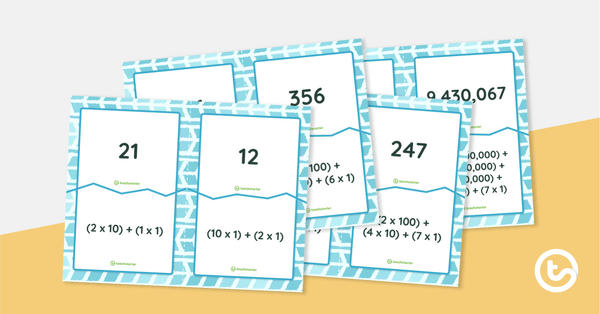 teaching resource
Practice whole number expanded notation with this 28-piece matching puzzle.