Make a gift basket perfect for that Father's Day gift.
A Basket Full of Goodies – Father's Day Gift Basket Template
This gift basket template goes perfectly with some yummy treats for a Father's Day gift. Print out the template and let your students decorate the basket with colored pens. Feeling adventurous? Why not get cooking with some yummy treats that could go into the basket ready for a Father's Day celebration. 
This template is so easy to make, even a kid could do it! Simply decorate, cut out the template and paper strip for the handle. fold in the sides and tabs, and glue it all together. It'll make the perfect container for a handful of peppermints or other hard candies.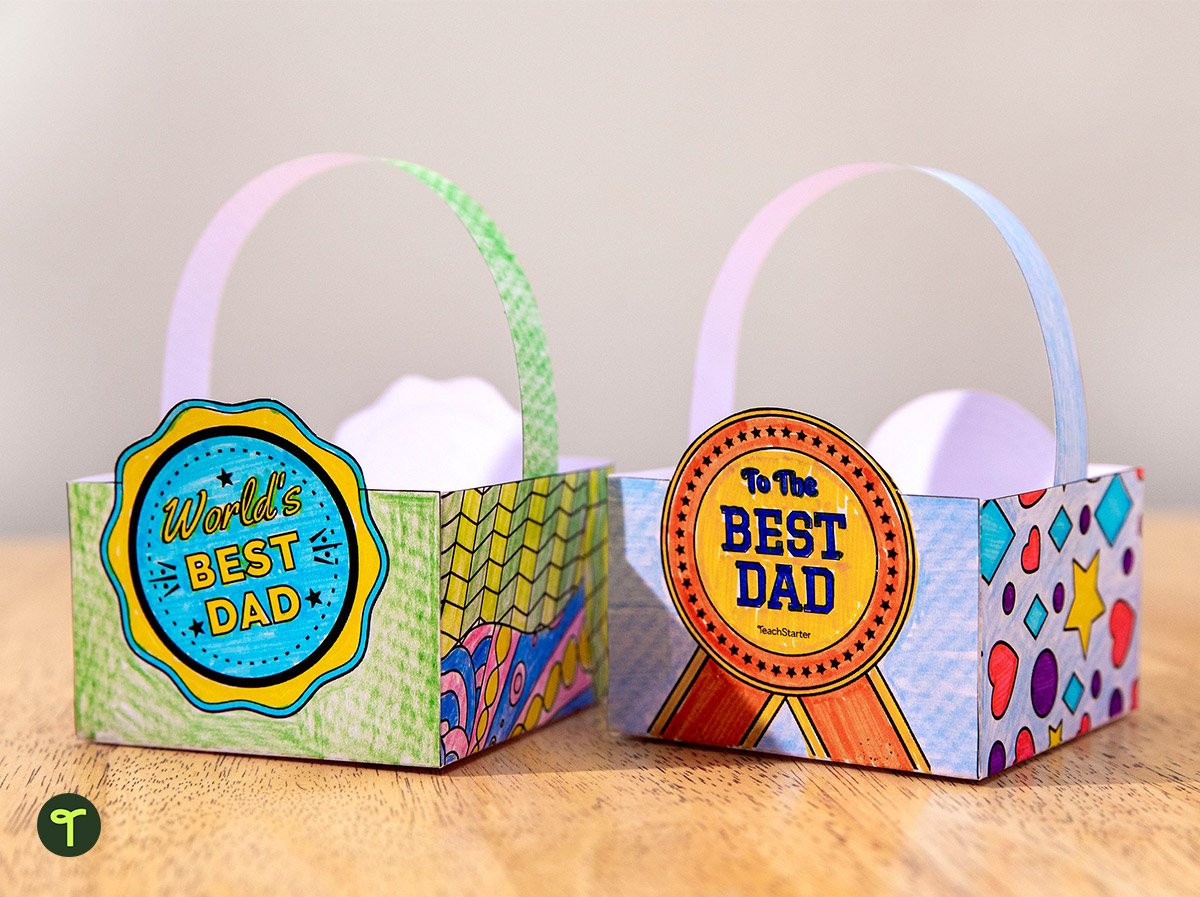 ✂️ Give Them the (Safety) Scissors
This template makes for a bonus cutting skills activity, depending on your students' ages and abilities. 
With adult supervision, cutting skills help students work multiple muscle groups and their brains, plus:
strengthen finger and hand muscles

build dexterity and fine motor skills

improve hand-eye coordination

develop focus and attention.
And all of these skills are necessary to use a pencil and a fork; button a shirt and tie shoes; write, type and swipe.
Scissor skills are brain and muscle skills! 
Easily Download & Print
Get more Father's Day ideas here!
---
Don't stop there! We've got more Father's Day worksheets, activities, and resources here!
[resource:4840127]   [resource:4654988]   [resource:4841216]