An interactive PowerPoint for students to practice reading CVC words.
Here's a resource that your beginning readers will love playing with independently. The quiz encourages students to focus on the middle letter sound (the short vowel sound) in CVC words.
Each slide presents a picture, along with the initial and final sounds of the word depicted. Students are given two different options of possible vowel sounds to complete the word. They click on the grapheme that correctly completes the word and, if correct, it appears in the missing part.
CVC Word List
A mixture of short vowel phonemes are explored.
Help your students gain confidence in reading CVC words with this fabulous resource! Their segmenting and blending skills will improve as they have a go at identifying the missing short vowel sounds in each word. This PowerPoint has a very simple and clear design to make it easy for young children to use the resource independently.
If you're looking for other 'beginner' reading resources, try one of these: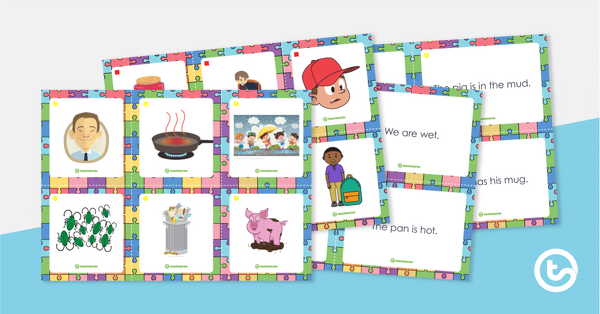 teaching resource
Four sets of decodable sentences with matching pictures.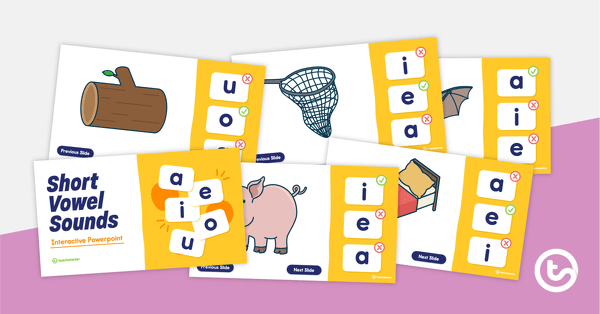 teaching resource
An interactive quiz to practice identifying short vowel sounds in words.