Play this wintry version of Simon Says with 20 snowman task cards.
Anyone who's ever built a snowman has made a silent wish that their icy creation would come to life and play with them. 
In this activity, your students will pretend their winter friend is the ultimate Simon Says playmate! 
Snowman Says… Scaffolding + Extension Tips 
We created Snowman BINGO for your students to play in the weeks leading up to winter break. It also works well as an indoor recess activity or a brain break in the winter months! 
The students will read or listen to the task card and act out what the snowman says.
If students are unsure how to act out a card, invite them to discuss the action with a classmate. 
Challenge fast finishers to create their own Snowman Says task card to add to the set.
Get our 10 Best Scaffolding Strategies here! 
Use These Cards For More Snow Activities
⛄ Scoot Activity
Number cards, place them around the room in numerical order. Have students create a numbered recording sheet with verb and noun columns. Assign pairs to a card number to start. Give students an appropriate amount of time to read the card and write the verb and the noun in the corresponding space on their sheet. When you say "Scoot," students will rotate to the next card. Continue in this manner until students have made it through all of the cards. 
❄️ Scavenger Hunt
Hide all 24 task cards around the room when your students are not around. Pair students to work in teams and set them loose! As soon as they find a card they act it out, leave it in the same spot they found it, and then set off to find the others. NOTE: You may want to make a rule of only one team to a card at one time. If not, things could get a little crazy! 🤪
🎵 Musical Chairs 
Arrange student chairs in a circle, placing a card on each one. When the music begins, the students walk around the circle. When it stops, students read their cards, do the action, and sit in a chair. The last student to sit down is out.
Easily Prepare This Resource for Your Students
Print on cardstock for added durability and longevity. Place all pieces in a folder or large envelope for easy access. 
To keep the task cards out of pockets or under desks, punch a hole in the corner of each to place them on a binder ring. 
Before You Download
Use the dropdown icon on the Download button to choose between the PDF or Google Slides version of this resource. 
---
This resource was created by Lindsey Phillips, a teacher in Michigan and Teach Starter Collaborator. 
Check out more activities to bring the cold outdoors into the warmth of your classroom!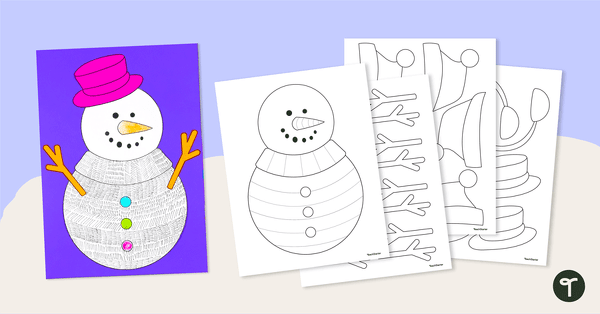 teaching resource
A fun winter craft activity for kids using a snowman template with accessories.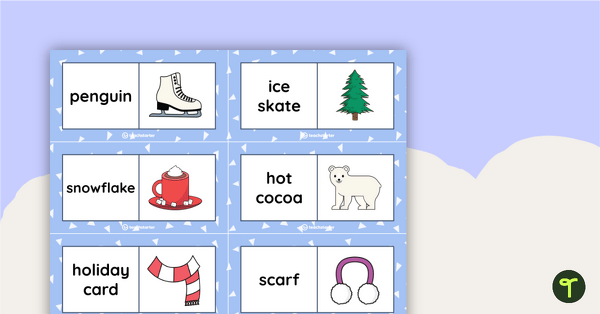 teaching resource
Practice decoding seasonally-specific words with this cheerful set of 28 winter word & picture dominoes.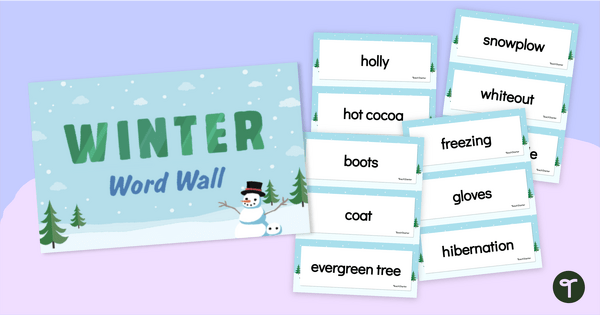 teaching resource
Bring a bit of chill to your classroom with a set of 45 vocabulary cards containing words related to winter.